The 52-year-old was executed in Terre Haute, Indiana, at 3:36 p.m.
The lawsuit was reported Wednesday morning by Newsweek. The attorney representing Zimmerman, Larry Klayman, posted a copy of the suit online, …
The Hills, Iowa, man solicited three minors, ages 15 through 17, then paid them in cash and methamphetamine in exchange for sex acts.
Officers found 45 cartons of counterfeit $1 bills with a fake value of $900,000 last month during a customs inspection.
A state senator wants to make sure Iowa's law requiring mandatory life prison sentences for Class A felony convictions doesn't have any escape…
Take a look at two government documents: first, a general overview on grounds for impeachment and procedures, then, the articles of impeachmen…
Gov. Kim Reynolds told reporters Tuesday she was "disappointed" that a federal judge this week halted enforcement of a state law that prohibit…
The halt includes the execution of Dustin Honken, who killed five in 1993, including two children.
DENVER (AP) — Police do not have to pay for the damage done to a suburban Denver home rendered uninhabitable during a 19-hour standoff in whic…
WATERLOO — A West High School science teacher who posted a threatening comment on social media about a teenage climate activist has been place…
INDEPENDENCE – Reality TV star Christopher Soules has been sentenced to probation for leaving a 2017 crash that killed Kenneth Mosher of Aurora.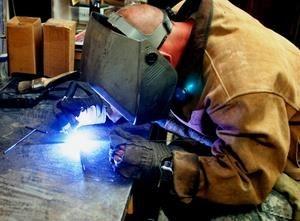 J & J Machining, Welding & Fabricating