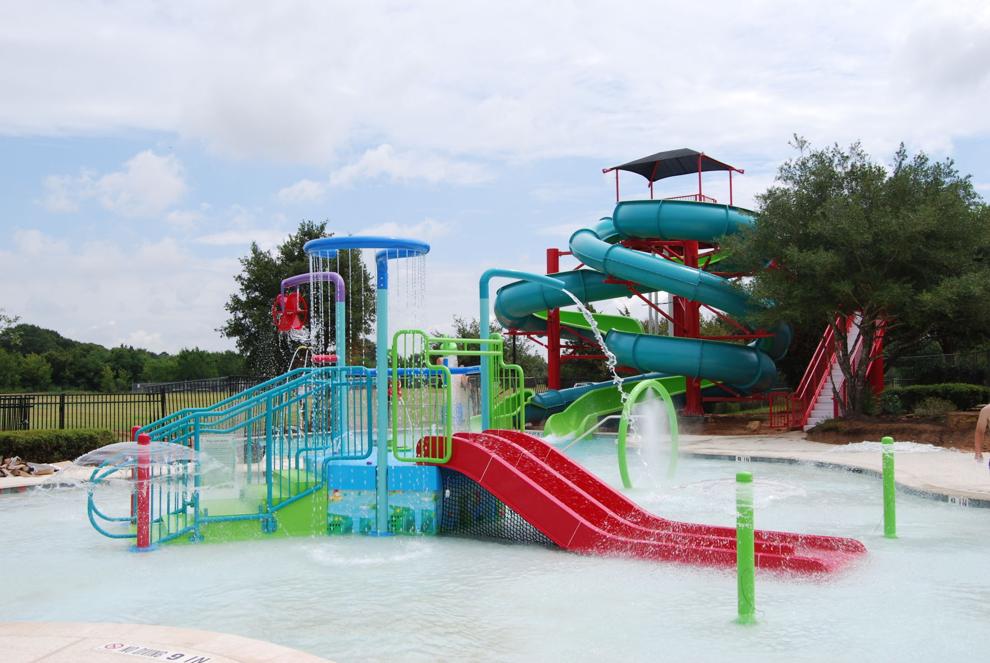 Once the COVID-19 pandemic is clearly, unequivocally over and a whole host of activities are more feasible again, kids in Mason City will have a new source of public entertainment.  
At Tuesday night's city council meeting, the six-member panel unanimously approved an agreement to build a new playground at the Mason City Family Aquatic Center. 
According to Mason City Superintendent of Recreation Brian Pauly, the new offering from Kansas City company SplashTacular will replace a 17-year-old structure at the aquatic center and cost about $100,000. The initial plan was to simply repair what was there but Pauly said that became impractical once it was clear that refurbishing costs would run higher than a new purchase. 
When asked by Fourth Ward Councilman John Jaszewski what the timeline for the project would be, Pauly said that the playground should be available for the 2021 season since there is no current activity at the center. 
"The playground goes into the pool so, as long as the pool is closed, kids will not be able to use the playground," he said.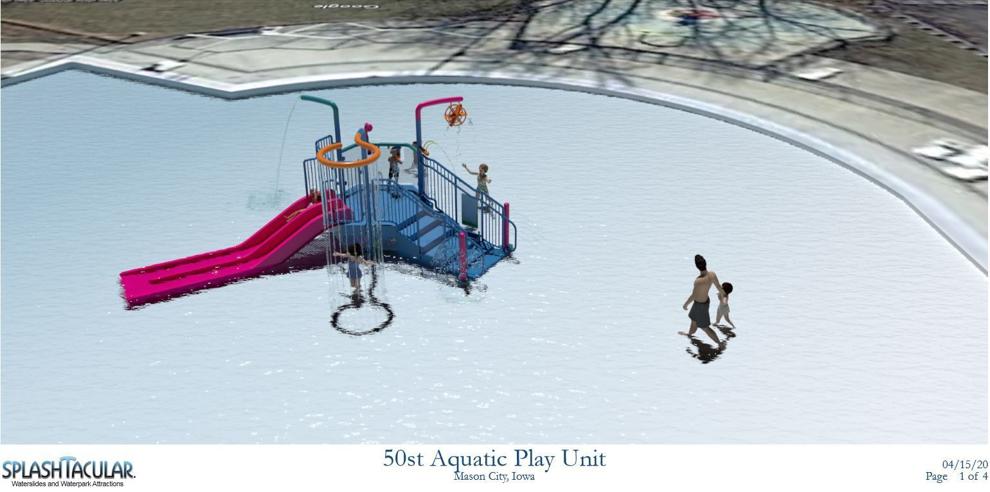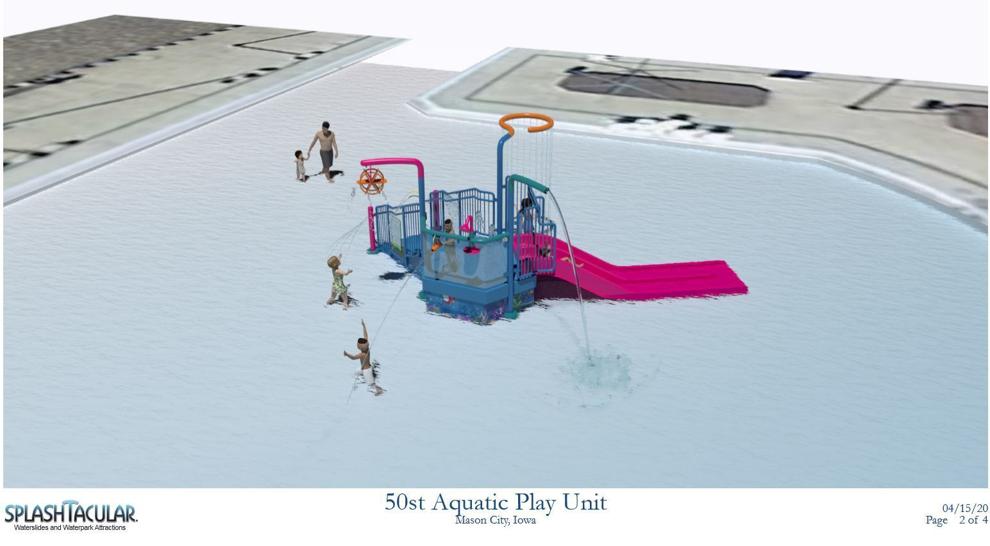 On another waterfront, the council approved plans for utility rate increases after their third and final reading. 
In the finalized plans, water rates are increasing by about 71 cents a month, sewer costs are going up by about 49 cents and sanitation is increasing by about 40 cents a month. With unanimous approval at the Tuesday night meeting, the rate increase, the first since May 2019, will go into effect for billings in the month of August. 
That finalization wasn't the only utility-related matter on the Tuesday night agenda for the council. 
In a call back to an October 2019 meeting, approved plans to place solar panels at the Mason City Water Works facility. There had previously been plans to place panels there but, according to City Administrator Aaron Burnett, solar panel provider Blue Sky Solar wasn't interested in the site at the time. 
Now though, the Mason City contractor will go ahead with putting panels at the building. 
During discussions this past fall, there were plans to put panels out at the airport as well but Burnett said that that's not going to happen now. 
"The airport process pretty much stalled out and died because the (federal) restrictions were so onerous," Burnett told At-Large Councilman Paul Adams. "It's not impossible out there but the bureaucracy and hoops were too difficult."
What a Globe Gazette News+ membership can do for you:
A deeper examination of local issues than you'll find anywhere else.
Two products in one – not everything that's in the print edition of the Globe Gazette is on our website, and not everything on our website is in the print edition.
Access to newspapers.com archives dating back two years.
The ability to carry your local news with you and receive alerts instantly as news unfolds.
Advertising that frequently gets you deals you won't find anywhere else.
Jared McNett covers local government for the Globe Gazette. You can reach him at Jared.McNett@globgazette.com or by phone at 641-421-0527. Follow Jared on Twitter at @TwoHeadedBoy98.