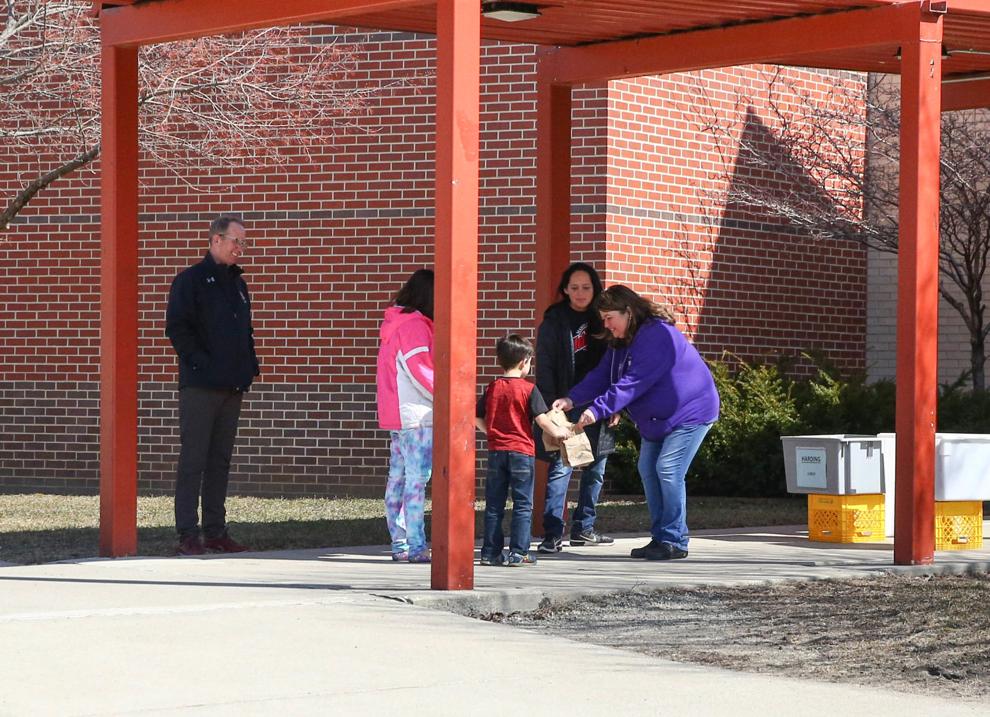 Less than a day ago, Mason City Community School District administration officials were trying to figure out the logistics of getting food to students and families who would need it following the cancellations caused by the ongoing COVID-19 pandemic. Where would people be able to go to? How would transactions work? When would hours be?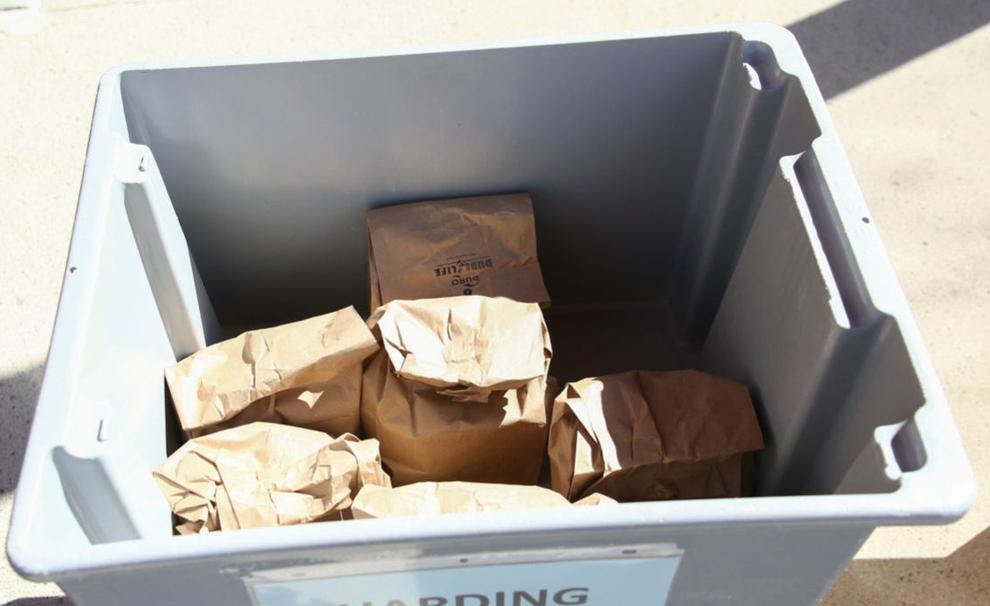 By early-Tuesday afternoon, school food services workers at two different school locations relayed more than 200 meals to students and families in the district. 
According to Roosevelt Elementary School Principal Dan Arjes, food service workers gave out 75 meals at that location in just the first 30 minutes after opening at 11 a.m. (which was enough that workers had to call for back-up). Numbers were similar at Harding Elementary School. the other location during food pick up right now, where almost 75 meals were handed out before 11:30 a.m.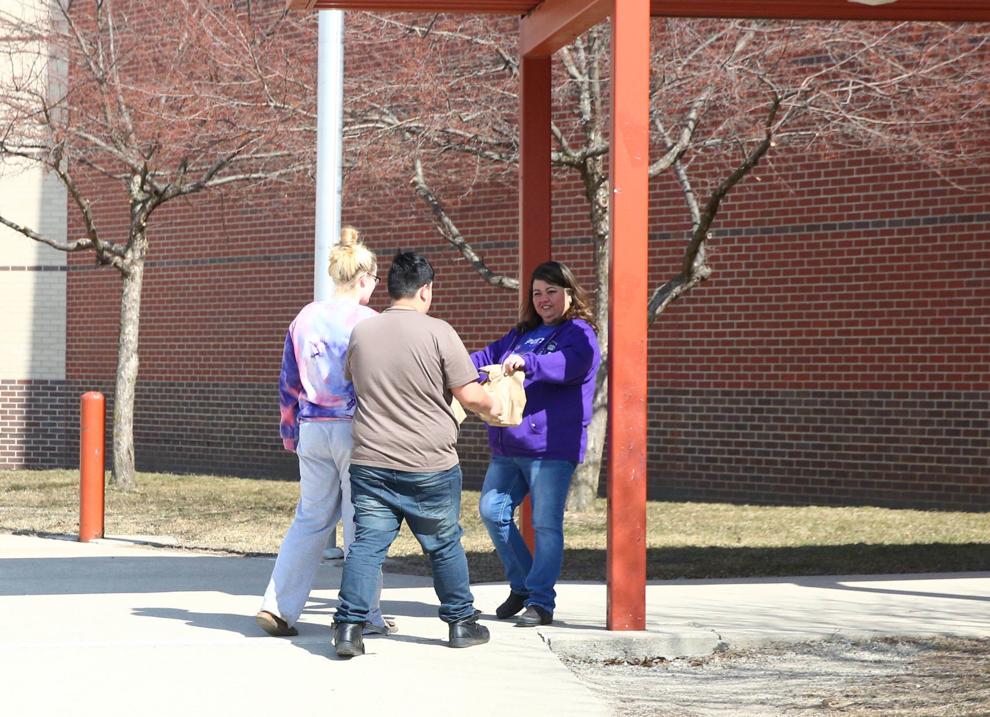 "It's just nice to see families that are able to get what they need and have that interaction," Arjes saidi.
He added that it's important to have those sorts of connections right now, however brief and at a distance, and that what workers are doing goes beyond just the district. 
"This is bigger than just the school's situation," he said.
Lisa Koenig, a worker at Harding, agreed with Arjes.
"We're thankful we're able to help, and we're glad people are using it whether they need it or not," she said. "I enjoy it. It makes me feel good to help the community like this."
At present time, the School District is planning to run these lunch pick-up stations Monday through Friday, 11 a.m. to 1 p.m., which could be vital with Gov. Kim Reynolds' Tuesday announcement that imposes limits on gatherings larger than 10 people at restaurants until at least March 31.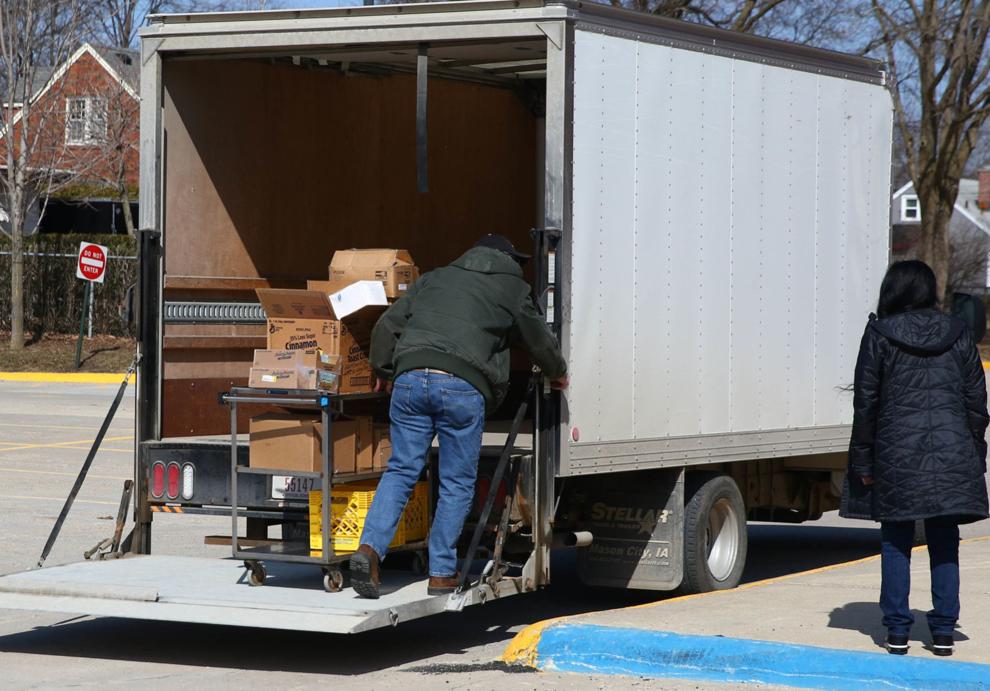 The way the pick up program is structured: Any district kids and parents are able to come by and get lunch as well as a snack.
Gov. Kim Reynolds on Tuesday declared a statewide public health disaster emergency that incl…
What a Globe Gazette News+ membership can do for you:
A deeper examination of local issues than you'll find anywhere else.
Two products in one – not everything that's in the print edition of the Globe Gazette is on our website, and not everything on our website is in the print edition.
Access to newspapers.com archives dating back two years.
The ability to carry your local news with you and receive alerts instantly as news unfolds.
Advertising that frequently gets you deals you won't find anywhere else.
ICYMI: Stories from the weekend
Plenty of weekend news to catch up on this Monday:
Reach Reporter Jared McNett at 641-421-0527. Follow him on Twitter and Instagram at @TwoHeadedBoy98.