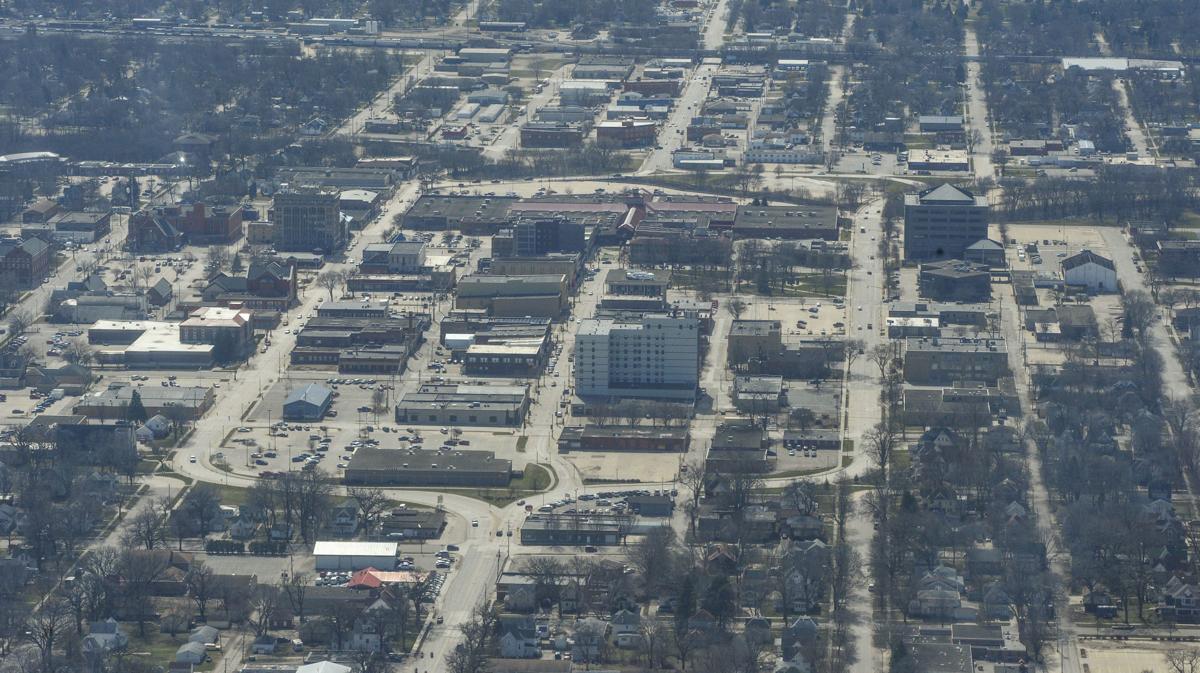 In February 2019, Mason City officials applied for Community Development Block Grants that are intended to assist low- to moderate-income homeowners in bringing their properties up to city and federal housing codes and qualities. 
It's a long-running program that does have multiple levels to it but is relatively clear in its stipulations. Up to $24,999 is available, per home, for homeowners whose annual gross income does not exceed 80% of median for the area. The cap is five total homes if each takes the full amount to do health and safety repairs. 
According to Mason City Grant Administrator Beth Enright, one thing with the Community Development Block Grants that the city receives is that the money isn't just spread anywhere. It's more targeted than that. Since the East Old Garfield School Neighborhood is a neighborhood with older homes -- which the state factors in -- and it hasn't been covered through the program before, it was an ideal candidate. 
"We've never been in that neighborhood and I just thought we should give them a shot," Enright said. 
Since the process opened at the beginning of the year, Enright said that the city has received an application that looks like it will go through.
So there is still a significant chunk of grant funding available, which Enright said means the city won't be setting a deadline just yet for when applicants need to have the relevant paperwork in. 
You have free articles remaining.
Development Services Director Steven Van Steenhuyse said that the importance of such grants is threefold and interrelated.
He said that they're there to help people who wouldn't otherwise have the means to fix up their homes, they're there to help people stay in their homes and they're there to "provide stability." 
As for the neighborhood-related stipulations, Van Steenhuyse said that he saw a benefit in the disbursement area being wider but that a narrower focus helps residents see more, concentrated, change. 
According to the Iowa Economic Development Authority, at least 34% of owner-occupied housing units in the state of Iowa were built before the year 1950. Almost three-fourths, 71% to be exact, were built before 1979. 
Which is why the IEDA has acknowledged that it's important to have strong rehabilitation programs across the state that can keep pace with the steadily-growing mass of older Iowa homes. 
For 2019, $4 million was made available by the state to cities and counties with populations under 50,000. 
What a Globe Gazette News+ membership can do for you:
A deeper examination of local issues than you'll find anywhere else.
Two products in one – not everything that's in the print edition of the Globe Gazette is on our website, and not everything on our website is in the print edition.
Access to newspapers.com archives dating back two years.
The ability to carry your local news with you and receive alerts instantly as news unfolds.
Advertising that frequently gets you deals you won't find anywhere else.
Looking forward in 2020
From sports to entertainment to government and more, here's what you can expect so far in the new decade.
Reach Reporter Jared McNett at 641-421-0527. Follow him on Twitter and Instagram at @TwoHeadedBoy98.