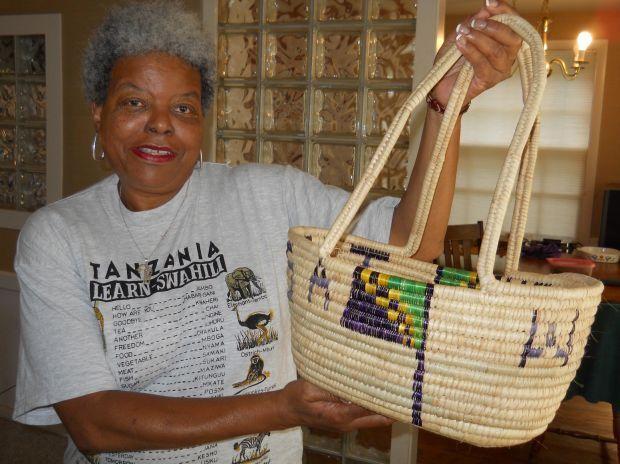 Even as a kid going to Grant and Roosevelt Elementary in Mason City, Dr. Deborah Turner had a civic bent and political interest.
After school, Turner would tag along with her mother, Maybelle, to go door to door and drop off various types of campaign literature. When they weren't door knocking, Turner would attend local meetings with her mom. It wasn't out of the norm for Turner to sit in on the latest happenings of the planning and zoning committee.
"(She) ingrained that in us," Turner said.
"Looking at where I've come from and where I am now, the foundation I got in Mason City got me to where I am now," Turner said.
Turner said she first got interested in the 100-year-old organization because it spoke to her values.
The League of Women Voters runs programs that cover a wide variety of political topics and Turner said she was taken by the organization when she went to a meeting where  elected officials discussed civil discourse in politics. Once the event wrapped, it didn't take her any time at all to sign up.
"I went to the website and it listed all the things the league was engaged in and I said this is the organization I was waiting to be involved with," Turner said.
Before being elected president in late June, Turner spent nearly a decade with the League of Voters. Over the past several years, she chaired the organization's "Diversity, Equity, and Inclusion Committee." When Turner spoke at the virtual convention where she was elected she tried to affirm the vitality of all that work. 
"I see my role as president as a tremendous honor, an important opportunity, and a great responsibility," she told a virtual crowd of at least 2,000 members. "The League is at the intersection of democracy, social justice, and civil rights and it is through that lens that we seek to advance voting rights in this country."
The way that Turner sees it, the state of voting rights is good in the basic sense that the U.S. operates as a democracy but there are clear challenges. COVID-19 has changed the way millions of citizens will have to vote this year and it's a responsibility of an organization such as the League of Women Voters to keep informed on what's happening. There are other issues that they are focused on.
"We also have forms of voter suppression and for one reason or another, we see forms of it happening, particularly in communities that are economically challenged," Turner said. "And we make sure they get equal access to the ballot."
That's not the only work Turner's tried to do in disenfranchised and marginalized communities. 
For years now, the gynecologic oncologist has taken trips to Tanzania to help facilitate medical, educational, and nutritional support with The Outreach Program based in Des Moines and Union. According to Turner, the beginning of that work had a degree of happenstance to it.
"I was then in Des Moines working at Mercy Medical and I had a friend who stopped by and said, 'How would you like to go to Tanzania?' and I said sure," Turner recounted. It turned out that friend had been working with an organization that had been doing medical missions and they wanted a female doctor for gynecology.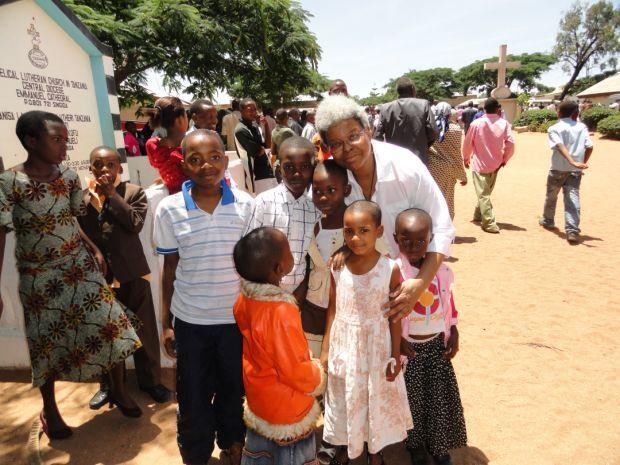 Once she finally made it to the east African nation, Turner said that there was a bit of an adjustment period. Trips from one town to another, by car, could take awhile because of the conditions of the infrastructure. Power outages weren't uncommon and cell reception was out of the question. All of that added up to altering the way that Turner had to operate. 
"The first thing was acknowledging that all of the things we have to practice medicine we didn't have there and all the good things you can do without that," Turner said.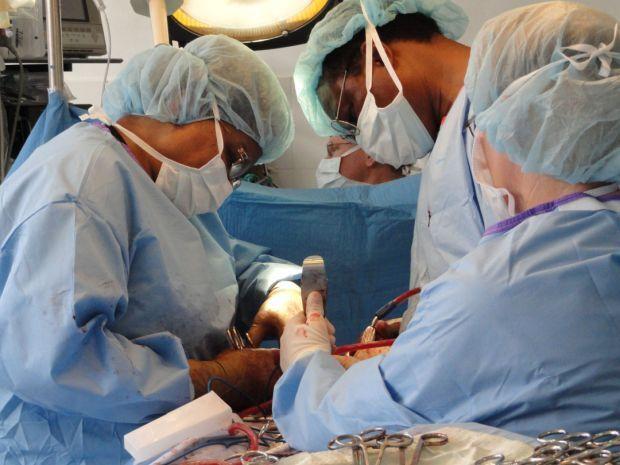 Like with the civic engagement, Turner developed her medical inclinations as a kid in Mason City as well. 
Turner's oldest sister was a nurse and would occasionally take Turner to work so she learned a lot about medicine at an early age. When she got to junior high, Turner scientific interests only grew. Which was fully encouraged by her parents.
"Mom and Dad were always the kind of folks that said you can be whatever you want to be so I turned my idea toward being a physician," she said. 
When Turner eventually graduated from Mason City High School and headed off to Ames, she did it to study medicine. The transition there wasn't seamless, but Turner said she was helped a lot by her brother who was already enrolled at the school.
"Back in the day, Mason City was multi-ethnic and we were all here together, but when I got to college people would look at me differently because they didn't understand the background I came from," Turner said. 
Turner's never run from that background. She tries to make it back to Mason City whenever she can, though it's difficult now with the pandemic and her living in Omaha.
But she plans to make it back in the fall and see the town she still calls vibrant and beautiful.
"It's a different place than it was when I was growing up, but there is still the same basic community feeling."
What a Globe Gazette News+ membership can do for you:
A deeper examination of local issues than you'll find anywhere else.
Two products in one – not everything that's in the print edition of the Globe Gazette is on our website, and not everything on our website is in the print edition.
Access to newspapers.com archives dating back two years.
The ability to carry your local news with you and receive alerts instantly as news unfolds.
Advertising that frequently gets you deals you won't find anywhere else.
Jared McNett covers local government for the Globe Gazette. You can reach him at Jared.McNett@globegazette.com or by phone at 641-421-0527. Follow Jared on Twitter at @TwoHeadedBoy98.