After 25 years of business in Mason City, The Basic Birder is opening a second location.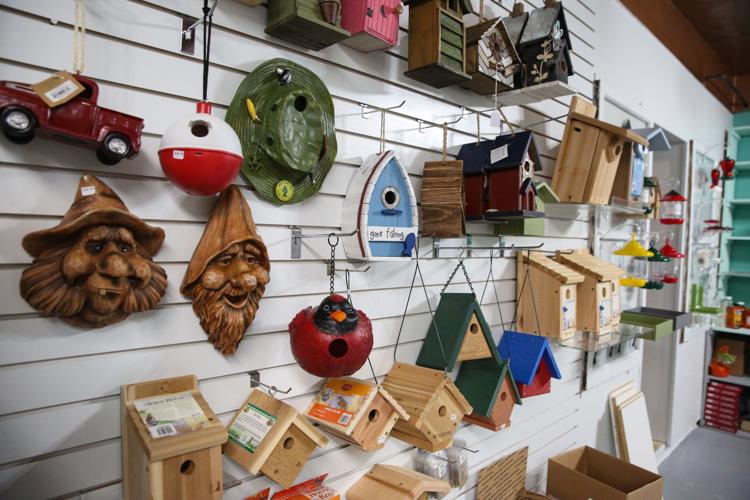 The home and garden store, will open at 18 N. Third St. Suite 100 in downtown Clear Lake on Aug. 1.
"We're very excited," said Kelly Biery, general manager at The Basic Birder. "I think this store's going to do great even with the pandemic and Clear Lake not having the events it always has."
The Basic Birder offers a variety of feeders and seed to attract native wild birds and other animals to backyards and a large selection of yard and garden art.
Biery said she has wanted to open a second location since her mother opened the first one nearly 25 years old, but she was unable to do so.
That was until her daughter Bree Adams started working at the store with her as the sales and marketing manager.
"That's been a big factor in how we can do it because my mom is retired and I can't run two stores by myself, so having Bree to be able to run this one is going to be nice," Biery said.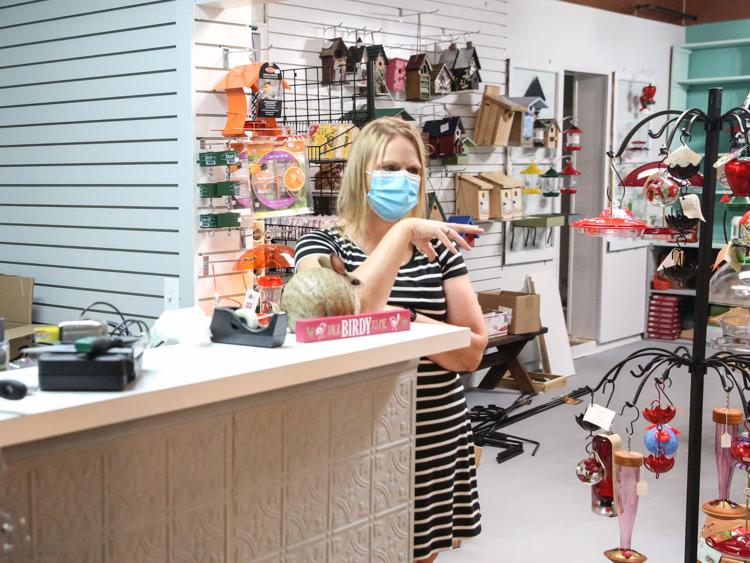 Biery's mother and Adams' grandmother, Ellen Montgomery, an avid birder, opened The Basic Birder in a small, low-profile location behind the Southport Mall in Mason City after leaving her job at a large corporation during management buyouts.
In 1998, she moved her business to its current location at 707 First St. SW in a quiet, residential neighborhood.
Now retired, Montgomery turned over her day-to-day operations to Biery and Adams.
Biery said she always knew she wanted The Basic Birder's second location to open in Clear Lake because of the tourism.
"We'll get a lot more foot traffic here than we do in Mason City because of this location," she said.
Biery and Adams signed a lease for the Clear Lake location in March — just before the COVID-19 pandemic shut down businesses across the state and country for at least five weeks.
Simply Nourished, an organic, specialty and local food grocery store that relocated to Main Avenue in March, previously occupied the space.
"It's taken us way longer (to open) than we thought it would," Biery said.
Adams said she and her mother had discussed opening a store in Clear Lake, and when the space on North Third Street became available, they knew they had to take action.
The location, within walking distance of City Park, City Beach and the lake, is ideal for a retail business like theirs, they said.
"That was our big draw for this location," Adams said.
Another thing that stalled progress on the opening of the Clear Lake store was business when The Basic Birder re-opened its Mason City store on May 1.
It's been a busy spring — perhaps it's busiest — for The Basic Birder, Biery said.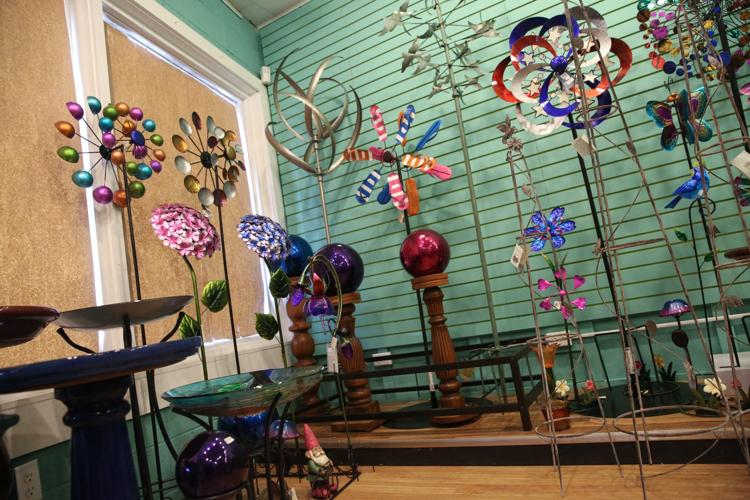 "We still have to take care of the Mason City store, so that also made it hard to be here and do what we needed to do here," she said.
The two locations will be slightly different in layout and offerings, Biery said, noting the primary difference is the addition of lake-themed décor, including flags and bird houses, in the Clear Lake store.
The Basic Birder attracts customers from a "pretty good circle" from Cedar Falls to Albert Lea to Algona to Boone, Biery said.
She said a lot are from Clear Lake, and many of them are looking forward to the opening of the store.
"We're just really excited to be in Clear Lake," Biery said. "We're ready to be open."
The Basic Birder will be open from 10 a.m. to 5 p.m. Monday through Friday and 10 a.m. to 4 p.m. Saturday.
For more information about the business, visit The Basic Birder Facebook page or www.basicbirder.net.
Ashley Stewart covers Clear Lake and arts and entertainment in North Iowa for the Globe Gazette. You can reach her at ashley.stewart@globegazette.com or by phone at 641-421-0533. Follow Ashley on Twitter at GGastewart.
Be the first to know
Get local news delivered to your inbox!