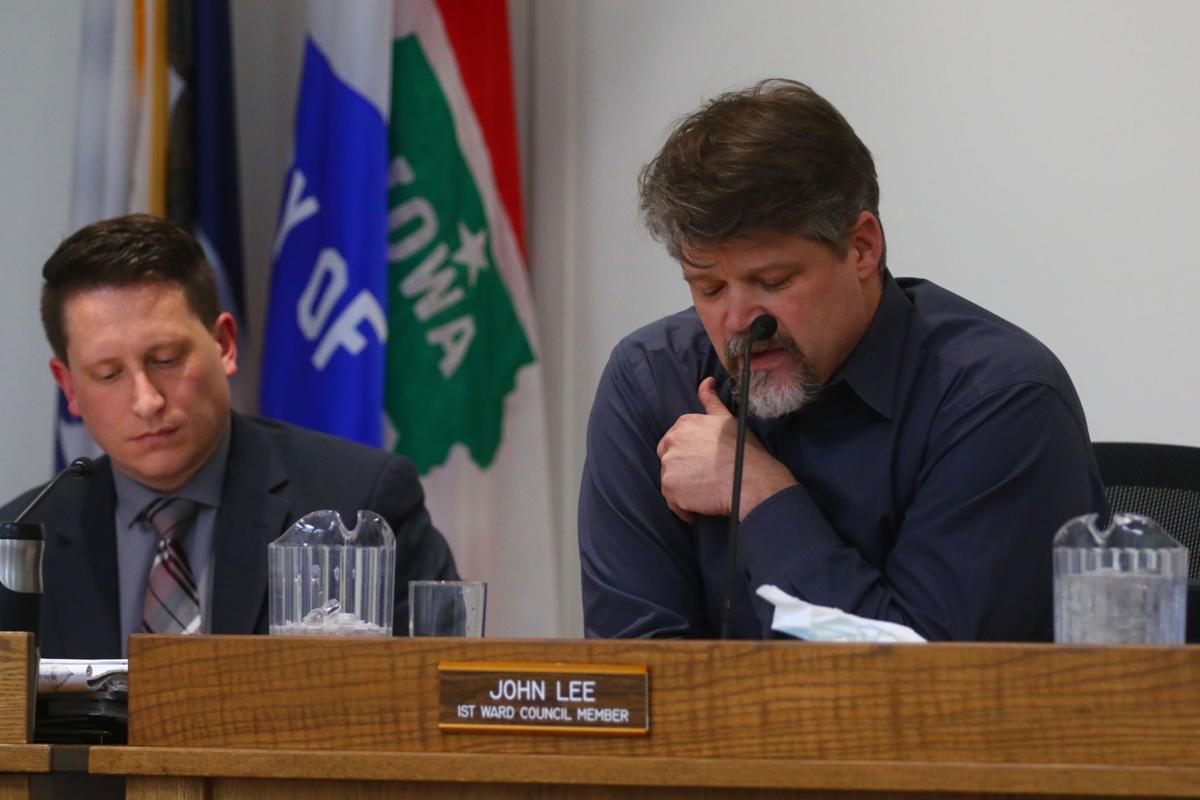 The latest meeting of the Mason City Council on Tuesday evening demonstrated that future planning and development abound in both big and small ticket items for the local government.
On the "weightier end," at least in terms of financial impact, the city is now set for a public hearing with the Mason City Youth Hockey Association to reach a subleasing agreement for the new multipurpose arena set to open in December.
While not any kind of "moneymaker," the storm water mitigation project on Plymouth Road in Mason City would help to address the issue of ponding in that area of town. 
And forward movement on a plan to put solar panels at three public locations across town would save money while also lessening Mason City's carbon footprint.
While a sublease agreement between the city of Mason City and the Mason City Youth Hockey Association for the soon-to-open multipurpose arena has been finalized it still needs to go through the rigors of a public hearing for official approval. 
Under a deal in place, the fixed payment for yearly lease and management fees is $81,000. The agreement would last for five years and leaves open the possibility of seven automatic extensions if notice is not provided by either party. 
Just today, the North Iowa Bulls announced that they ready to commit to a downtown move for the 2019-2020 season.
"The construction of a new hockey arena in downtown Mason City is exciting in itself, but such a facility also deserves an exciting anchor tenant. That long-awaited step is now official, as the North Iowa Bulls have signed a lease to move into the city's new multi-purpose arena currently under construction," the posted to its official site.  (The first game in the new downtown facility on December 28.)
As the Bulls' declaration also points out: "The agreement is in effect between team owner F&S Management and Mason City Youth Hockey, which leases the arena directly from Mason City."
According to projections provided by the city, the first-year would result in 2.4 million kilowatts of production and there would be more than $2 million in savings over the 25-year term.

While saving money, council members were also excited at the prospect of doing some small part in bettering the environment.
Councilman Will Symonds said that it had been a goal of his to bring more solar energy to city spaces since he was elected.
"I'm really happy to see this here," Symonds said.
And Councilman John Jaszewski, who also voted in favor, enthusiastically spoke about the move and wondered aloud if it could be expanded to other public sites as well. 
Bruce Trimble, from Citizen Climate Advocates of North Central Iowa called the proposal a "great step forward" and argued that the single most important thing to be done is to reduce emission of fossil fuels. (The group meets the second Saturday of each month at the First Presbyterian Church on South Pierce Avenue.)
After several delays, Mason City has found its contractor for the Plymouth Road Storm Water Mitigation Project.
Bob McKiness Excavating and Grading will do more than $300,000 worth of work to restore pavement surfaces, repair turf and grade drainage channels near Plymouth Road at the 280th Street intersection. 
According to City Engineer Mark Rahm, the project is expected to have a "substantial completion date of March 20, 2020 prior to the spring thaw and rains." 
A source of funding will come through the city's storm sewer revenues. 
What a Globe Gazette News+ membership can do for you:
A deeper examination of local issues than you'll find anywhere else.
Two products in one – not everything that's in the print edition of the Globe Gazette is on our website, and not everything on our website is in the print edition.
Access to newspapers.com archives dating back two years.
The ability to carry your local news with you and receive alerts instantly as news unfolds.
Advertising that frequently gets you deals you won't find anywhere else.
Reach Reporter Jared McNett at 641-421-0527. Follow him on Twitter and Instagram at @TwoHeadedBoy98.