It's important for any group, unit or gathering. But even more so for someone who has been in combat. That's something only a sliver of the population can even begin to relate to. According to a 2015 article from data website FiveThirtyEight, about 1.4 million people were serving in the U.S. armed forces which is just 0.4 percent of the total population. 
"When I came back, people said 'I know how you feel' and they didn't have the slightest idea," said member Dan Gatton, who served in the U.S. Army in Vietnam in the late 60s. An Algona native, Gatton joined the local American Legion post in Mason City about a year ago because he was looking for some of that camaraderie. 
There's plenty to be found. The group eats together. Prays together. Plans together. Cracks jokes together at each other's expense. The reserve of good-natured, Marines-based ribbings they have seems endless.
When member Roger Rossum, who served in some capacity from 1972 through 1993, including in the first Gulf War, jokingly asks someone why they didn't shave for the day they wave it off and say "I'll shave tomorrow."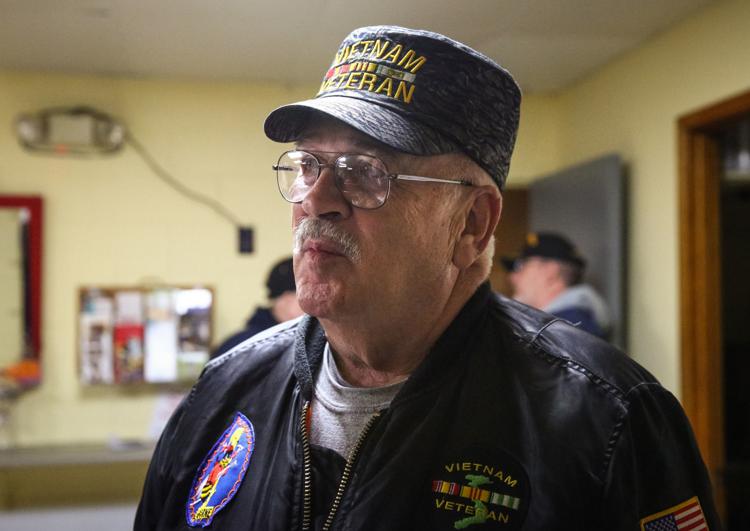 Then
The American Legion itself has been in operation since March 1919 which means that for 100 years now, its been supporting vets and service members while also fostering the idea of "Americanism." It helped push for the G.I. Bill of 1944, which provided financial rewards for millions of World War II vets. Because of that assistance, more than two million service members were able to go to college. 
According to the American Legion's site, "All current active duty military are eligible for membership." As long as someone has served at least one day of federal active duty during any qualifying period, they are eligible for membership. And with that membership they can find financial services, education assistance, volunteer work and, eventually, memorializing.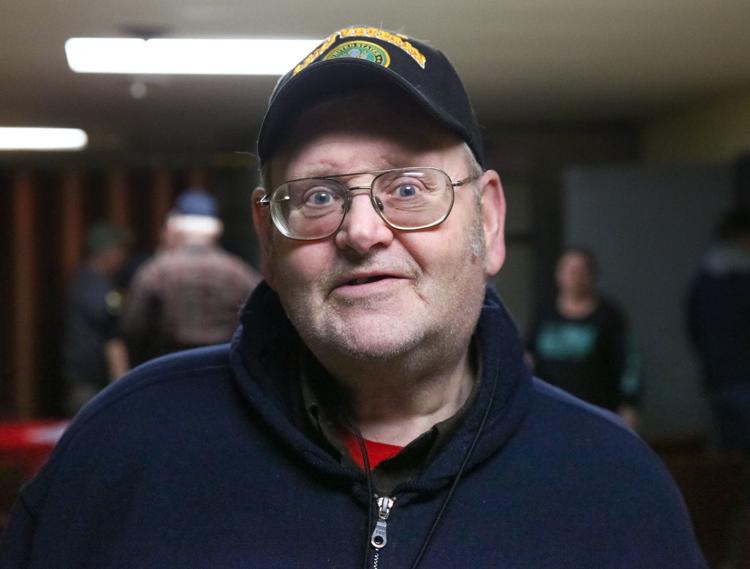 You have free articles remaining.
Now
Steven Howell has commanded local Post 101 since last March and has enjoyed his time in service of fellow vets. Howell, who reported for duty in Afghanistan just days after 9/11, acknowledged that it can be a challenge getting everybody together, but that the honors that come with the job far outweigh such challenges. 
"We just laid to rest someone who served in the Battle of Bulge," Howell said.
And while there was solemnity in that, there was also a certain kind of awe. "Being in charge of the honor guard is my favorite thing," he acknowledged. 
The Rockford native didn't get involved right away with the Legion after he first left the service, but he quips that he's busier now than when he was working. In the past six months, the local VFW building turned into the All Vets Center.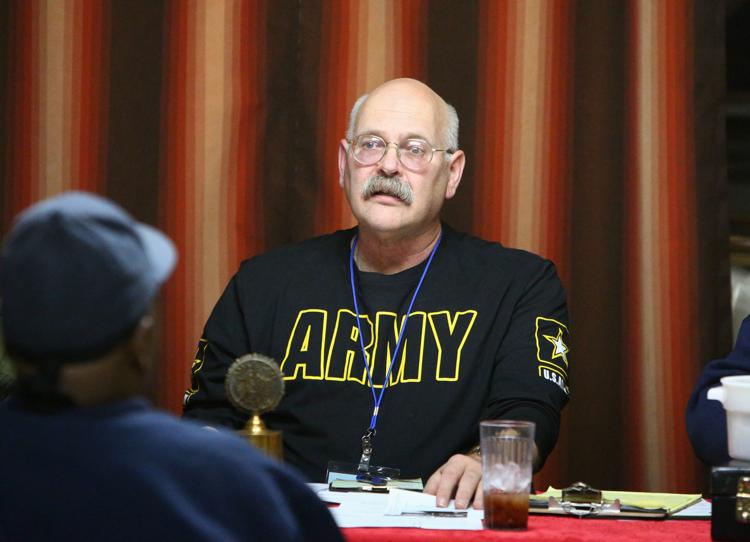 At the Tuesday night meeting, Howell, with assistance from fellow member and secretary David Gilbert, ticked through past events for the group while getting Veteran's Day events for the Nov. 11 in order. There's a 9:15 a.m. ceremony at Central Park in Mason City, with subsequent events at the VFW and Lincoln Intermediate later in the day.
Straightforward enough, but there are still plenty of Ps and Qs to mind. But it doesn't register as any sort of chore for anyone there and Gilbert knows why. He's certain of what keeps things going and keeps people involved.
"It's a brotherhood of veterans and that's why we're here."
What a Globe Gazette News+ membership can do for you:
A deeper examination of local issues than you'll find anywhere else.
Two products in one – not everything that's in the print edition of the Globe Gazette is on our website, and not everything on our website is in the print edition.
Access to newspapers.com archives dating back two years.
The ability to carry your local news with you and receive alerts instantly as news unfolds.
Advertising that frequently gets you deals you won't find anywhere else.