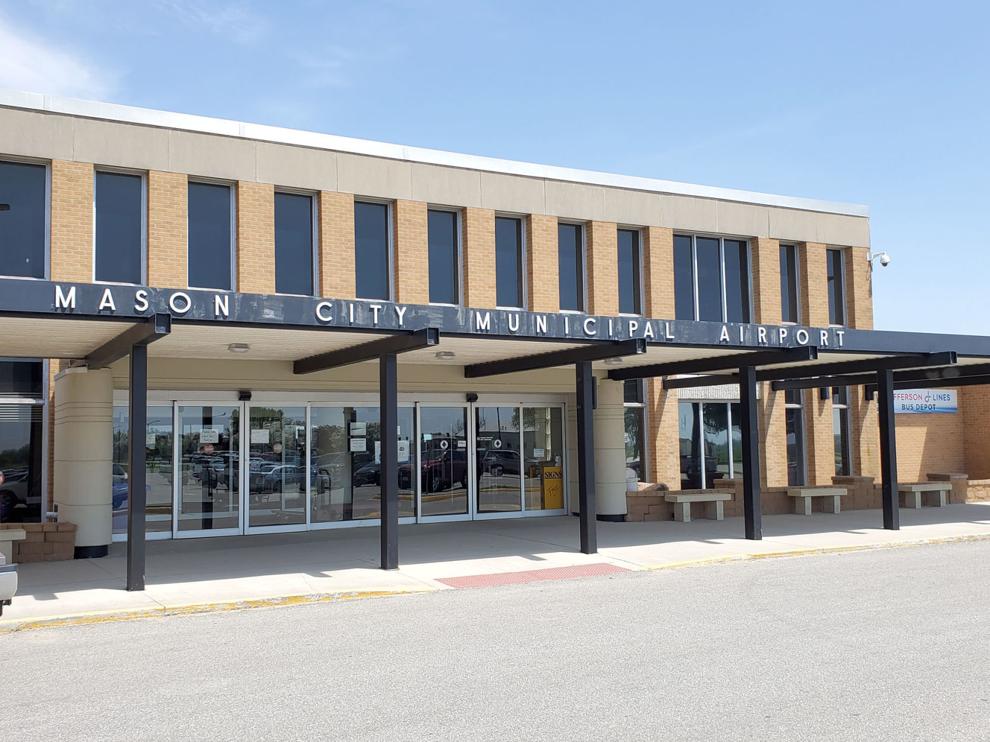 On March 1 of the coming year, air travelers in Mason City will be flying the friendly skies with a new service. 
Tuesday morning, the Mason City Municipal Airport confirmed in a press release that the U.S. Department of Transportation selected SkyWest Airlines out of Utah as the new essential air service for the area. 
As the press release notes, the contract with SkyWest is for three years and could mean 12 round trips between Mason City and Chicago O'Hare International Airport.
"The carrier proposes to use 50 seat Bombardier CRJ-200 Regional Jets to service our community, returning jet airline service to Mason City for the first time since Delta airlines in 2012," the release said.
For the past several years, flight service for the Mason City Airport has been provided by Air Choice One since 2014.
In August, the U.S. Department of Transportation requested proposals to provide airline service for Mason City and Fort Dodge. Four carries responded to the request: Air Choice One, SkyWest Airlines, Boutique Air and Denver Air.
At a meeting on Oct. 12, the Airport Commission of Mason City unanimously voted to recommend SkyWest Airlines to the U.S. Department of Transportation.
On Monday, Mason City Airport Manager David Sims said during the latest meeting for the Airport Commission of Mason City that the selection was "in final review process."
At that same meeting, the panel opened bids on a taxiway relocation project that comes with funding from the Federal Aviation Administration.
The lowest bid on the project came from Heartland Asphalt for $3,110,369, followed by $3,110,369 from Reilly Construction and $3,294,581 from JB Holland Construction. However, awarding of contract for the project will not happen until a meeting on Jan. 11, 2021.
The panel did award a farmland bid for $200 an acre. Through Monday, the Mason City Airport Commission solicited bids to lease about 233 acres of farmland which is divided among parcels at the Mason City Municipal Airport.
Sims also informed the panel that the Mason City Airport had a number of projects in its preliminary capital improvements budget that it would like to try to make progress on in the coming year. 
"All of these projects are going to be contingent on receiving funding either from the state or from the FAA," Sims said. "If we don't get the money, the project won't get done."
What a Globe Gazette News+ membership can do for you:
A deeper examination of local issues than you'll find anywhere else.
Two products in one – not everything that's in the print edition of the Globe Gazette is on our website, and not everything on our website is in the print edition.
Access to newspapers.com archives dating back two years.
The ability to carry your local news with you and receive alerts instantly as news unfolds.
Advertising that frequently gets you deals you won't find anywhere else.
Jared McNett's five memorable stories from 2020
In a year dominated by a deadly pandemic, there was still much to be inspired by and find hope in throughout North Iowa. 
Jared McNett covers local government for the Globe Gazette. You can reach him at Jared.McNett@globegazette.com or by phone at 641-421-0527. Follow Jared on Twitter at @TwoHeadedBoy98.