A Coralville man was sentenced to life in prison without the possibility of parole in Kossuth County on Friday for the shooting death of an Algona woman in December.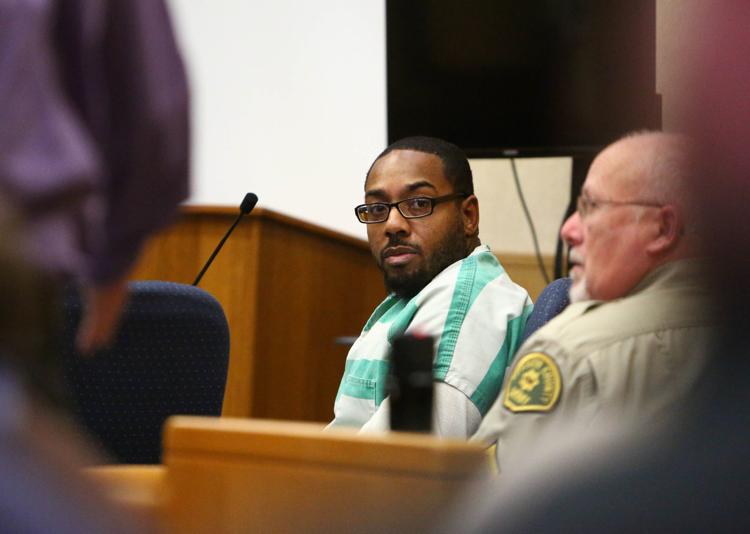 Valentino Williams, 36, was charged with murdering bank employee Jessica Weishaar, 43, while attempting to rob Security State Bank in Lu Verne on Dec. 4.
A charge of attempted robbery was dismissed in return for Williams' guilty plea of felony murder.
Under the agreement, Williams waives his right to appeal. Williams was also ordered to pay restitution to Weishaar's family in the amount of $150,000.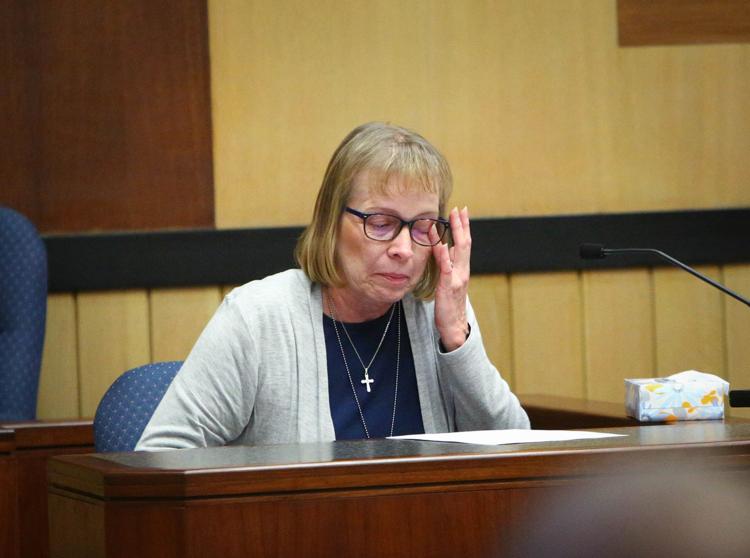 Judge Nancy Whittenburg said there is nothing that can justify or explain what Williams did on that day, and he will answer to a higher power when his life sentence is complete.
"Taking the life of an innocent person whom he did not know, whom he had never had any prior interaction with – there was absolutely no reason," she said. "It defies explanation, it defies understanding."
In her victim impact statement, Weishaar's mother, Marilyn Reese, said Weishaar was the best mother and auntie, and four family generations will miss a woman who spent her life making sure the people around her were happy and knew they were loved.
"That's the kind of gal she was: caring and giving to others," she said. "The world has lost a beautiful person."
Weishaar's sister, Melanie Onken, said in her victim statement that Weishaar chose to rise above her circumstances and still care for others, while Williams chose to turn to crime.
"You made the choice to shoot the gun once," she said. "You made the choice to shoot the gun twice. You made the choice to shoot the gun a third time. Because of you, I no longer have choices."
Trevor Reese, Weishaar's brother, cut straight to the point in his victim impact statement.
"Short and sweet, once again, you are the scum of the earth, and I hope you burn in hell," Reese said.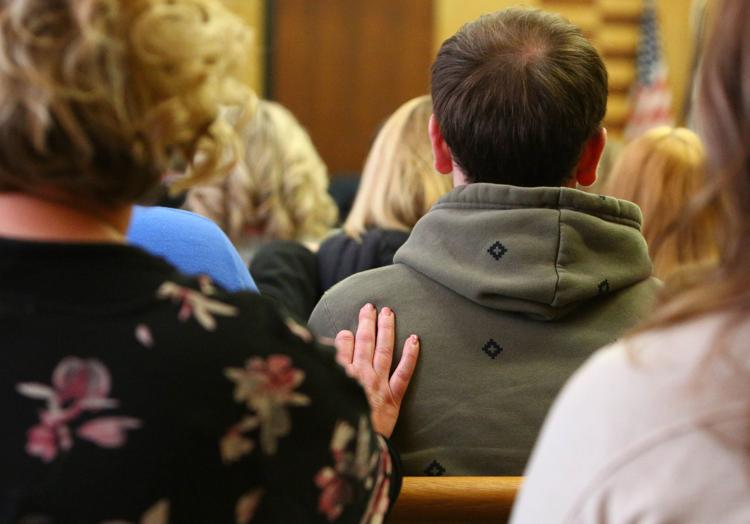 Weishaar's husband and son declined to give a victim impact statement.
Williams also declined to give any statement.
Williams had killed Weishaar while attempting to rob the bank in Lu Verne after shooting her three times in his escape at about 8:40 a.m. on Dec. 4. Weishaar died at the scene.
As he left the scene and sped away from the town, a string of witnesses saw him driving a black SUV – a Mazda CX-5 he had rented in Iowa City that had no front license plate – from Lu Verne to I-35 northbound where law enforcement arrested him in a traffic stop at 9:38 a.m. near mile marker 154 northbound.
Upon searching the known route he had taken, police found a string of evidence Williams had thrown out of the car in his escape, including a Carhartt-style coat and a black ski mask, that connected him to the shooting, as video surveillance recorded the crime.
Williams has six previous second-degree robbery convictions, one second-degree burglary conviction, three second-degree theft convictions, an eluding conviction and an assault conviction.
Be the first to know
Get local news delivered to your inbox!