Michael Thomson of Sydney, Australia, vice-president of the Australian Walter Burley Griffin Society, will host a talk in Mason City next week on Frank Lloyd Wright-planned neighborhood in New York, and Castlecrag, a Sydney suburb designed by the Griffins, both who heavily influenced Mason City architecture.
Usonia is a planned neighborhood begun in 1947 by Frank Lloyd Wright in Pleasantville, New York, an hour's drive north of Manhattan. Wright invented the term "Usonian" to describe homes he designed for middle class families beginning in the 1930's. Usonian homes were designed for simpler living -- with detail for beauty and comfort, no attics or basements, and natural ornamentation and efficient use of space. The basic design features reflected his continuing development of a uniquely American style. While Wright designed Usonians in other locations, Usonia is the largest grouping of them with three homes built by Wright with the other 44 architectural plans approved by Wright before he died.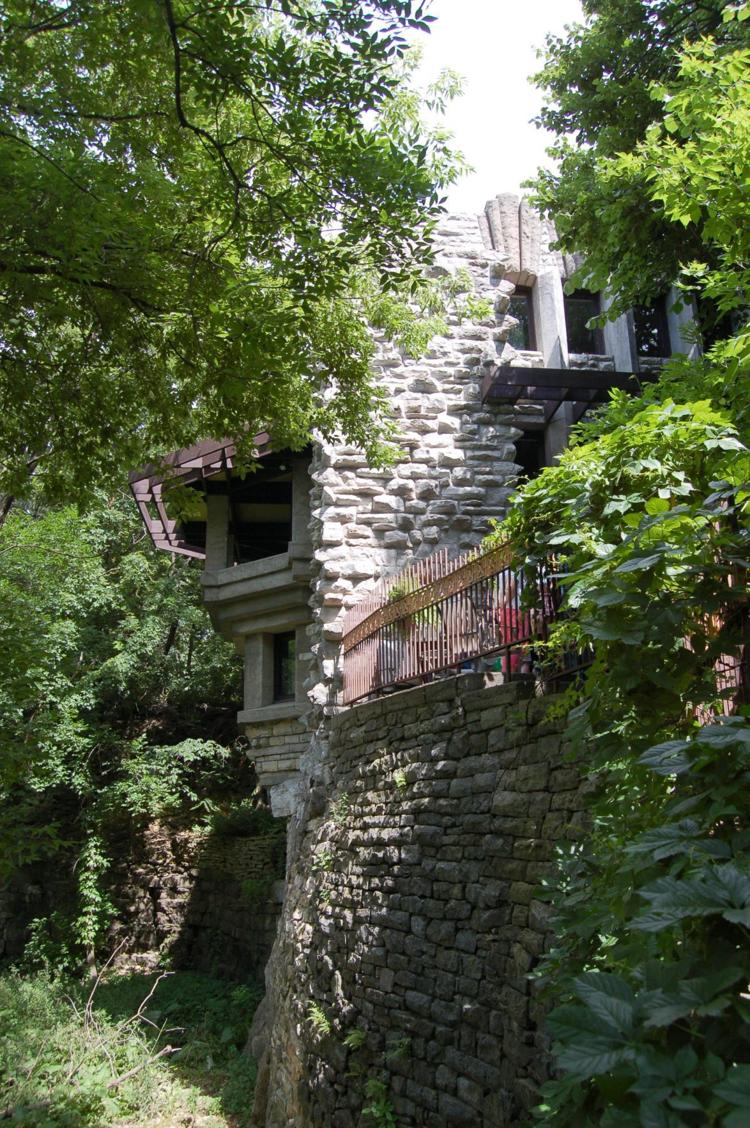 Castlecrag, an upscale residential suburb on a lower northern shore of Sydney, was begun in 1921 by Walter Burley Griffin and his wife Marion Mahony Griffin. Earlier in his career Griffin had planned the Rock Crest-Rock Glen neighborhood in Mason City. He designed five homes that were built there before moving with his wife to Australia after he won the 1912 international competition to design the new federal Capitol of Canberra.
You have free articles remaining.
The Castlecrag structures, built of native sandstone blocks, concrete and unique window patterns, are nestled into native fauna that the Griffins reintroduced to the deforested development.
Part of the "Wright After Work' series, the event will be held Tuesday at September 3 at Wright on the Park at 17 S. Federal in Mason City. Social time is 5 p.m., with the talk beginning at 5:30 p.m.
The free event is open to the public.