The Wright County Unified Medical Services System is a recipient of the 2019 ISAC Excellence in Action Award from the Iowa State Association of Counties.
The Excellence in Action Award Program is a competitive awards program that seeks to recognize innovative county government employees, programs and projects. The awards were presented during a ceremony at the ISAC Annual Conference in Des Moines on Wednesday.
Wright County is implementing the first and only countywide EMS system in the state to be funded by a voter-approved special property tax levy. Prior to unification, four, and later three, communities had separate independent ambulance service providers leading to unnecessary duplication of services, simultaneous overlaps and gaps in coverage area, and personnel issues including volunteer recruitment, training and retention.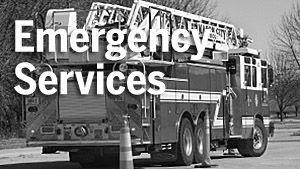 You have free articles remaining.
As EMS in Wright County approached crisis level, the county stepped in and formed an EMS Advisory Council with the county, cities, hospitals, agency leaders, and other stakeholders. Along with making recommendations and facilitating collaboration among the providers, the Council worked to get the county and each city to adopt resolutions declaring EMS as an essential service and put in place a plan to ask the voters of Wright County to approve a special property tax levy to help fund the unified system.
The tax was approved with nearly 70% of the vote and will provide over $585,000 per year starting this fiscal year to assist the new countywide EMS system. The new unified system will still have three providers but will fall under the same organization. This will provide efficiencies through better management and sharing of resources including equipment and personnel, sharing of best practices and consistent education and training, clarification of service areas and delivery, and the elimination of redundancies.
The Iowa State Association of Counties is a private, nonprofit corporation whose members are county officials from the 99 counties in Iowa. For further information visit the ISAC website at www.iowacounties.org.