BUFFALO CENTER | Virginia Olthoff's daughter says she was a cheerful, kindhearted woman who loved to give others affectionate nicknames like "Bubbles."  
But by the time she died on Feb. 27 at Timely Mission Nursing Home in Buffalo Center, which is now facing a possible fine of nearly $30,000, the 87-year-old was a shadow of her former self, according to Pat Blank of Shell Rock. 
Blank said her mother's weight had dropped to under 100 pounds and she was in terrible pain.
Before Olthoff was taken to Mercy Medical Center--North Iowa on Feb. 27, a citation issued in late June by the Iowa Department of Inspection and Appeals states she was crying, moaning, screaming and bleating "like a sheep" but was given only a nonprescription pain reliever.
Blank said thinking about her mother suffering like that is "heartbreaking."
Officials also say Olthoff may not have had water several days before being admitted to the hospital. 
The citation states although Timely Mission staffers couldn't get a blood pressure reading or feel her pulse, they waited nearly three hours before requesting an ambulance to take her to the hospital.
Inspectors said a registered nurse at the nursing home explained the delay by saying she didn't think Olthoff was "that bad yet" and said the staff "had other things to do besides sit there and watch the clock go by."
Olthoff died after being returned to Timely Mission the same day she was admitted to the hospital.
The state has calculated a proposed fine of $29,250 against Timely Mission over its treatment of Olthoff and two other residents -- including one who died the same day. 
The fine hasn't been administered yet because officials say it's likely the federal Centers for Medicare and Medicaid Services could take over the case due to the severity of the violation.
If that happens, the federal agency would be the ones to impose the penalty and the state fine would be dismissed, according to David Werning, spokesman for the Iowa Department of Inspections and Appeals. 
On Friday, U.S. Sen. Chuck Grassley, R-Iowa, announced he sent a letter to the Centers for Medicare and Medicaid Services Administrator Seema Verma seeking more information into what happened in Olthoff's case. 
"Neglect and abuse of senior citizens cannot be tolerated in any setting, ever," Grassley said in a statement. "People responsible for neglect and abuse of seniors must be held accountable."
Werner said the director of nursing for Timely Mission has been fired, but he's unaware if any other staff members were fired. 
Blank said she's heard at least two other staff members at the nursing home have been dismissed, "but that doesn't make it all right as far as I'm concerned." 
"They dropped the ball a number of times," she said.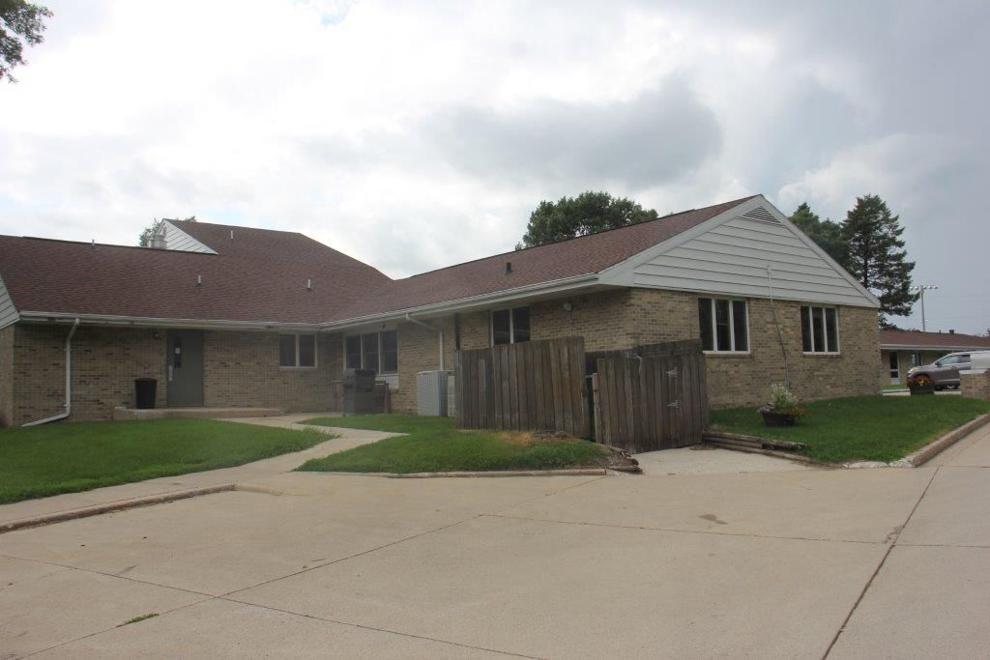 Blank said she has an appointment to speak to Winnebago County Attorney Kelsey Beenken about the possibility of filing criminal charges. 
Timely Mission is run by a tax-exempt nonprofit corporation headed by President Lorie Bierle and Vice President Larry Weaver. Neither returned calls from the Globe Gazette or The Associated Press. 
Dennis Coleman, who became the administrator at Timely Mission on March 12 and was there when state inspectors visited the nursing home in late May and early June, resigned earlier this month, according to Werning. 
Werning said LaDonna Evans was the provisional administrator prior to Coleman's arrival, and that Timely Mission hopes to have a new administrator on board shortly. 
Olthoff, a graduate of Buffalo Center High School, lived on a farm in the Lakota area for many years with her late husband, Harold. 
The couple moved to Buffalo Center in the mid-1990s after retiring from farming. 
Blank said her mother loved living in town, where she was often out riding her bicycle and visiting with others. 
"Everyone knew her," Blank said. 
Olthoff moved to Timely Mission in 2002 because of her memory issues. 
She had days when she couldn't remember the names of family members, but also had good days when she could, according to Blank.
She said her mother never said anyone was "mean to her" and staff members said she was one of their favorites. 
Blank said they would say, "Oh, that Virginia, she's always got a twinkle in her eye." 
However, nobody at Timely Mission notified Olthoff's family when her condition began to deteriorate and she lost weight rapidly, according to Blank. 
She said she visited her mother in January, but after that she wasn't able to come due to her own illness and then a snowstorm.  
Blank said the nursing home called her five days before her mother died to get permission to give her a narcotic at bath time because she was complaining of pain then. Blank agreed. 
However, Blank said the staff member who called her didn't mention her mother's lack of appetite. 
The next time a staff member called Blank, it was to tell her Olthoff was moaning in pain. Blank said the staffer told her they hadn't given her anything but Tylenol. 
Blank said she told the staffer she wanted her mother taken to the hospital. 
State officials say an ER doctor told them Olthoff was comatose when she arrived at the hospital, but was awake and alert after receiving more than 2 pints of water.
Blank said her mother was even able to mouth the words of hymns a chaplain at Mercy sang to her. 
She said she had no idea her mother would be dead later that day after being discharged back to Timely Mission. 
Blank said the ER doctor told her he was going to file a report with the Iowa Department of Human Services about her mother's death, but she didn't hear anything more until recently, when she read a copy of the state citation. 
She said the details were so horrifying. "I could hardly read it."
Laboratory tests at the hospital indicated Olthoff probably hadn't consumed any fluids for four to five days and might have had very limited fluids for weeks, according to the citation. 
Officials also say a Do Not Resuscitate request dated Feb. 6, 2017, revealed Olthoff did not want chest compressions, defibrillation or intubation. 
However, Olthoff's form indicated the request would not prevent her from obtaining other emergency care that would make her more comfortable, including pain medication, fluid therapy and respiratory assistance, according to the citation. 
The state report also alleged a lack of proper assessment and care of another resident who died at the home. This resident, like Olthoff, had lost a significant amount of weight and became unresponsive. 
The citation also alleged the lack of proper assessment and care of a woman who was diagnosed at a local hospital with infectious colitis, a painful inflammation of the colon.