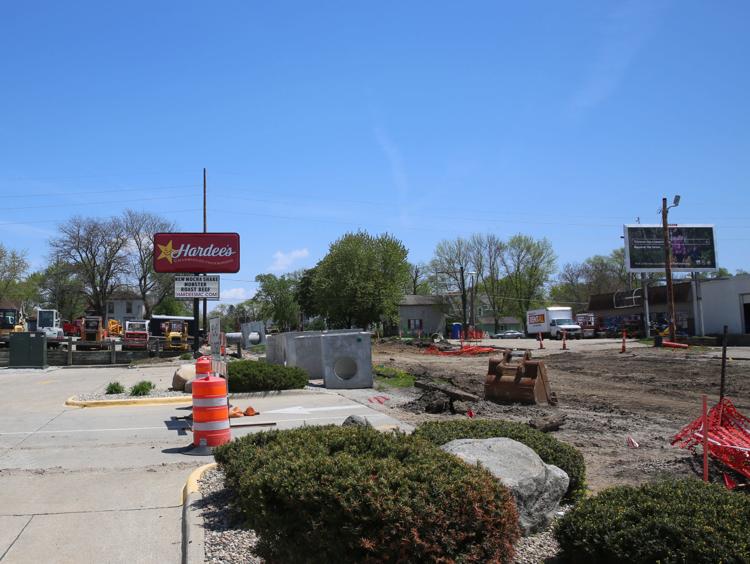 With another harsh winter now firmly in the past, road construction projects throughout North Iowa have steadily started to materialize. 
While the $12 million project to complete a 12-mile stretch of Highway 122 from Mason City to Clear Lake is the priciest item on the summer budget it's by no means the only construction being undertaken. 
But it might be the most disruptive.
Since 122 construction started back up again in April, local business owners and managers in close proximity have felt an increased burden.
Bruce Kittleson, who owns and operates the Hardee's at 515 S Delaware Ave in Mason City, has taken to closing his storefront up slightly earlier than normal because of how construction has altered traffic around the establishment.
He's got maps of all the traffic re-routes and construction stops at the ready and marks out alternate paths with a silver Sharpie. 
"This year's road construction is terrible with access only available on the north side of the building and ONLY when you are traveling east on Highway 122," Kittleson said in a Facebook post.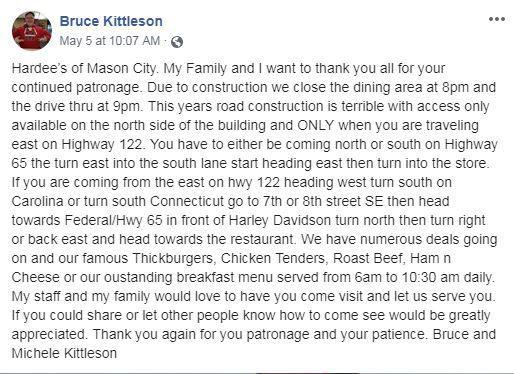 According to Kittleson: His store initially saw a 40% decline in customers coming through but it's since settled around 30%. And that dip occurred almost immediately.
The weekend of graduation for NIACC, the store had about a 50% decrease from the year prior.
"The best thing is that you have your regulars and your regulars will come and support you," Kittleson said.
An exacerbating factor for the store is that most of the traffic is coming from one direction and that flow's been stymied by the construction. (The primary options for turning are either on South Connecticut Avenue or South Carolina Avenue.)
Kittleson agrees with the safety and traffic concerns that officials have but would still like to see some partial reopens happen. 
You have free articles remaining.
And he's not alone in that.
Tom Abbas, who runs Floyd and Leonard at 510 S. Washington Ave., recognizes that the repairs are a good thing while also acknowledging the 82-year-old store is negatively impacted by the construction.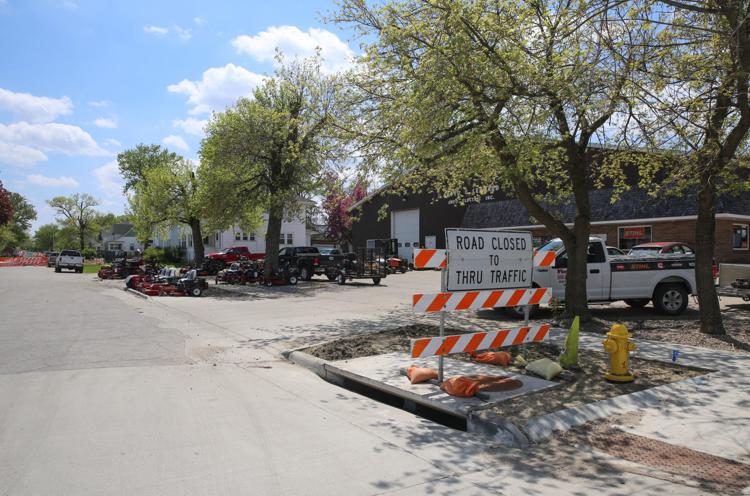 The business has had a 20% decrease, during what is typically its busiest time of year, since work started back up.
"And that decrease will increase as the season continues," Abbas said.
Abbas, like Kittleson, also pointed out that really there's only one convenient way to get to his store and that's to be going east.
Although that option isn't a ideal one for semis attempting to get to the store.
Abbas said that traffic from semis has also dipped as the difficultly to get there increased.
According to IDOT: Work on US-65 Southbound, from County Road B-20 and IA-122, is scheduled to last through July 5 and has traffic winnowed down to one lane. 
US-18 Eastbound, which overlaps with 65, is seeing construction between 65 and County Road S-56 (near Mason City). That work also has traffic reduced to one lane and a width limit of 16 feet is in effect through the tentative finish date of July 3.
Also per IDOT: Starting June 5, IA-188 (between IA-3 and County Road T-64 near Clarksville) will be closed in both directions through June 9. However, there will be a detour in operation during that time period.
Though it isn't significantly halting traffic: Cerro Gordo County Engineer Brandon Billings said that workers are currently out fixing up soft spots in the county and roads should be significantly improved by week's end. 
Billings said, in one case, that soft spots near 240th Street in Clear Lake were bad enough that campers couldn't get through.
But, now that the weather has improved, those problems will be mitigated and Billings said there will be a dramatic difference in quality.