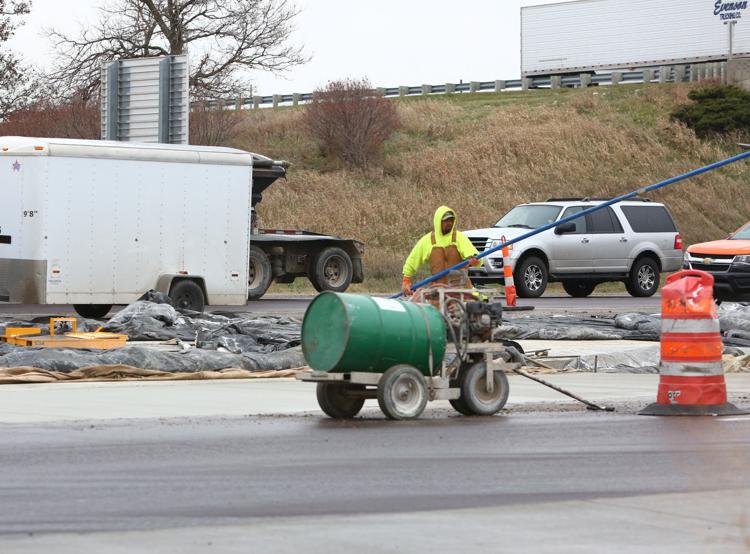 A construction project on Highway 122 in Clear Lake will not be completed this month due to below-average fall temperatures.
"When it gets to the point where we're supposed to be at the next couple weeks, it's not feasible to do it," said Pete Hjelmstad, Iowa Department of Transportation District 2 field services coordinator. "It doesn't make sense."
Crews with Wicks Construction Inc., of Decorah, have been competing with declining temperatures and precipitation in recent weeks, using blankets to prevent freezing and keep the concrete at an optimal curing temperature.
The $1.6 million project, which started in September, involves safety and operational improvements at the three intersections on Highway 122 between North 24th Street and North 32nd Street.
Traffic signals are being added at the intersection of Highway 122 and the southbound Interstate-35 ramps. Improvements will be made to the other two. The southbound Interstate-35 off-ramp will be widened and a right-turn lane will be added, Hjelmstad said.
Offset left-turn lanes, like those at the North 32nd Street, will be added on eastbound and westbound Highway 122 "to improve sight lines" at North 24th Street and the north and south I-35 ramps.
The three signals will be synced, so traffic will flow better through there.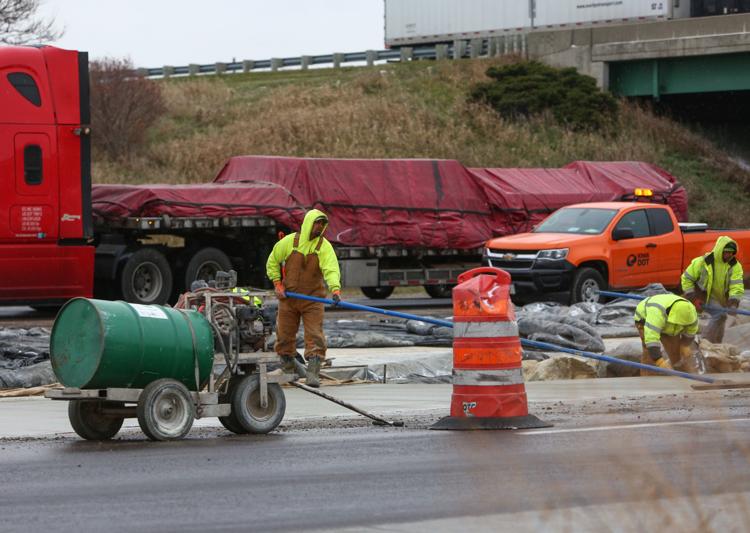 Hjelmstad said the contractor will likely finish the current phase of the project within the next couple weeks, and the highway will be returned to its original traffic pattern until spring.
You have free articles remaining.
"We hope to have the contractor back out there as soon as weather allows in the spring and have everything completed by Memorial Day," he said.
There have been multiple lane closures, and delays, during the project, and Hjelmstad encourages motorists to continue to pay attention while driving through the work zone.
The project is being funded by IDOT and Clear Lake.
A pre-construction agreement between Clear Lake and the IDOT signed in March stated the first $500,000 of the project will be paid by Traffic Safety Improvement Program funds and the remainder will be split 50-50 between the city and the state.
Clear Lake's portion of the project will be about $550,000, instead of the $390,050 originally estimated.
For more travel information and updates in North Iowa, visit www.511ia.org.
Remember when...? The coldest days in Mason City since 1979