OSAGE | Dozens of cars lined Orchard Road near Sacred Heart Cemetery Saturday morning showed license plates from around the state and region.
Minnesota. Nebraska. Illinois. Missouri. One motorist had traveled all the way from Connecticut.
Those people, and the hundreds of others who traveled to North Iowa Saturday were paying tribute to First Class Seaman Leon Arickx, who died in Japan's attack on Pearl Harbor in December 1941.
After half a dozen members of the Navy laid Arickx's casket at its resting place, Father Raymond Buckle of Sacred Heart Church led a prayer and blessing. Rear Admiral John Kreitz then told those gathered about Arickx, and the process of identifying him through DNA testing and contact with family members.
"We're Americans, and we don't like to give up on anything," Kreitz said. "We don't like to leave fallen comrades behind."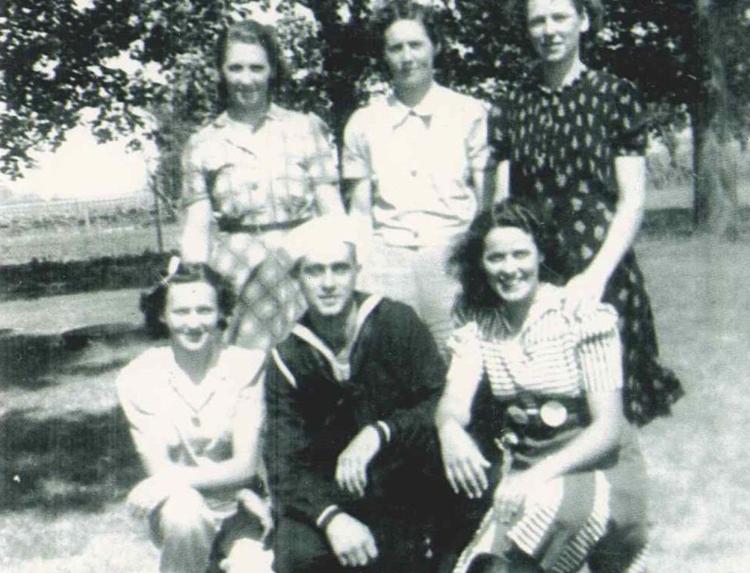 Galey said she wanted Arickx to be buried in Osage because it's where his mother and eight of his brothers and sisters are buried. Their graves were covered in red, white and blue saddle floral arrangements Saturday.
"I was overwhelmed when they called and told me," she said about when the Navy first identified Leon.
"And I don't like being the one who has to be in charge, but I guess somebody does," she added with a laugh.
She thanked those in attendance Saturday, coming from Osage and Mitchell County to around the country. She also commended Champion-Bucheit Funeral Home for its work with her uncle's funeral. 
Arickx was a compassionate, kind man who loved to dance, according to Galey.
"You could find him all over northern Iowa and southern Minnesota, dancing like crazy," she said. "In one of the articles that his younger sister, our Aunt Mary wrote, she said everybody stood in line to dance with him, even his own sisters ... because that's how good a dancer he was."
After those in attendance saluted the casket, Kreitz presented the flag draped over it to Mark Arickx, one of Leon's cousins. A member of the local American Legion then presented him with a commemorative plaque.
Janice Schonrock, Mark's sister, was about a year old when Leon died. 
"I remember family always talking about him," Schonrock said about Leon. "Over the years, his memory has been kept alive ... so it felt like I kind of did know him."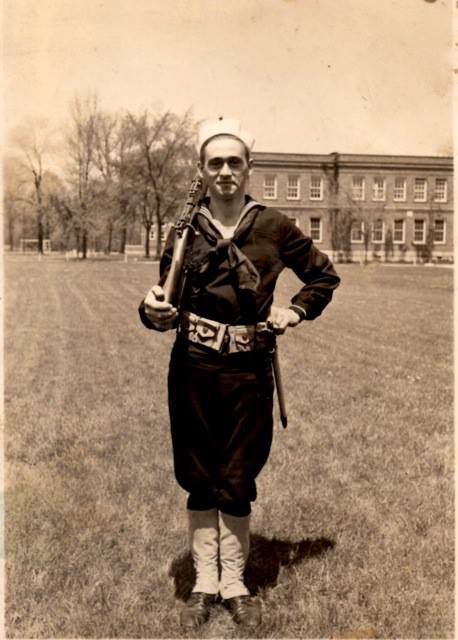 For Kreitz, finding and identifying Americans lost in wars is a vital task. As deputy director for Operations for the Defense POW/MIA Accounting Agency, completing a task like identifying Leon and bringing him home is a must.
"When this came up, I jumped at it and said, 'I want to come here,'" Kreitz told the Globe Gazette about attending Saturday.
Kreitz noted there are over 82,000 missing Americans who have served in wars since World War II. He visited the Arickx family on Friday, and commended them for their commitment to their country and communities.
"They are incredibly patriotic and service-oriented," he said. "I find that to be a very common thing in the Midwest, but this family is incredibly tight. You see it by how many came from all over to be here today ... and only a handful have met Seaman First Class Arickx."
Burkle said Saturday's funeral will help bring closure to the Arickx family, now that they can visit him at the cemetery.  
"It's always important when somebody is recognized for what they've done," Burkle said. "It also helps the family realize that it goes beyond them, especially in the situation where it's a military funeral ... and what it meant to the country."
Galey seconded that latter statement, saying there are many like Leon nationwide.
"I think our country should know that these young men have given their lives," she said. "I mean, what more can you do?"