White-tailed deer are fascinating creatures. Watching them is one of my favorite pastimes; not just during the fall and winter archery seasons, but all year 'round. You never see it all. No matter how many hours you spend observing deer in their natural habitats; there is always something to learn, always something new to see.
Late spring and early summer are important times for Iowa deer. It's when the fawns arrive; the season when fall and winter losses are replenished. Most fawns are already on the ground, and indications are that we're having a "good hatch" this year. My son, Matt, is a conservation officer in north central Iowa. A couple of days ago he told me that, so far that day, he had been receiving an average of two "orphaned fawn" calls per hour. It's an incredible number, and I hope that level of reproduction is widespread. [Most fawns aren't really orphaned, of course. Does routinely leave their youngsters unattended during the much of the day.]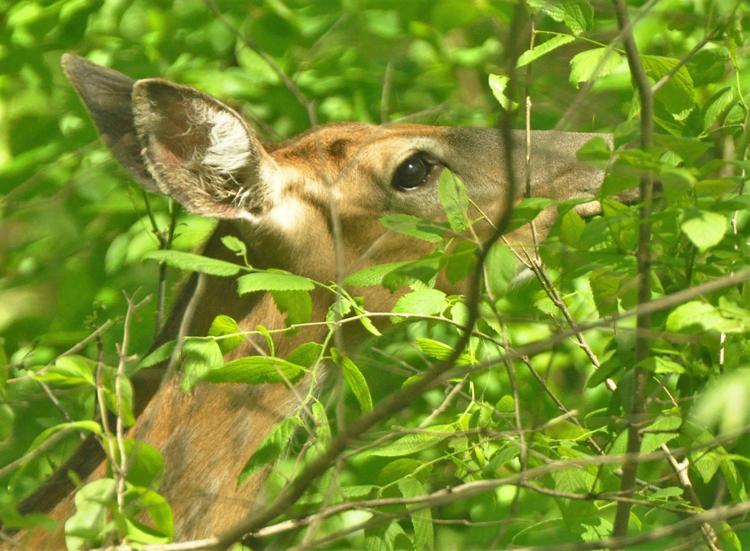 Not all of this year's fawns have been born yet; there are always a handful that come late. I saw a good example just last week while observing a foraging doe. Cover was thick, and the deer had moved in to a distance of around 25 yards. Since I was never able to see all of the animal at once, I mainly concentrated on her head and eyes. It wasn't until the doe stepped into somewhat of an opening that I could see her radically distended belly. As I continued to watch, the doe's midsection suddenly began to move in a rather violent manner. The deer winced in response, and I realized that the movement was from a fawn [or twin fawns] turning and kicking. The inner turmoil was repeated three times in as many minutes, and it was obvious that the flinching doe wasn't enjoying the activity all that much.
You have free articles remaining.
It was an amazing sight and one that I'd never witnessed before. That was four days ago, and I'm certain that by now, that doe has lightened her load. At least for her sake, I certainly hope so.
Getting Up Close & Personal: Although still wary, adult does and velvet-clad young bucks are about as relaxed as they ever get. As usual, the biggest stags are remaining invisible. For year 'round deer watchers, it's a great time to 'camo-up and sit in the woods.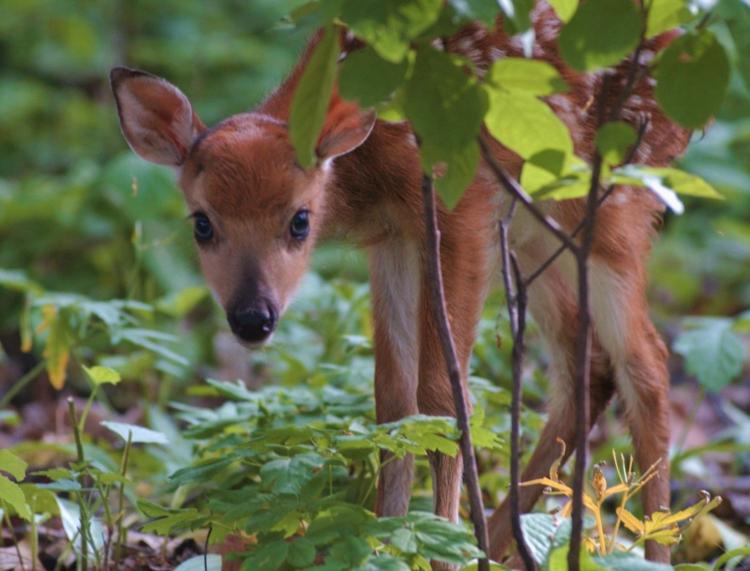 With this year's foliage as lush and nutrient loaded as it's going to get, deer can't seem to resist being on their feet. Browsing deer are on the move off and on throughout the day. For photography enthusiasts, it's a great time for attempting close up shots, especially when there is enough breeze to rattle vegetation and make your movements and camera noise less obvious.