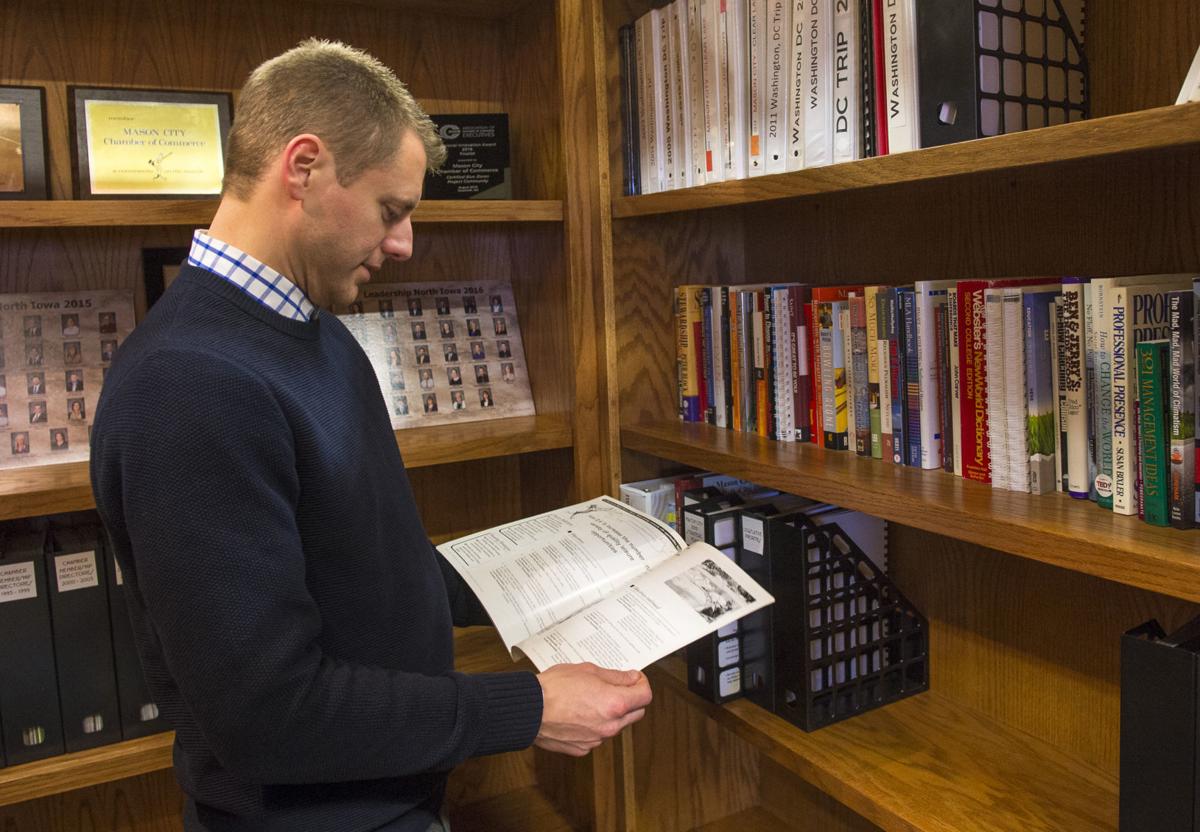 MASON CITY | Vision North Iowa is a project designed with one result in mind: prosperity.
It involves many community partners working with the public and with a consulting firm to help map the future of North Iowa.
One goal is to create a plan that is sustainable — and not be just another study that gathers dust on a shelf next to all the other studies that have been done over the years.
"The U.S. is littered with 'shelf art.' That's what we call it," said Jeff Marcell, senior partner with TIP Strategies, the consulting firm headquartered in Austin, Texas. "A study can have very good information but if it doesn't get implemented, it's just an academic exercise," he said.
"I know there have been many studies done in the past," said Tim Coffey, executive director of the Clear Lake Chamber of Commerce. We have different drivers this year. We are committed to doing more than just saying, 'Hey, we did a study.'" 
TIP Strategies has been hired to help provide a plan for community growth and then to help implement it. Marcell works out of the company's Seattle office.
The project is sponsored by the North Iowa Corridor Economic Development Corp., the Mason City and Clear Lake chambers of commerce, First Citizens Charitable Foundation and Alliant Energy.
Chad Schreck, head of Corridor EDC, said the project will also be supported with grant money and with individual donations.
Marcell said the public will play an important part in the project from the beginning. For starters, residents are asked to fill out a survey that asks, among other things, responders to tell what they think are the strengths and weaknesses of the community and the direction in which they want to see North Iowa head.
"This will help us align our groups, align our goals and align our talent," said Schreck. "In a sense, it will help us decide what we want to be when we grow up."
Marcell said, "Making sure we understand the opinions of the public is essential. We don't do this in a smoke-filled room. We need the community to tell us where they think North Iowa is, and where they want it to go.
"This is not an intellectual exercise. We want to reach for the stars — and at the same time stay grounded. The spirit of this is to be as collaborative as possible.
"When we think of this, we ask: Is there economic opportunity for the children of North Iowa — and how do we make that happen?"
City Councilman Brett Schoneman said the Vision North Iowa project is exciting because "it will take us to where we want to be."
Robin Anderson, executive director of the Mason City Chamber of Commerce, said, "In the past, many of our starts and stops have been due to changes in key leadership positions such as mayors, EDC directors, NIACC presidents, school superintendents and others.
"Every time there was a key leadership change, we started over. We want this process to be entirely independent of individual leaders and their personalities," she said.
Coffey said, "From a Chamber standpoint, there is a power in numbers — getting as many people involved as possible, including the public. And when you think of Mason City and Clear Lake, we have so much to offer. We complement each other. And in economic development, regionalization is the way to go." 
Schreck said the first step is community involvement and that begins with the online survey. He said soon surveys will be available at City Hall, the Mason City Public Library and the Chamber/EDC offices for residents who do not have access to the Internet.