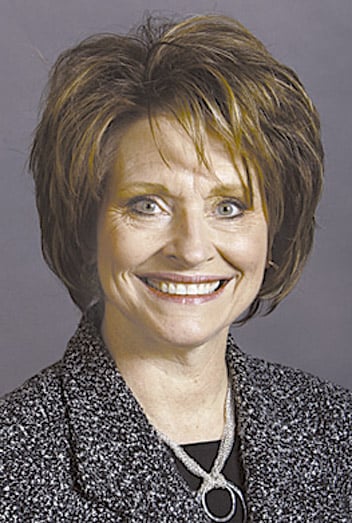 CLEAR LAKE - House Majority Leader Linda Upmeyer has announced plans to run for re-election in House District 54.
After redistricting, District 54 is comprised of portions of Cerro Gordo and Butler Counties and all of Franklin County. Upmeyer intends to move to the Clear Lake area to run in, what is essentially, the district she currently represents.
"After talking with my family and supporters in Cerro Gordo, Franklin and Butler Counties, I look forward to the opportunity to continuing to represent North Iowans. It has truly been an honor to have served most of this area for the past nine years," said Upmeyer. "I have been humbled by the supportive phone calls and emails I have received encouraging me to run."
Upmeyer is a nurse practitioner, a member of Farm Bureau and a former community college trustee for North Iowa Area Community College (NIACC).
You have free articles remaining.
She and her husband, Doug, have been married for 41 years and have five grown children who all reside in Iowa. They also have three grandsons.
"Having grown up and lived in rural Iowa my whole life, one of my biggest passions has been championing issues facing our rural communities. Too often our small towns get overlooked by the urban areas," said Upmeyer. "I will continue to work tirelessly so our children and grandchildren have great opportunities right here."
She will be seeking her sixth term in the House. Upmeyer has previously served as the Human Resources Chair, Assistant Leader, and Republican Whip. This year, she was elected as the first female Majority Leader in Iowa's history.