MASON CITY | A fire destroyed a home and killed one person in the 900 block of North Tyler Avenue Friday afternoon.  
Mason City Fire Capt. Jack Odegaard confirmed Friday afternoon that one person died in the house where the fire occurred. He added he could not provide any more information, pending the department's investigation.
The person's identify has not been released.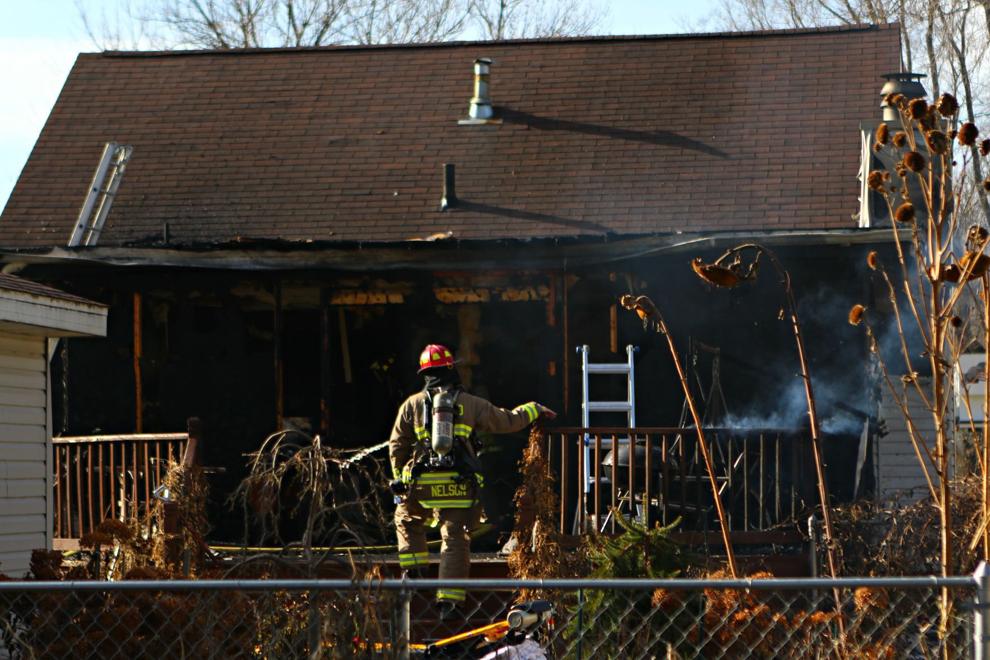 Neighbors told the Globe Gazette they thought the fire — which engulfed the back of the house in flames — started shortly after noon.
Ervin State, 88, said he called 911 about 12:10 p.m.
"I could see flames coming out the back door," he said. "There was a whole lot of smoke."
Melody Pearce, 64, who has lived on the block for more than 40 years told a similar story.
"My husband saw it first ... there were really bad flames that engulfed the back of the house," she said.
Pearce said a man who lived on the block died from a heart attack this week. She said it's a tight-knit block.
"How much more can this neighborhood take?" she said.
State, who has lived on the block for more than 60 years, said he hasn't seen a fire in town this bad in years.
Contact Steve at 641-421-0527 or on Twitter @Steve_Bohnel.