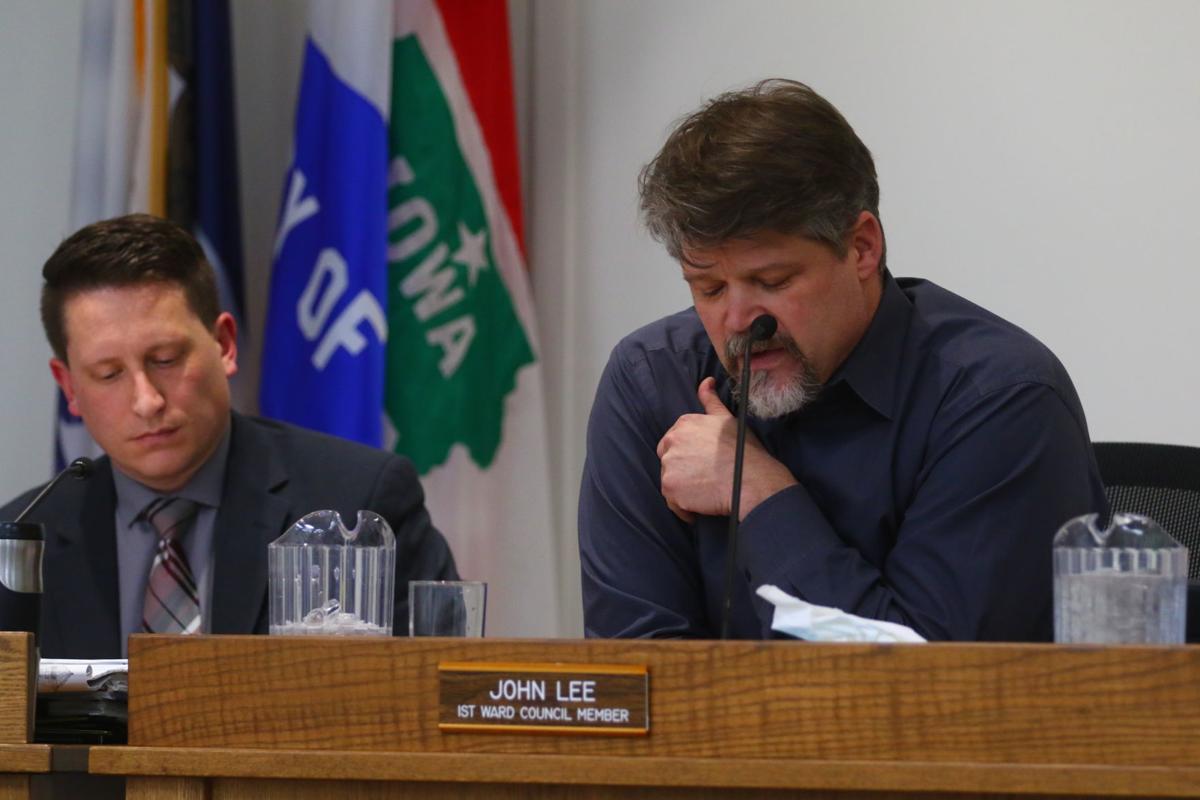 MASON CITY | The Mason City Council is moving forward with the $39 million downtown River City Renaissance Project.
The city council in a special meeting Tuesday approved a pre-development agreement with Gatehouse Mason City LLC in a 5-1 vote, with Councilman Joshua Masson opposed. It also unanimously approved an architectural contract with ICON Architectural Group of Grand Forks, North Dakota, for a multipurpose arena at Southbridge Mall.
"Whether you agree or disagree with the merits of this project, everybody that's here that spoke understands that the situation with the mall is a dire situation," said Paul Adams, at-large councilman. "In my opinion, the best path forward to cure that is with this project due to the large amount of private investment coming in as well as the inflection from the state money."
The council's votes came after nearly 20 North Iowans, including individuals representing downtown organizations and businesses, spoke — many in support, some with caution — of the project during an hour-long public forum.
In voicing support for the city's project, K.K. Jones, who spoke on behalf of Victoria's Secret and Bath and Body Works in Mason City, said the two stores attracted about 7,500 shoppers last week during post-Thanksgiving shopping. 
"This investment into this development, the downtown area, again doesn't only benefit Southbridge Mall, it benefits all of North Iowa because it creates a hub for customers to come and shop with us again and again," she said.
Other mall tenants, like Rick Larson, owner of Larson Red Zone Sports; Rick Morel, manager of Riddle's Jewelry; Le Anne Clausen de Montes, executive director of North Iowa Children's Discovery Center; and Rosita Cansino with Mr. Taco, also spoke in support of the project.
"This is a fantastic opportunity for our mall, for the downtown and the community of Mason City," said Cindy Boender, Southbridge Mall manager. "Let's seize this moment to take advantage of the Iowa grant funding and get this project started."
While representatives with downtown businesses and organization, like Visit Mason City, Main Street Mason City and the Mason City Chamber of Commerce, touted the long-term value the project would bring to the city, several individuals encouraged the council to proceed with caution for the sake of the taxpayers.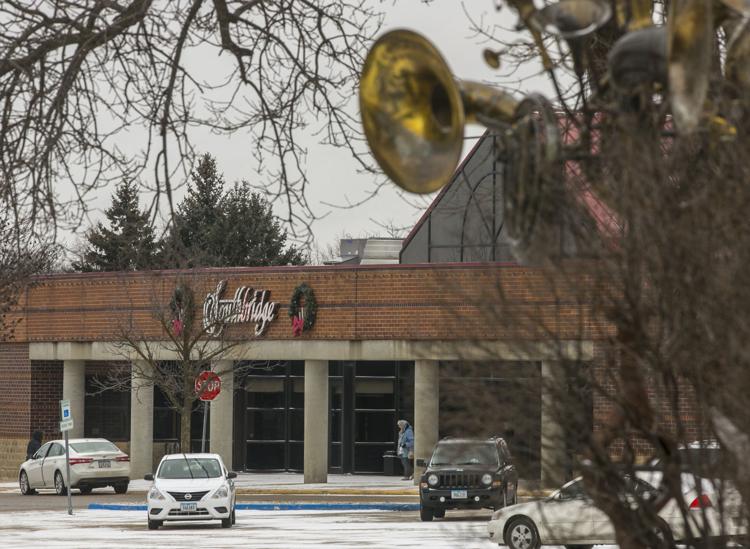 "I'm not opposed to helping the mall come back to life in some other form," said Lionel Foster, a Mason City resident and former city employee. "What I'm trying to do is encourage the city council to give a little more attention … I don't want you to leave a debt on the taxpayers of Mason City if this project falls on its face … I'm asking you to do your due diligence and put your numbers together and make sure in the long haul it's going to survive."
Foster and several others also sought information related to Monday's announcement from the Cerro Gordo County Treasurer's Office that several of the mall owner's tax checks bounced.
The payment would've satisfied $177,324 in delinquent real estate taxes and interest for Southbridge Mall, which is owned by Mike Kohan's LLC, Southbridge Mall Realty Holding.
Kohan also owes an additional $77,772 for taxes due in September.
Mason City Administrator Aaron Burnett said the county now has an agreement with Kohan that requires he pay $150,000 in taxes by Dec. 5, and if he fails to do so, there will be a tax sale.
"Going forward if there was a tax sale, I know several groups expressed interest in ownership of the mall. I don't believe that there'd be a significant change (in the project)," he said. "Now obviously, if there was a change before everything was locked in then that would … create an issue if the new mall owner was not supportive of the project."
Tuesday's meeting came nearly a month after the city terminated its contract with G8 Development after it didn't provide proof of financing for the $15 million hotel, a part of the $39 million River City Renaissance Project as it satisfies a state requirement for private investment. In 2013, G8 pitched the idea for a hotel near City Hall, but construction never started on the project.
G8's delay led the city to work with another developer, Gatehouse Capital, but a change in contract negotiations forced the project to be re-bid in 2017, with G8 submitting the more favorable bid.
G8 has threatened a second lawsuit against the city for conduct related to the default.
Burnett said since the city's termination of the G8 Development agreement, staff has been working with local partners to determine a path forward.
The pre-development agreement with Gatehouse is a culmination of those considerations, its track record and the time constraints to receive state grant funding.
You have free articles remaining.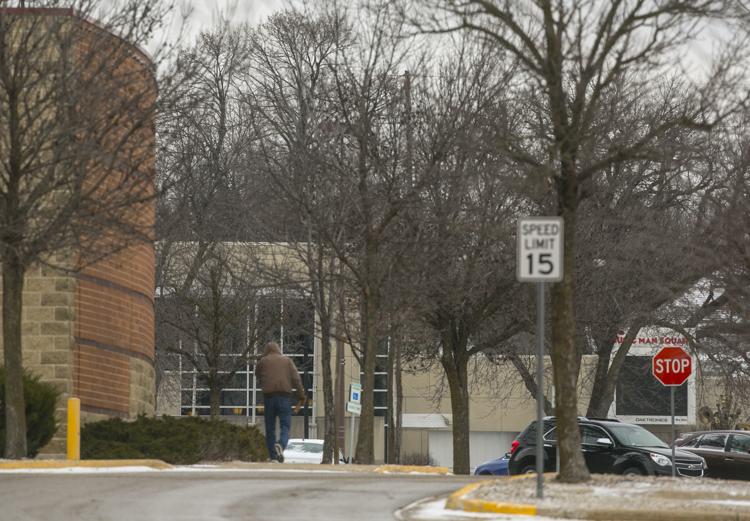 "It became clear that time and ability had to be the two considerations that are the key components in this decision," Burnett said. "With that in mind, that's why you see Gatehouse is the proposal in front of the council. "
Mason City has been pre-approved for $9.1 million in state funding for the River City Renaissance project, which includes the hotel, multipurpose arena at Southbridge Mall and conference center at The Music Man Square.
Burnett said the city can begin capturing revenue from the state on Jan. 1, 2020.
"With that in mind, construction has to start fairly quickly and that means that the design has to start fairly quickly and that's the urgency in putting this decision in front of the council today," he said.
A letter from Gatehouse to the city states the project will have a 100-room "select-service hotel," such as Courtyard, Hilton Garden Inn or Hyatt Place. The Music Man Square would be expanded to include a 6,000-square foot ballroom and 1,500 square-foot banquet kitchen.
Gatehouse's proposal includes a $100,000 payment by the city to "complete a list of activities to bring the project forward to an agreement," including land status changes around The Music Man Square, updating the market study, providing drawings, term sheets and budgets.
Burnett said the payment will be made using tax increment financing funds, a funding mechanism commonly used by municipalities to finance projects. 
The payment is due by Dec. 4. It, along with the previous $150,000 the city paid to Gatehouse, would be refunded to the city 45 days after the project is funded, according to the memo.
After the public forum, members of the city council spoke about the project before ultimately approving it.
"I'm a Mason City native. I've seen a lot of things happen here, some great, some not so great, but I think this is going to be a terrific project, and I can't wait to see the first shovel in the dirt turned," said Tom Thoma, at-large councilman.
Masson, who vocalized support for Mason City and development of its downtown, voted against proceeding with the project because of the developer.
"I'm in favor of a downtown Renaissance project, I'm just not in favor of as written and as presented today," he said.
As for the multipurpose arena, Burnett noted in a memo the Mason City Youth Hockey Association, which hosts the North Iowa Bulls, needs to have the arena begin construction or it will "face some difficult decisions on investment because their ice system is well beyond its normal lifecycle and is starting to have failures."
In 2016, the hockey association said replacing the 35-year-old ice floor and modernizing its current facility at the North Iowa Events Center could top $1 million.
"I really want to encourage the City Council to get to an answer today," said Steve Crane, president of Mason City Youth Hockey Association, who was joined by association families in the audience during the meeting. "We've already been at the breaking point. We have to make a decision whether it's here downtown or we continue to use the ice at the fairgrounds. We feel we've been a fair partner to this point and really need to get an answer from you guys."
At the Southbridge Mall multipurpose arena, the association has committed to pay for everything related to ice operations, plus $500,000 in cash, not to exceed $2 million. It would lease the arena and manage it during the hockey season.
ICON has worked on a number of athletic facilities, including hockey arenas in North Dakota and Minnesota.
When council members asked Burnett why a local company wasn't proposed for the ice arena project, he said it's because of its ability to meet the "extraordinarily fast" deadline to complete the ice arena by next fall, which was recently demonstrated in Moorhead, Minnesota, to meet the association's needs.
The two projects – hotel and ice arena – need to run concurrently, Burnett said.
Reach Reporter Ashley Stewart at 641-421-0533. Follow her on Twitter at GGastewart.