One word summarizes the most divisive issue in the history of Mason City: Prestage.
Some, including Alex Kuhn's father, say it contributed to the untimely death of the Mason City Councilman.
"Our loss is immeasurable," Mark Kuhn told the Globe Gazette. "What happened? We will always wonder, but we will never know."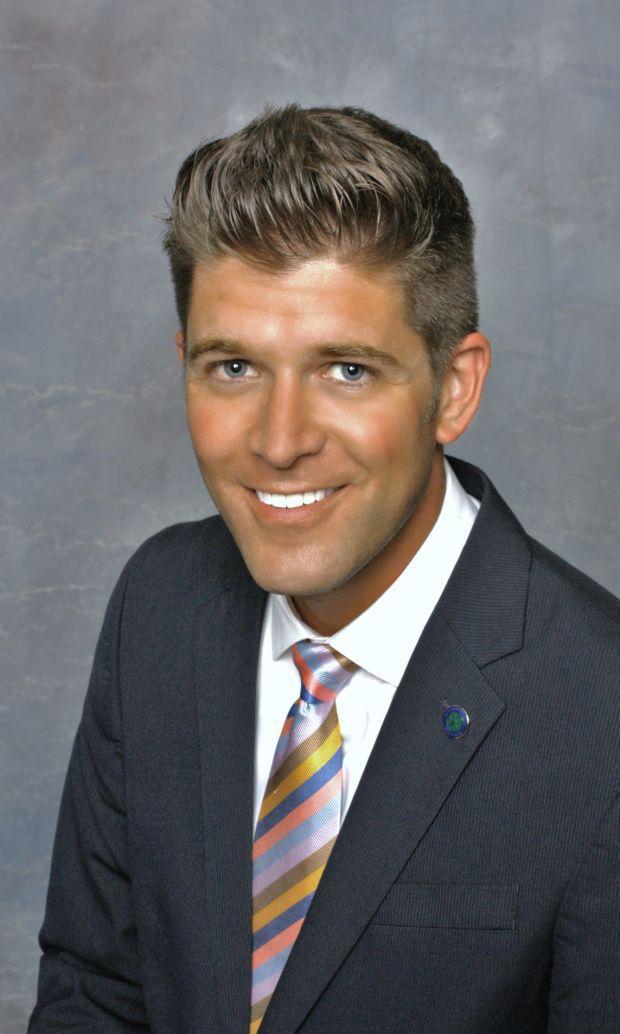 North Iowans remember Alex Kuhn as a young father of two boys and a vibrant man with an infectious smile, fabulous hair and a great future.
His father, a Floyd County supervisor, remembers Alex as a boy who had "occasional bouts of trouble, like all boys do," and who developed a love of politics at an early age and a desire to make a difference.
"A lot of people called him AK,'" said Mark. "I called him AJK because of his admiration of John F. Kennedy."
Alex's priorities in life were his family, politics and the New York Yankees.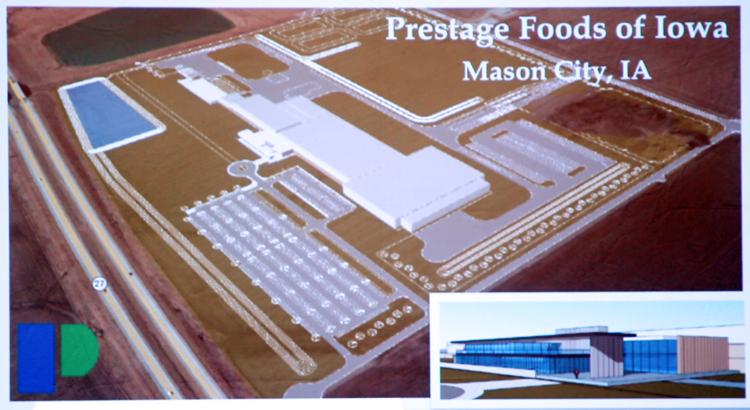 Prestage: The first contact
The city got involved in December 2015, when Prestage officials contacted the Iowa Economic Development Authority about finding a city in Iowa to house its plant. The proposed structure would employ close to 2,000 workers over a period of four years.
The IEDA contacted Chad Schreck, president of the North Iowa Corridor Economic Development Corp. Schreck contacted city officials, starting a process of talks and negotiations between city officials and the company, which insisted on anonymity.
In February, the Mason City Planning and Zoning Commission approved rezoning for an area on 43rd Street Southwest near Golden Grain Energy to accommodate the then-unidentified company.
Rumors circulated for weeks that the city was working on plans to bring in a pork processing plant, but at the insistence of Prestage, the name of the company was widely unknown.
 According to Mark Kuhn, Alex saw a reference to Prestage on the desk of Mason City Administrator Brent Trout in January.
About the same time, support for the project was sought two-at-a-time at City Hall. Council members learned about the project in pairs to avoid violating Iowa's open meetings law.
"The mayor and others expected the City Council to rubber-stamp things, but that's not the way Alex did things," said Mark.
"He rarely talked to me about specific issues in Mason City, but he talked to me about Prestage. It was troubling for him in several ways."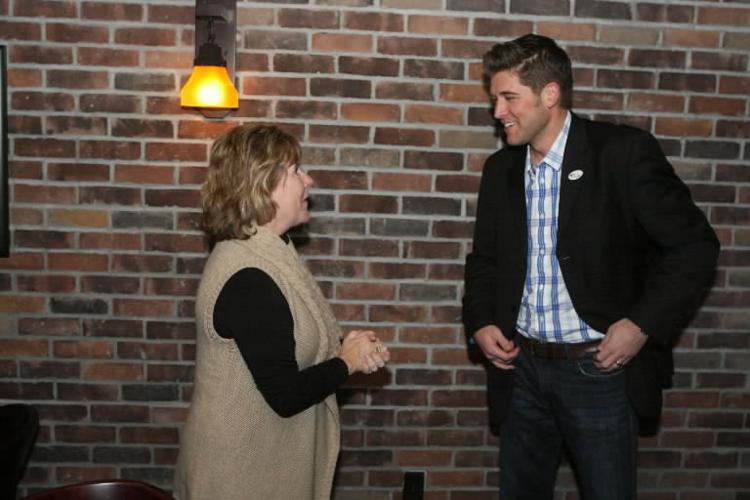 Alex Kuhn cut his political teeth after a family emergency.
Born in Charles City and a 2000 graduate of Charles City High School, Alex graduated from Iowa State University in 2004 with a major in education and a minor in political science.
A pivotal point in his young life came shortly after graduation when he was student teaching at an inner-city school in Houston, where his older brother, Mason, had also taught.
His father, a farmer and state legislator, suffered a severe leg injury in a farm accident. Alex headed home to help on the farm.
He then clerked for his hobbling father in the Legislature and later worked as an aide in the Des Moines office of U.S. Sen. Tom Harkin.
"He was a better politician than I ever was," Mark said. "He learned that even minorities can have a big voice if that voice is properly channeled. We look for leaders who truly represent us, and Alex was at the top of that list. He was so at ease working with people."
Alex moved to Mason City where he worked for United Way of North Central Iowa and later Henkel Construction Co. He was elected to the City Council in 2011 and re-elected in 2015.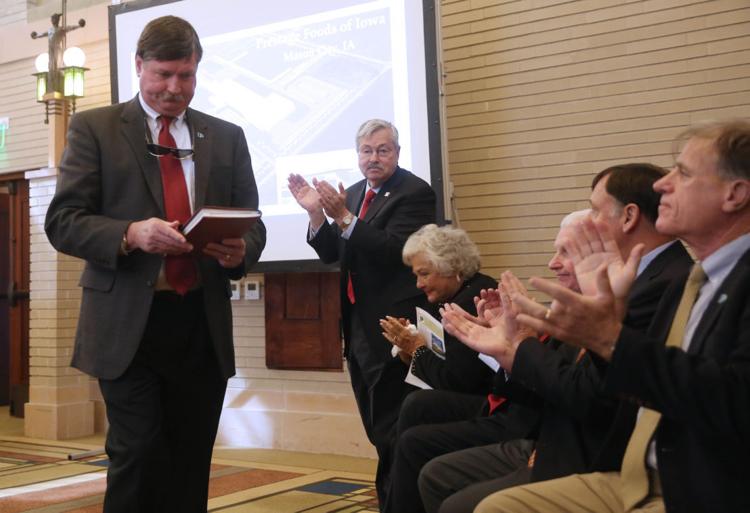 Prestage: The big announcement
"It is a great day for Mason City and all of North Iowa," Branstad told a crowd of dignitaries that included the owners and management team of Prestage.
Mayor Eric Bookmeyer called it "a landmark day" for the city.
Alex: Bulging folders on Prestage
Among Alex Kuhn's personal belongings found by his family after his death were file folders bulging with information he had collected on Prestage, as well as the pork processing industry in general and its impact on a community.
"Alex was like me in this regard," said his father. "He over-prepared. I always thought, 'How can you expect others to understand your issue if you aren't adequately prepared?' Alex felt the same way."
Mark said one of the things Alex learned in his research, from talking with economic development officials from other parts of the state, is that in terms of economic development, meat processing plants are at the low end of the totem pole.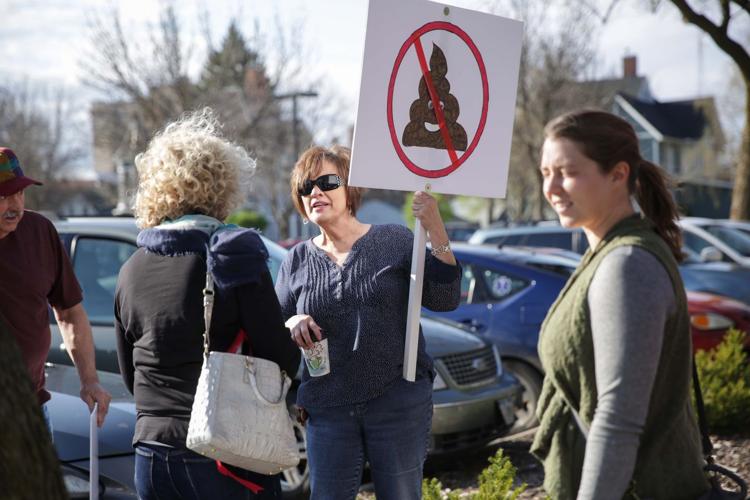 Prestage: Immediate resistance
Almost immediately after the big announcement, Prestage and city officials began feeling resistance from many in the community who felt they were shut out of the process, that city officials were rushing into it too fast and that there was a host of environmental concerns that needed to be addressed.
In addition to North Iowans, Iowa Citizens for Community Action, a Des Moines-based environmental activist group, helped organize the opposition.
Council members were bombarded with phone calls, emails and personal encounters, not all of them pleasant.
Councilman Bill Schickel said his person-to-person contacts were mostly positive, his emails most negative.
"All of these are helpful as we weigh this important decision," Schickel said early on in the discussions.
On April 5, as organized protests started, the council voted 6-0 to support the terms of a development agreement with Prestage. Alex Kuhn warned the council he was not happy with Prestage's contribution to the city in the incentive package and said he might vote against it in the future.
David Okerlund of Clear Lake, speaking at the public forum, accused the council of "perpetrating an economic Pearl Harbor on Mason City."
He was one of 50 speakers at the meeting which lasted five hours.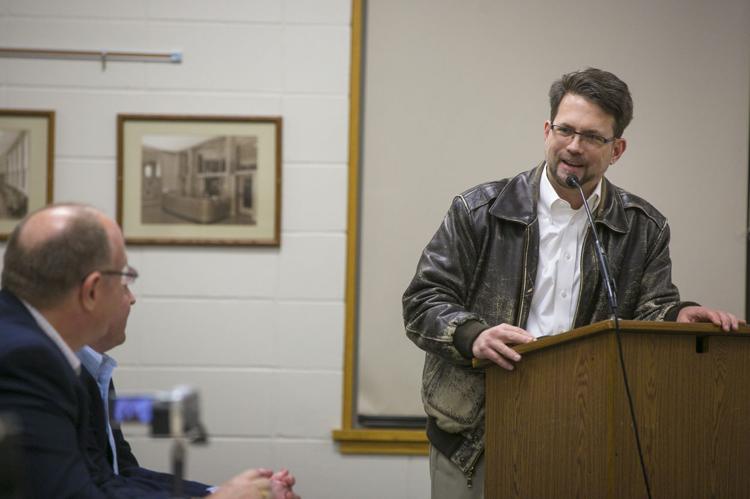 Alex: Taking a stand
Alex Kuhn cast the lone vote against the agreement on April 21 when the council set a date for a public hearing on the development deal with Prestage.
"I'm not going to vote for a development agreement at any cost," he said.
The meeting lasted seven hours, with 50 people speaking at the public forum. Among the speakers were Clear Lake-area farmer Chris Petersen who warned of "corporate socialism," and state Rep. Sharon Steckman, who questioned whether a pork processing plant fit with Mason City being a tourist community. 
But real estate broker Rick Mathes urged approval, saying landing Prestage was "like winning the lottery."
Councilman Travis Hickey said, "Here's my take: Do we want to grow or not want to grow?"
Afterward, at a little after 2 a.m., Alex was accosted by a man in the library parking lot who stuck his finger in Kuhn's chest and accused him of thinking only of his political future.
Months later, Mark said the encounter might have been the start of his son's emotional downfall.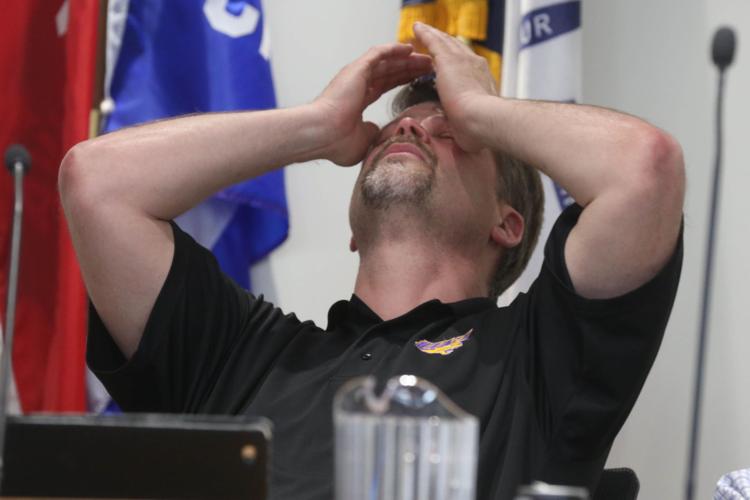 Prestage: The final vote
The final vote was scheduled for May 3. Pressure on council members mounted. Letters to the editor poured in to the Globe Gazette, and social media was filled with vitriolic comments about Prestage and city officials. Schickel received a call from Gov. Branstad urging him to vote yes.
On the night of the final vote, opponents protested peacefully outside the library. Inside, 63 people spoke at the public forum, most of them against Prestage.
You have free articles remaining.
That afternoon, City Administrator Brent Trout contacted council members, informing them Prestage had upped its tax assessment by $25 million. Instead of impressing Alex Kuhn to change his vote, the final-hour tactic angered him.
Hickey, Janet Solberg and Brett Schoneman voted in favor. Alex Kuhn, Schickel and John Lee voted against.
Schickel, voting by telephone from home where he was recovering from surgery, said the plant would benefit the city but the community needed to embrace it and it hadn't.
"There's too much turmoil," he said. "I want to vote yes, but I just can't do it."
Lee, a school teacher, said he had concerns about the financial gap the school system would face. He fought back tears as he told of the difficulty in making a decision.
Kuhn did not waver from his original objections.
Said Mark: "Alex thought it would pass 5-1 or 4-2. He did not expect a 3-3 vote."
Bookmeyer expressed his displeasure with the council vote.
"I wonder where we're at when we're not going to participate in the largest industry in Iowa," he said. "It's sad."
Later in the meeting, in reference to another item involving a business, Bookmeyer said, "It's pretty tough to trust this council."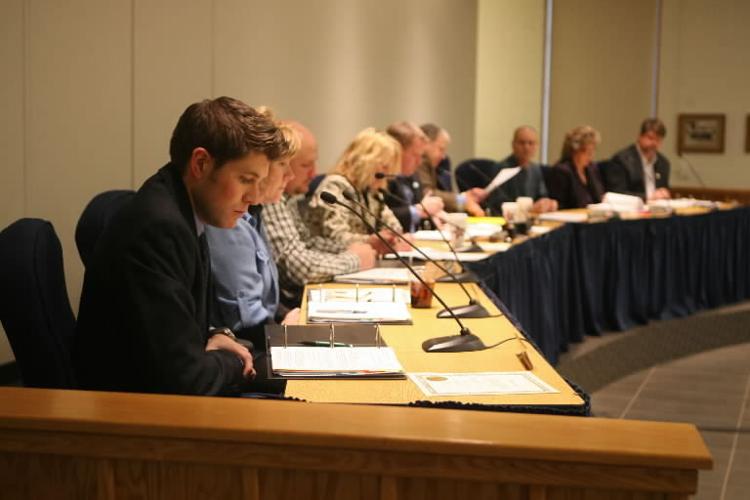 Alex: 'See you tomorrow'
On July 14, Alex Kuhn spent that Thursday in Algona and Estherville on projects for Henkel. About 5 p.m., he arrived at his parents' farm in Charles City.
"We had a nice cookout dinner," said his father, Mark. "You wouldn't have known anything was wrong. We sat and talked. Alex had a tennis racket; he spun in his hand while we chatted. 
"Then he got in his car, started to drive off, looked over and waved and flashed that famous Alex smile and said, 'See you tomorrow, Dad.'"
Alex and other Henkel personnel had a presentation the next day in Osage. Then Alex was coming back to the farm for a family cookout Friday night. On Saturday, he was playing in a tennis tournament in Ames and his family would be there to watch him.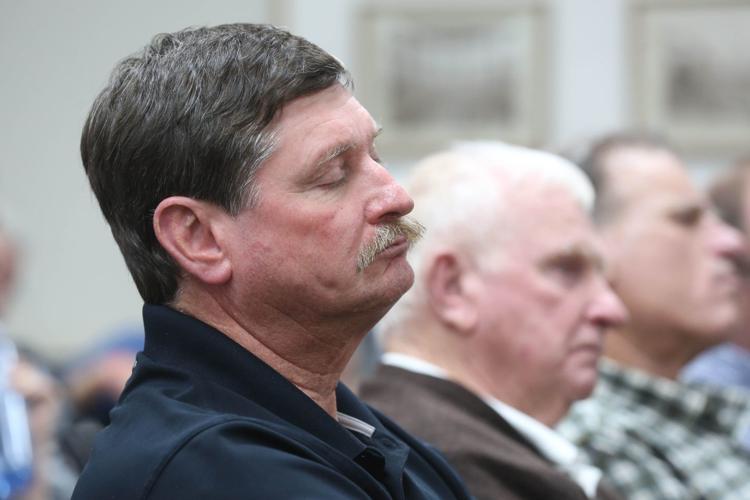 Prestage: 'Kooks and racists'
The Prestage deal was defeated largely because Schickel was concerned about the lack of community support, Lee felt the school district would suffer and Alex Kuhn thought the city was getting short-changed.
But public opposition centered mostly on environmental concerns such as the anticipation of confined animal feeding operations, or CAFOs, throughout the area.
So partisans on all sides of the issue were appalled when Prestage President Ron Prestage, upset with the council vote, was quoted in Brownfield Ag News, an agriculture business magazine, as saying it was apparent "racism is alive and well in Mason City" and made reference to "kooks and racists" in the city.
Many anticipated the plant would require more workers than are available in North Iowa, thereby attracting migrant workers — and families — to the region.
The pressure on the three councilmen continued. The only way the defeated proposal could be reconsidered was if any of the three dissenting councilmen agreed to put it back on the table.
"That's when the real heartache began," said Mark.
Alex: 'Kept it from everyone'
The first sign that something was wrong came on the morning of July 15.
Gary Schmit, Henkel president, called Alex Kuhn's mother, Denise, on her cell phone. Alex had not come to work and had not called in, most unusual for Alex who was well known for his preparedness and perfectionist tendencies. He had been scheduled to take part in a Henkel presentation in Osage that morning.
"Everyone was a little tense," said Mark. "We called authorities to help look for him. Shortly after noon, Sheriff (Rick) Lynch and a deputy came to the farm and told us."
Alex's car was still running when officials found it on the side of the road north of Tosanak Recreation Area, the old Boy Scout camp near Marble Rock.
He was wearing the same clothes he had on Thursday.
He died of a self-inflicted bullet wound from a .22-caliber gun he apparently had taken from his father's gun case.
Mark said Alex had been taking "anti-anxiety pills" and had visited with a counselor in recent years, but he never showed signs of "deep depression."
"We never really saw him act depressed. He kept it from everyone," Mark said. "A lot of things happened in the last couple of years — a divorce, a relationship that broke off, and, of course, Prestage."
Prestage: Invitation-only meeting
The Mason City Chamber of Commerce sponsored an invitation-only meeting on June 2 in which Prestage officials and others were to give presentations to try to bring the issue back for another council vote. But no one from Prestage attended the meeting.
Later in the day, Prestage announced it was no longer interested in Mason City.
All three dissenting council members said they received pressure even after the vote. Alex Kuhn received emails from Bookmeyer, the mayor, expressing his disappointment. The two were good friends and the emails bothered Alex, his father said.
Lee said he didn't receive emails from Bookmeyer or pressure from other public officials but did from the general public. Schickel also felt pressure but denied social media reports that Gov. Branstad had called him a second time to reconsider.
For Alex, it came from all sides.
"A lot was said not publicly, (and) Alex told me it was pretty bad," Mark said. "There has to be some civility in politics."
Mathes, the real estate broker who favored the Prestage deal, circulated a petition seeking signatures from people who wanted the council to reconsider. He occasionally visited Alex's office at Henkel to note another prominent name on his petition.
"To Alex, no one person was more important than another," Mark said. "He resented it."
Groups who supported his position, Mark said, criticized Alex for not standing up soon enough or fighting hard enough.
Alex issued a public statement to explain why he would not bring the issue back to the table.
"I've exhaustively reviewed the agreement and what changes it would take to garner my vote," he said. "It appears we are too far apart at this point, and another proposal would be very difficult for me to support."
That night, the Mason City Council met in regular session. Uncharacteristically, Alex did not attend but participated by telephone.
Alex: 'Tried to please everybody'
Mark Kuhn said Alex's death is so difficult for everyone to understand because of his peppy personality and his perpetual big smile.
"Alex was a very public person. It's hard for people to realize how someone like Alex could take his own life," said Mark. "Why? We just don't know.
"What makes it hard is when people assume this and that. The only thing we noticed recently was that he seemed very tired.
"No one person or thing killed Alex, but Prestage was a major catalyst in all of this. It was a combination of things that came down on him. But if there's one major thing, it has to be Prestage.
"He might have thought he let people down, and I think that was devastating to him. Alex always tried to please everybody, and sometimes you just can't do it."
An autopsy showed no drugs or alcohol in his system.
Alex would have observed his 35th birthday on Tuesday, Dec. 13.