CORRECTION: This story has been changed to reflect the correct address where the engine was parked.
A steady rainfall began moments before the scheduled arrival of Union Pacific's "Big Boy" in Mason City for an overnight stop on Tuesday.
Undeterred by the rain, residents and train enthusiasts lined the rails near the former railroad crossing at Ninth Street Northwest with umbrellas in hand to see the the historic No. 4014 steam locomotive.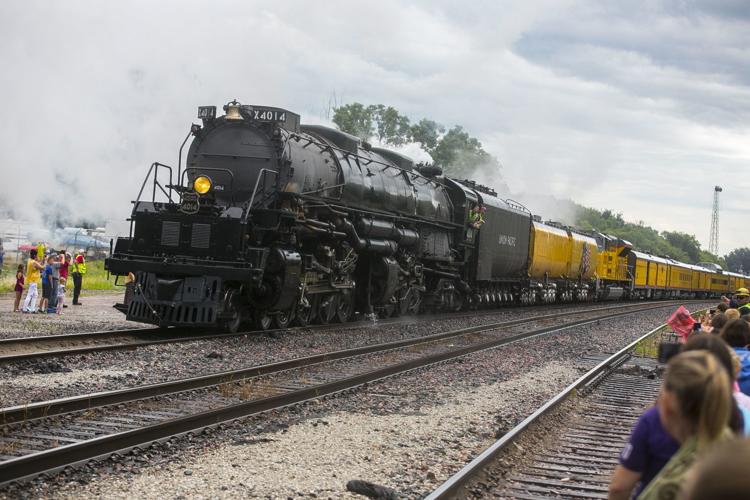 You have free articles remaining.
Just as the sound of the steam whistle on top of the massive engine could be heard from around the bend, the rain let up and people grabbed their cameras and phones. 
As part of the transcontinental railroad's 150th anniversary, "Big Boy," the world's only operational steam locomotive of its kind, underwent a more than two-year restoration by the Union Pacific Steam Team and is now touring the Union Pacific rail system throughout the year.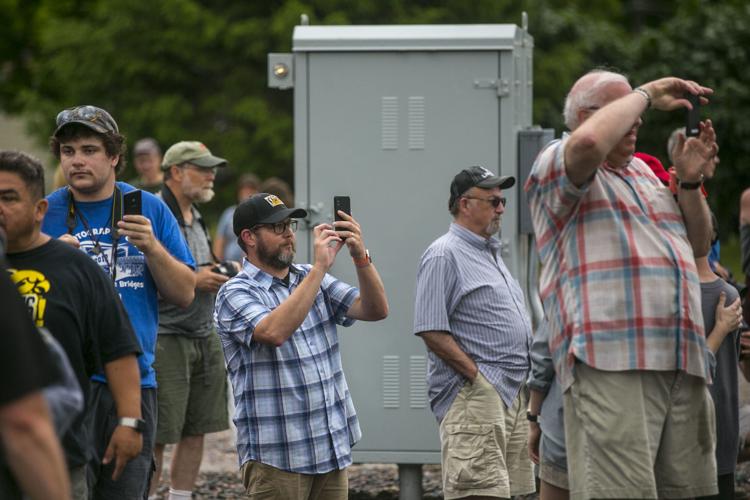 Weighing in at 1.2 million pounds and with a length equivalent to a 13-story building, the "Big Boy" is traversing the Midwest to help celebrate.
"Big Boy" will be on display for the public until 8 a.m. Wednesday when it will depart for Minnesota.