MASON CITY | No other race in Cerro Gordo County attracted as many write-in votes on Election Day as the uncontested county attorney seat. 
Incumbent Carlyle Dalen, who ran unopposed, won his third four-year term with 13,879 votes. Dalen, a Democrat, worked for the county attorney's office for 17 years before being first elected to the position in 2010. 
In December 2017, Dalen faced backlash on local social media pages, with some calling for his resignation, following a plea deal in a Cerro Gordo County sexual assault case involving a toddler.
Tawny Symonds was charged with assault, second-degree sexual abuse and child endangerment after police say used an object to sexually assaulted a 2-year-old girl at her in-home day care in Mason City in December 2016.
The child sustained injuries to her genital area as a result of the assault, her mother said in a victim impact statement at Symond's sentencing. 
Dalen took over the case after an assistant county attorney resigned. Six days later, Symonds submitted an Alford plea to lesser charges, and the other charges were dropped as a result of the plea agreement. 
Symonds was sentenced to probation, given a suspended prison sentence and ordered to pay restitution. She was also ordered to not have contact with minors, but was not required to register as a sex offender. 
Since then, North Iowans have spoken out against plea deals in sexual assault cases across the state, including ones Dalen was not involved in prosecuting. 
One of those cases involved Dean Hilpipre of Alden, who was accused of sexually assaulting his 6-year-old granddaughter in Hardin County. 
Hilpipre spent one day in jail before posting bond after his arrest. In February 2018, Hilpipre was sentenced to five years of probation and given a suspended prison sentence after pleading guilty to a lesser charge. A plea deal dismissed more serious charges. 
His case gained national attention when he claimed a lottery prize while charges were pending. Litigation from the granddaughter's mother that seek the winnings as restitution has not been resolved. 
The second case involves Wasfie Alshara, of Mason City, who police say sexually assaulted two dependent women in Cerro Gordo County while working as their caretaker.
Floyd County Attorney Rachel Ginbey took over prosecuting the case after the Cerro Gordo County Attorney's Office cited a conflict of interest. 
Alshara accepted a plea deal and pleaded guilty to lesser charges. He will be sentenced in January. 
In sexual assault cases, Ginbey told the Globe Gazette plea agreements can guarantee a conviction and reduce re-traumatizing victims, who would have to otherwise testify in court. 
You have free articles remaining.
According to election results, there were 557 write-ins for Cerro Gordo County attorney, the highest number of write-ins for any county race. The write-ins accounted for nearly 4 percent of the vote. 
Gabe Haugland, of Clear Lake, a veteran, attorney and JAG officer in the Iowa National Guard, tallied just over 100 write-in votes, according to results provided by the Cerro Gordo County Auditor's Office. 
Haugland considered running for the office but announced he wouldn't be running in September, according to his campaign's Facebook page. 
Five people wrote "Republican" as a vote. Dalen is a registered Democrat. There were votes for President Donald Trump, Vice President Mike Pence and Congressman Steve King -- none of whom are attorneys. 
Assistant Cerro Gordo county attorneys in the county also received votes, including Nichole Benes, Andrew Olsen and Steve Tynan, with and handful of votes each.
Write-in votes became creative with "anyone but Dalen" and "Enny Won Else."
Both judges up for retention in District 2A — which covers Cerro Gordo, Bremer, Butler, Floyd, Franklin, Hancock, Mitchell, Winnebago and Worth counties — were retained by voters.  
In Iowa, judges are appointed by the governor following nominations by a local committee, and they face regular votes by the public to keep their seats.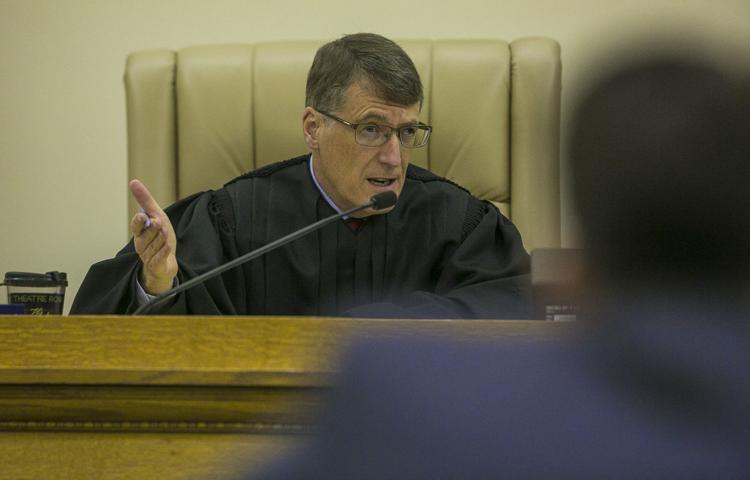 Judge Rustin Davenport was retained with 74 percent "yes" vote and a 26 percent "no" vote. 
Davenport, of Mason City, was appointed to the bench in 2010.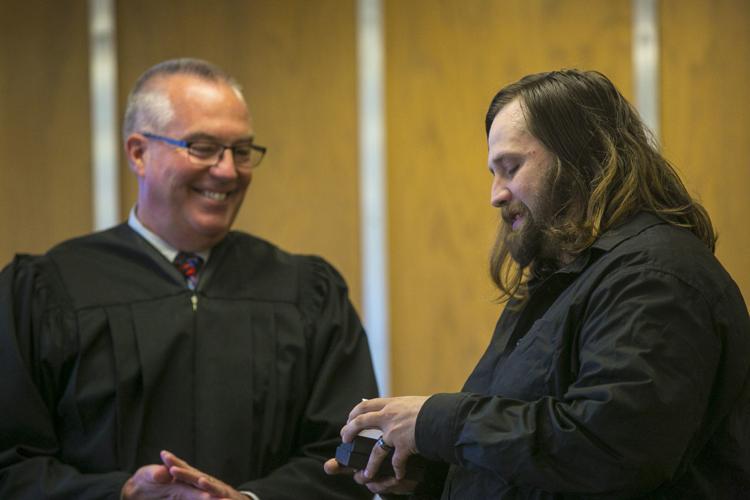 Judge James Drew was also retained with 78 percent "yes" and 22 percent "no" votes. 
Drew, of Hampton, was appointed to the bench in February 1999 and currently serves as assistant chief judge for the district. 
Cerro Gordo County Republican Chairwoman Barbara Hovland called for Davenport's impeachment following his ruling in the Symonds case.
In February, Republican Iowa House Speaker Linda Upmeyer, a key figure in the impeachment process, said she understood people's concerns but wasn't ready to endorse impeachment proceedings against Davenport. 
A judge can be impeached by a majority vote of the Iowa House and conviction upon two-thirds vote of the Iowa Senate or if the Iowa Supreme Court orders it based on recommendation from a special commission on judicial qualifications.