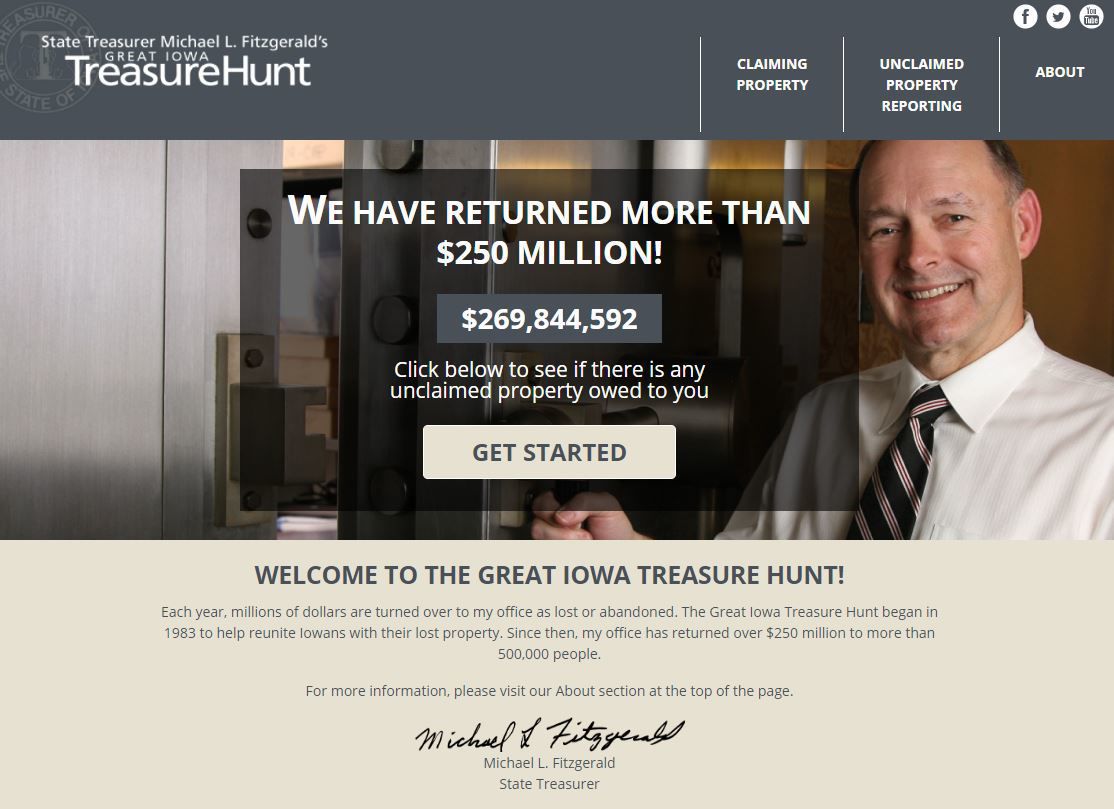 There are few things more surprisingly delightful than finding money you didn't know you had.
Besides finding money under the couch cushions or in the clothes dryer, here's another way you might luck into some green.
Every year, there are millions of dollars turned into the state Treasurer's office as lost or abandoned property in the form of safe deposit box items, dormant financial accounts, unclaimed utility refunds, uncashed checks, and stock certificates and dividends.
The Treasurer's office becomes the holder of these assets until the missing owner can be found. Owners are located through mailings, publications and listings that are displayed at the Iowa State Fair.
You have free articles remaining.
But did you know there's also a website you can go to and input your name to see if you might be the owner of some abandoned money?
There is no time limit to file a claim, and there is no fee assessed once the property or money has been returned the owner.
To date, the Great Iowa Treasure Hunt program has returned over $267 million in unclaimed property to more than 592,000 people since Treasurer Michael L. Fitzgerald created it in 1983.
Be sure to let us know if you strike it rich.