North Central Iowa's best county fair returns to Mason City on Thursday with food, fun and entertainment for all ages.
The North Iowa Fair will take place from Thursday through Sunday at the North Iowa Events Center, 3700 Fourth St. SW, in Mason City.
"We want to invite everyone: come as you are and enjoy the wide-ranging tastes, sights and sounds of four great days in our beautiful county each July," said Jason Baumann, North Iowa Fair Association manager.
There are six fair districts in Iowa. Cerro Gordo County is part of the North Central district comprising 19 counties and their fairs.
"A few years ago the fair wasn't much to see, but things are different now," said Jim Barkema, North Iowa Fair Association president. "Come see what we got."
The four-day event is a culmination of weeks — if not months — of work on behalf of the North Iowa Fair Association Board of Directors, and this year, the 10-member board hopes to bring home another blue ribbon.
Gate admission and parking at the North Iowa Fair are free.
For those looking to attend the North Iowa Fair, here are 10 things you won't want to miss:
The 2019 North Iowa Fair will kick off at 5:30 p.m. Thursday with an opening ceremony in the All Seasons Building. The ceremony, emceed by local disc jockey Joe Malone, features the posting of colors by the North Iowa Youth Center, remarks from Mason City Mayor Bill Schickel and the crowning of the 2019 Miss North Iowa Fair. The Veterans Airlift Command will perform a fair dedication flyover after the ceremony at 6 p.m.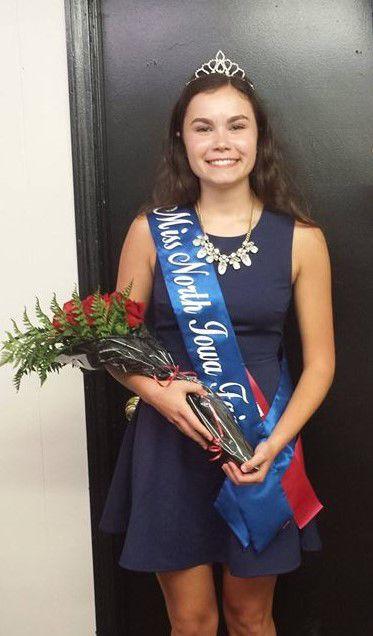 Remember Maddie Poppe, the Clarksville native who won season 16 of American Idol last year? She performed in the Small Stage Music Festival at the North Iowa Fair before she was a star, and this year, the three-day event is stacked with breakthrough entertainment.
Billy Dean, a Grammy Award winner with hits like "Only Here For A Little While" and "We Just Disagree," will open the three-day festival on Thursday evening at the Marion E. Olson Building. Tom Wurth, a Grammy Award-winning country artist, will open the show at 6:30 p.m. Tickets cost $15 and are available at www.northiowaeventscenter.org.
Natascha Myers, a country/Americana singer-songwriter and recording artist in Nashville, will perform at 6:30 p.m. Friday, and The Spacemen, an Iowa-based rock 'n' roll band, will follow at 8 p.m. Friday in the Olson Building.
Anderson Daniels, a Minnesotan country singer-songwriter recording his debut record in Nashville, will play at 8 p.m. Saturday in the Olson Building.
Small Stage Music Festival performances Friday and Saturday evenings are free.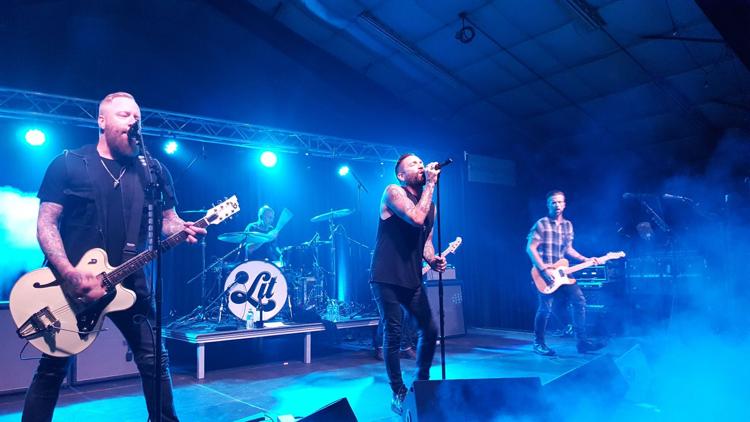 Fireworks, courtesy of J&M Displays, will take place at 9:45 p.m. Thursday, weather permitting. In case of a Thursday rainout, the fireworks will take place at 9:45 p.m. Saturday.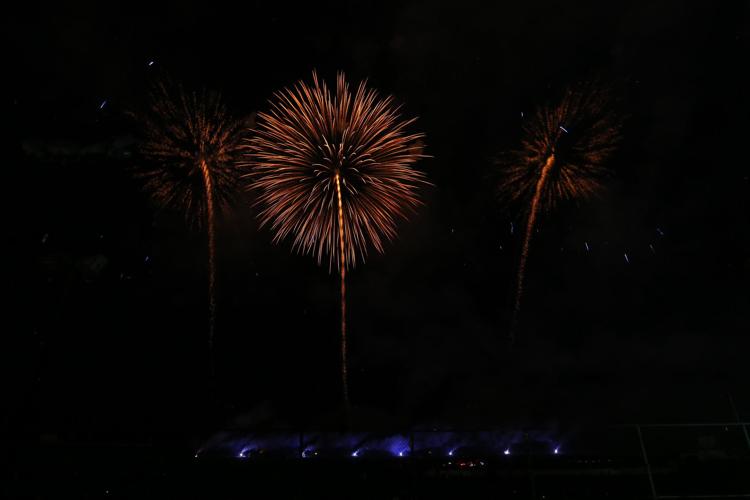 The rally will bring 16 hot air balloons for sponsor flights, including two tethered balloons, and feature breathtaking early morning and evening launches as well as beautiful night glows at dusk. Tethered rides will be offered for $10 at 6 p.m. both days, weather permitting. Attendees will get to meet the pilots and learn about hot air ballooning.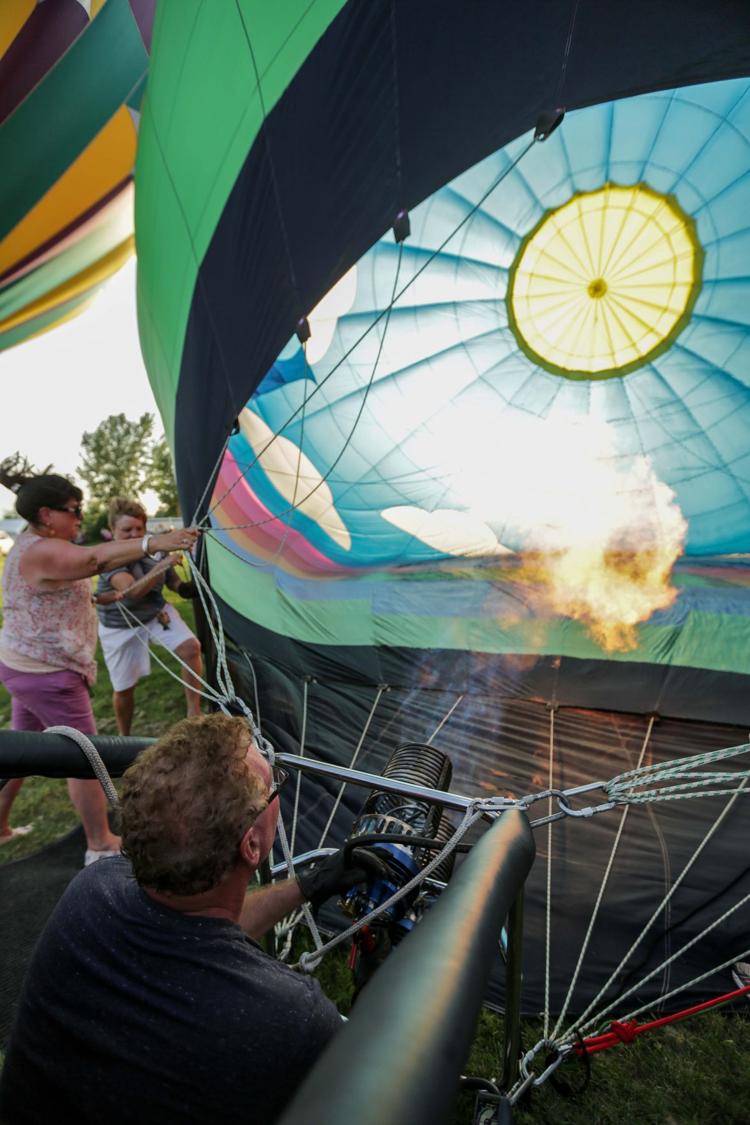 You have free articles remaining.
The Nervless Nocks, descendants of the Swiss circus Nock family, have been thrilling audiences around the world with their daredevil shows since 1954, and they'll offer three free shows each day.
Their stunts will feature sky-high swaypole, where they hand-over-hand climb to the top of an aerial peak and a headfirst free-fall back to the ground; daring spacewheel, where while revolving on an aerial pendulum, the Nocks perform leaps, somersaults, handstands and walk the wheel blindfolded; and the cloud swing; tower of chairs; and more.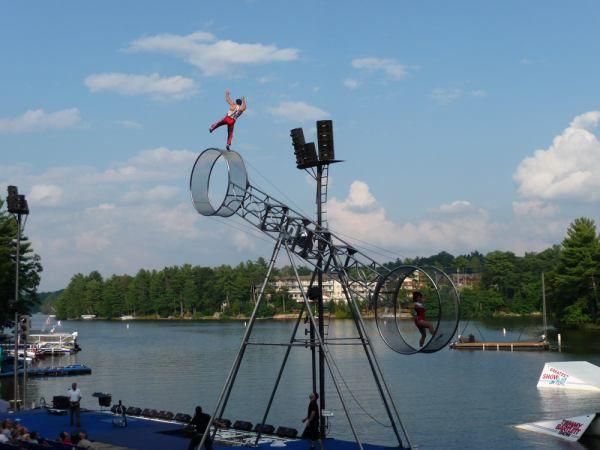 6. Wildlife Wendy's Tropical Birds
"Wildlife" Wendy Horton is a professional animal trainer based in Los Angeles, who's been working with exotic animals for nearly 30 years.
Horton and her six birds will entertain fairgoers with fun and fact with three free shows daily.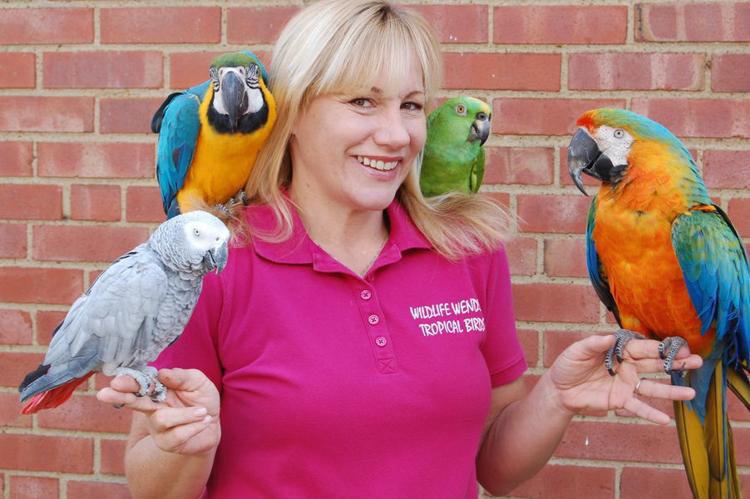 Be sure to visit the All Seasons Building to view the plethora of open exhibit entries, the Kinney 4-H Building for youth projects and the barns.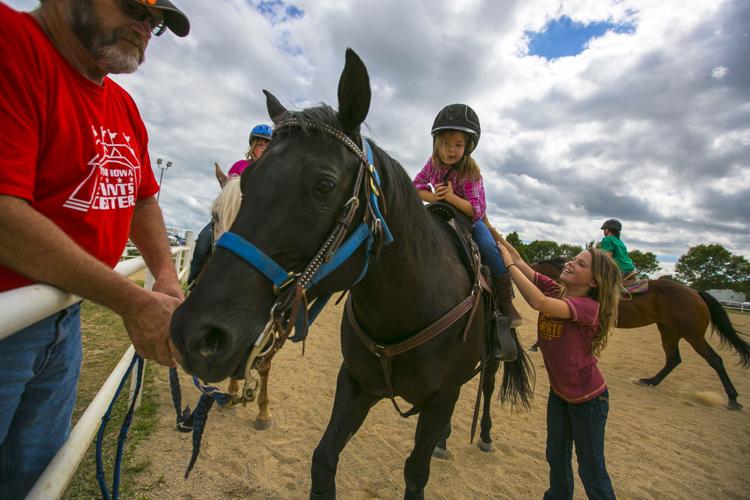 Vendors scheduled to attend the North Iowa Fair are Chamberlain Midway, Sky Kone, Black Dog BBQ, Rob's Mini Donuts, Hy-Vee West in Mason City, M&M Greek Concessions, Here's What's Poppin, Maria's Tacos, The Lunch Wagon and the 4-H Food Stand.
9. Inflatables, carnival rides and a magic show
The North Iowa Youth Center free inflatables will be available from 11:30 a.m.-7:30 p.m. Thursday through Saturday and from 11:30 a.m.-4:30 p.m. Sunday. Socks are required.
Chamberlain Midway will provide eight carnival rides, open from 11 a.m.-10 p.m. Thursday through Saturday and 11 a.m.-5 p.m. Sunday.
Levey the Great, a magician and hypnotist whose been providing family entertainment in North Iowa for more than 15 years, will take the stage at 3 p.m. Thursday and 3:30 p.m. Friday in the All Seasons Building. His family-friendly show is loaded with "fascinating illusions, unbelievable acts of hypnosis, comedic routines and audience participation."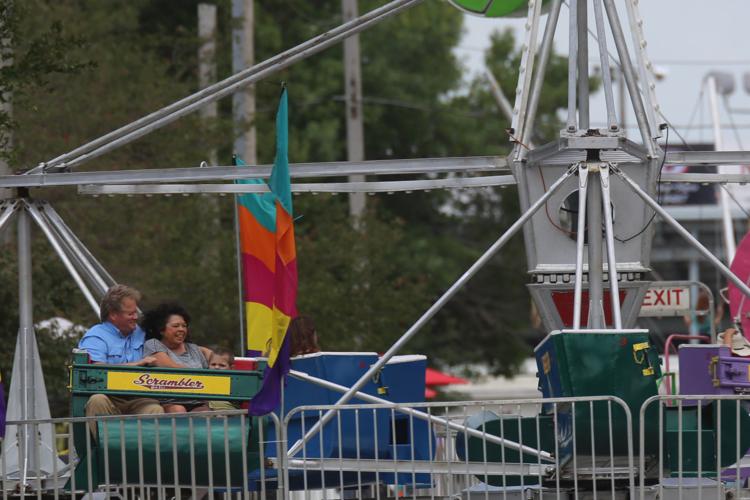 10. Sunday veterans' activities
Chapter 790 of the Vietnam Veterans of America Flapjack fundraiser will begin at 7:30 a.m. Sunday at The Loafing Shed. Food will be served until it's gone.
A brief veterans' ceremony will start at 11:45 a.m. on the Main Drive. The ceremony will feature the singing of the national anthem by Katie Behr, remarks from Larry Paul of the American Legion and Vietnam Veterans of America and the hoisting of 17 U.S. flags to replace North Iowa Events Center's sponsor flags lining the drive for one final day at the fair.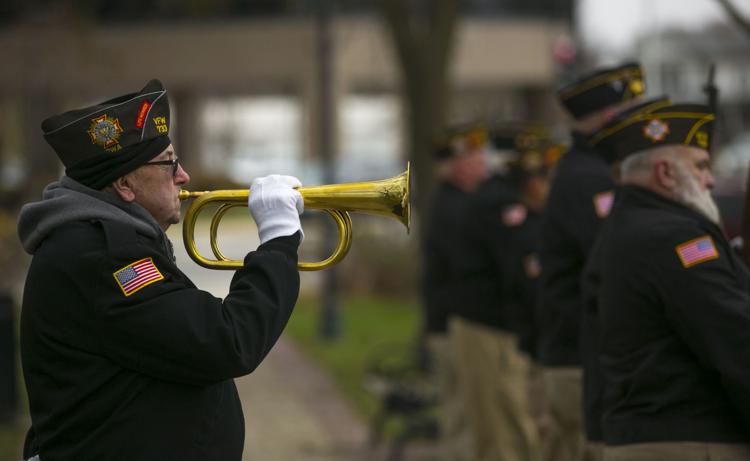 Photos: 2018 Up in Smoke BBQ Bash in Mason City
Bash 1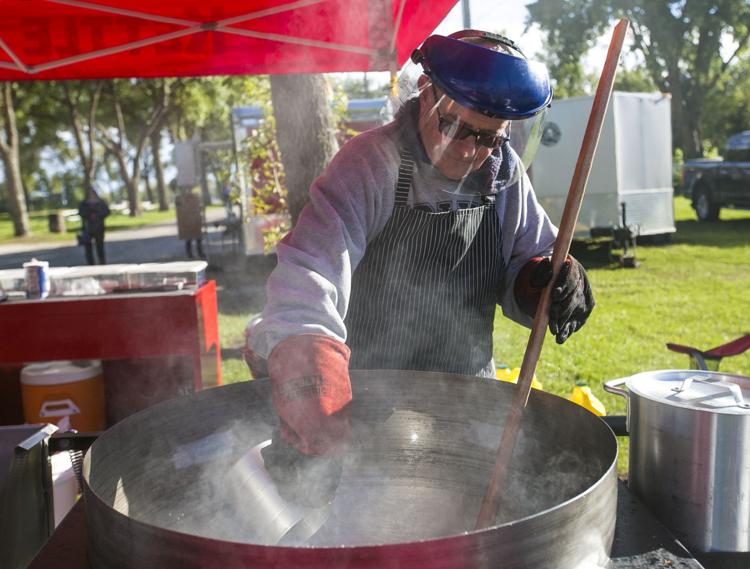 Bash 2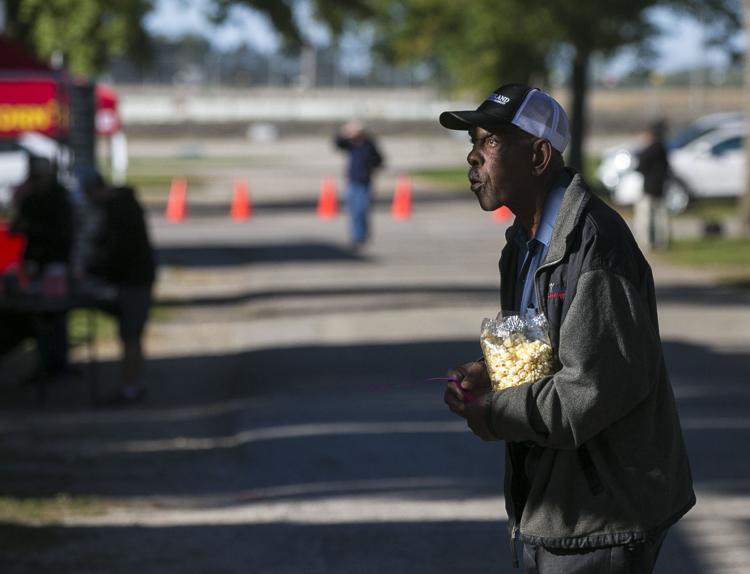 Bash 3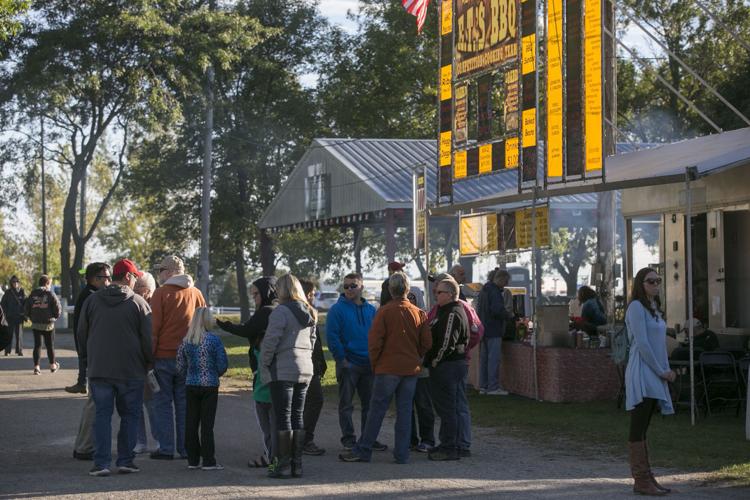 Bash 4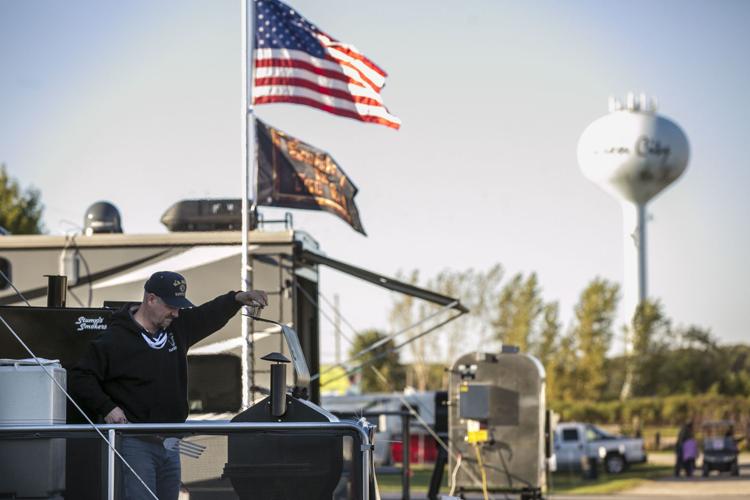 Bash 5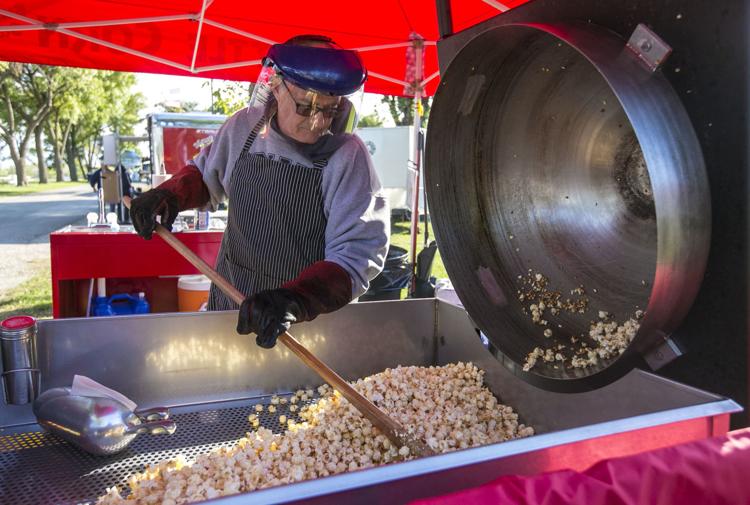 Bash 6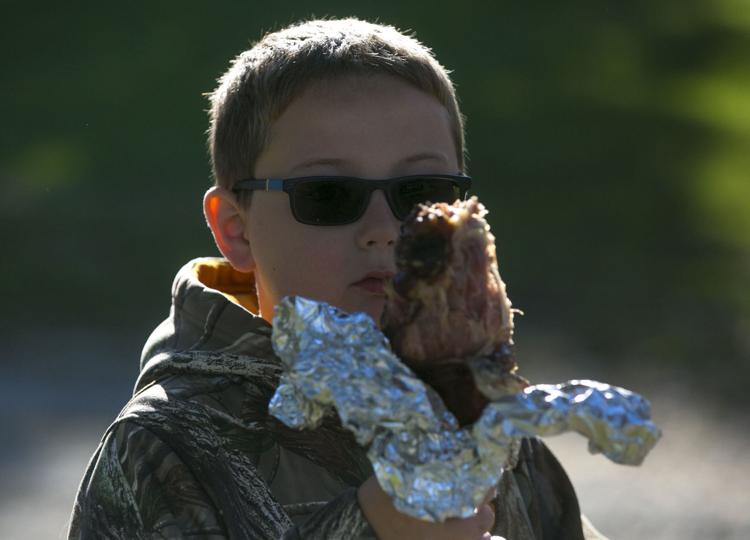 Bash 7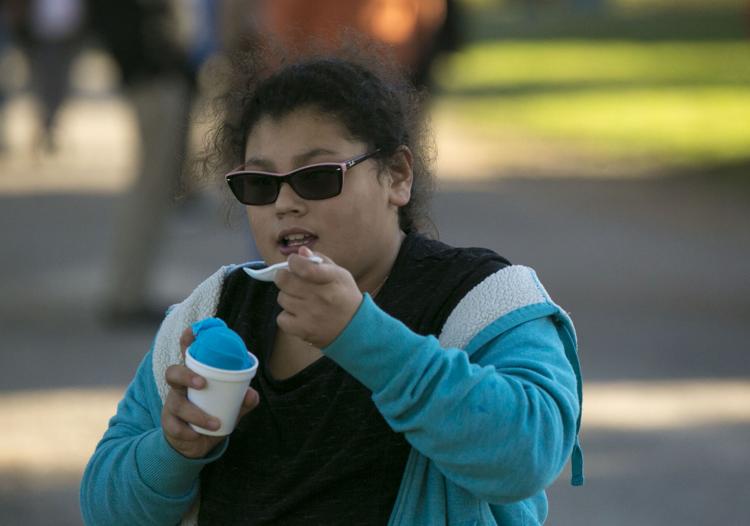 Bash 8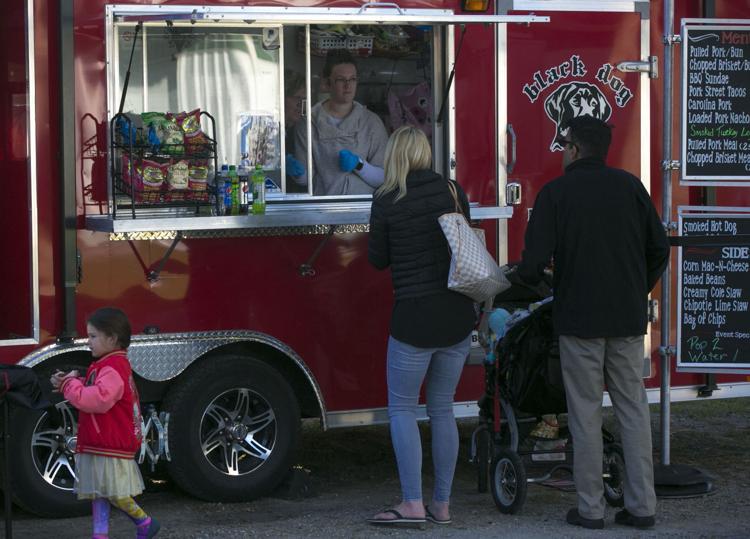 Bash 9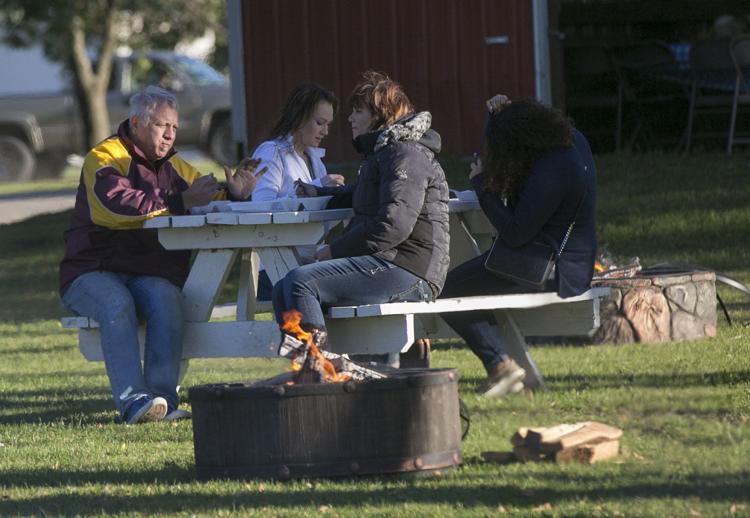 BBQ Bash 2018 (1).jpg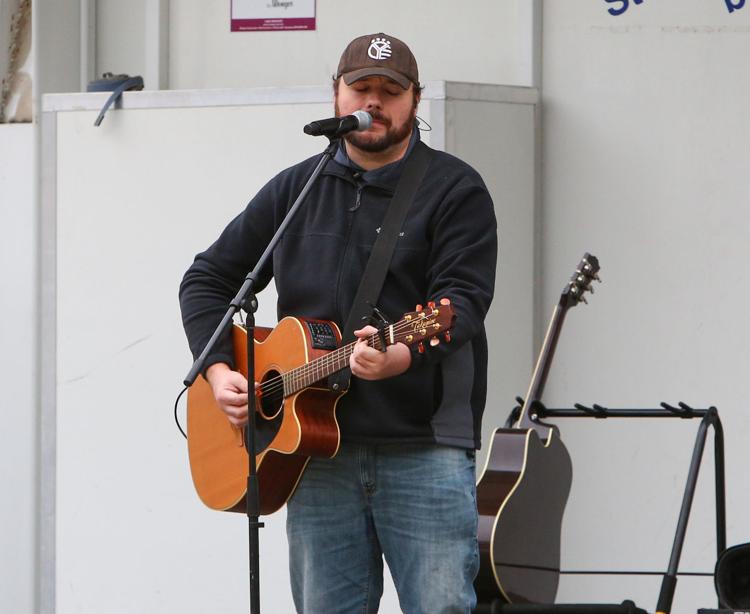 BBQ Bash 2018 (2).jpg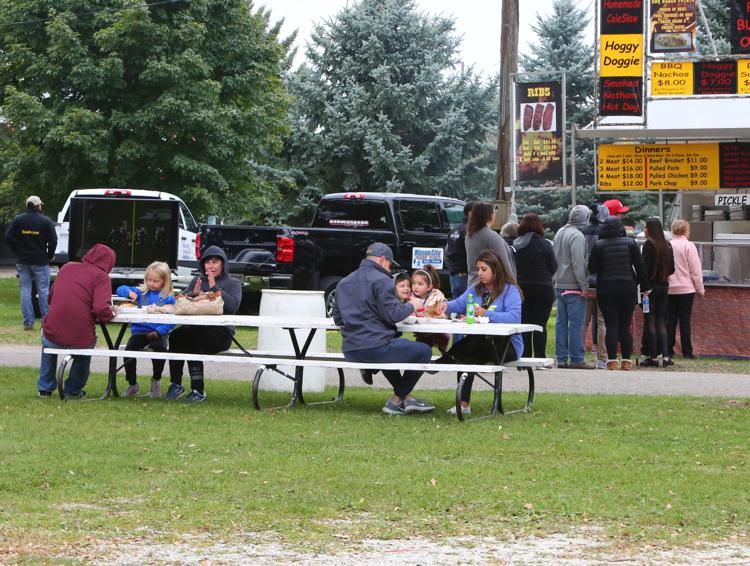 BBQ Bash 2018 (3).jpg
BBQ Bash 2018 (4).jpg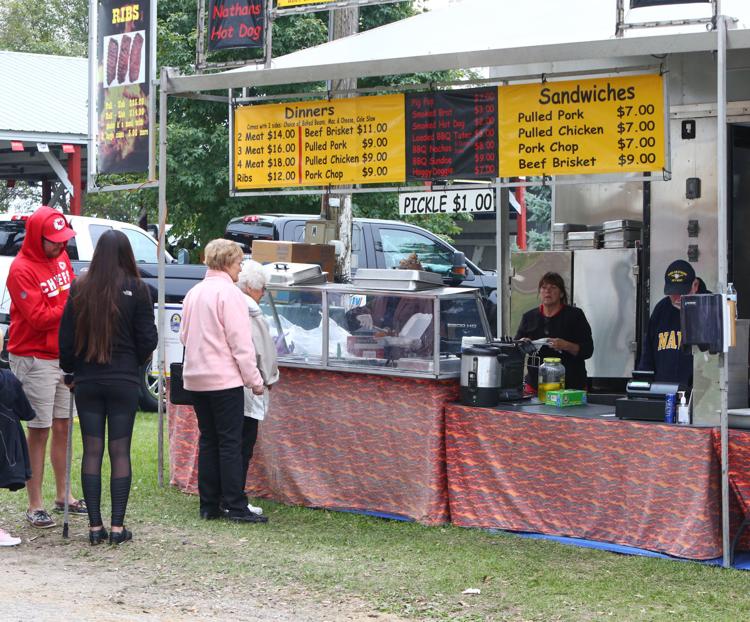 BBQ Bash 2018 (5).jpg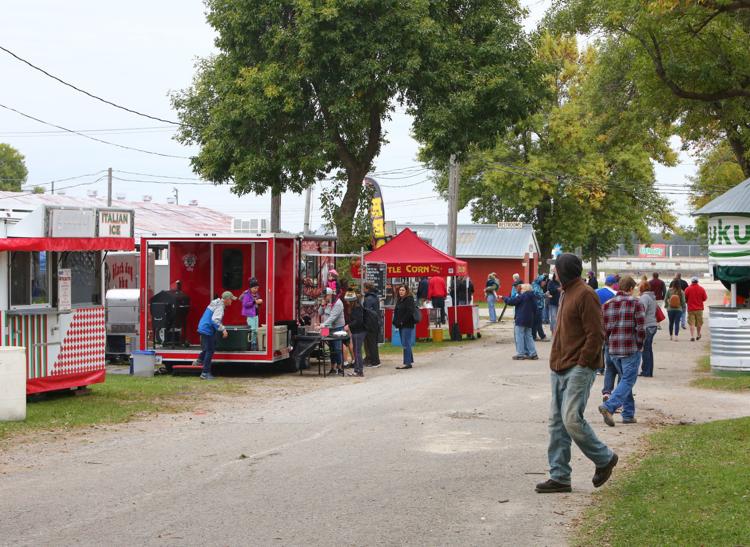 BBQ Bash 2018 (6).jpg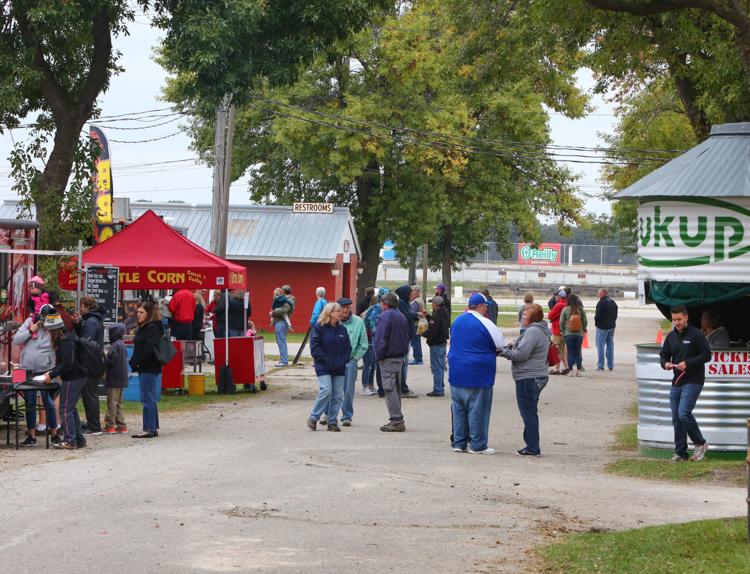 BBQ Bash 2018 (7).jpg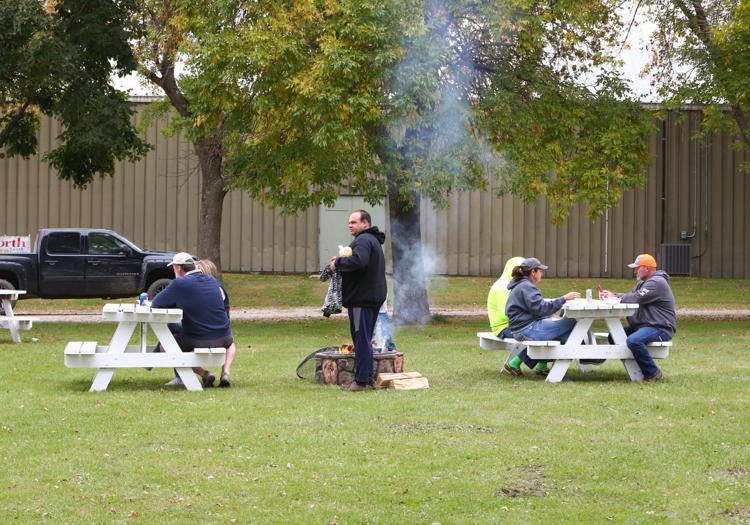 BBQ Bash 2018 (8).jpg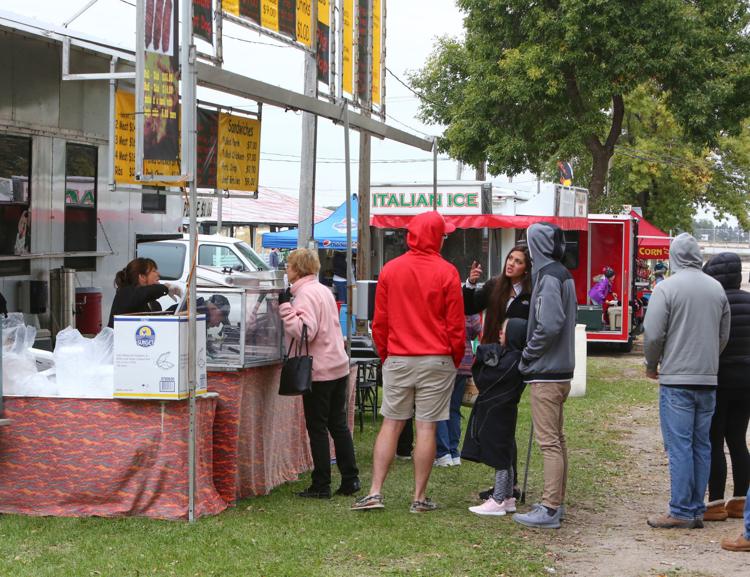 BBQ Bash 2018 (9).jpg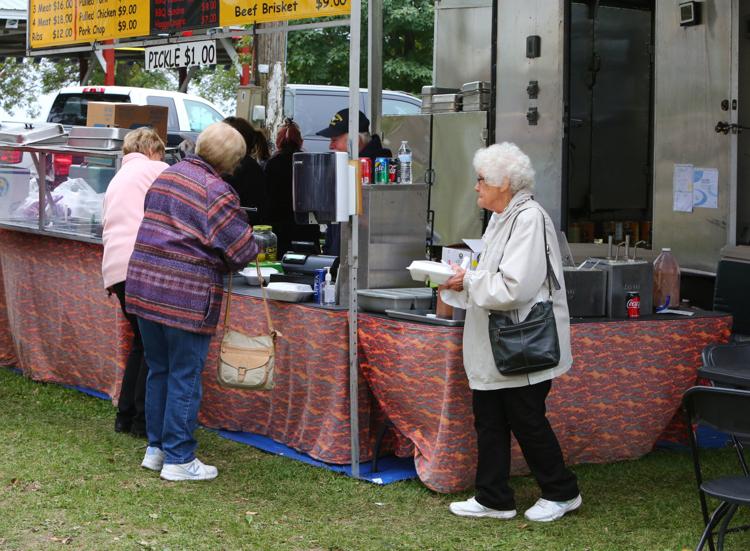 BBQ Bash 2018 (10).jpg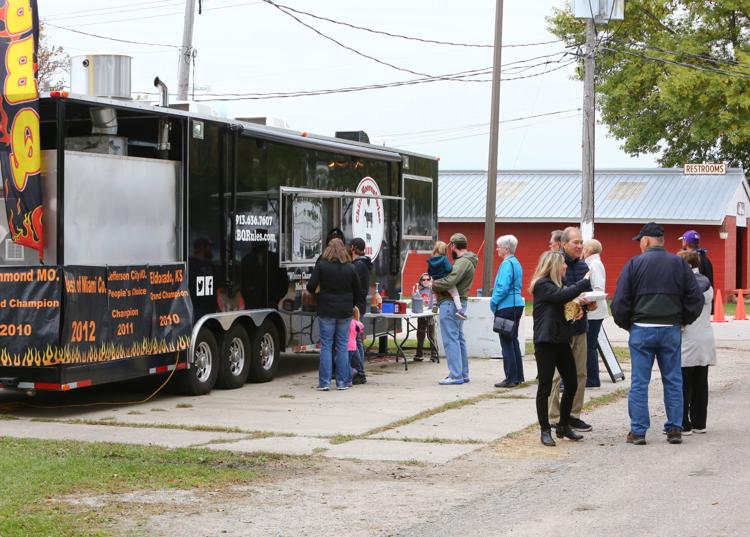 BBQ Bash 2018 (11).jpg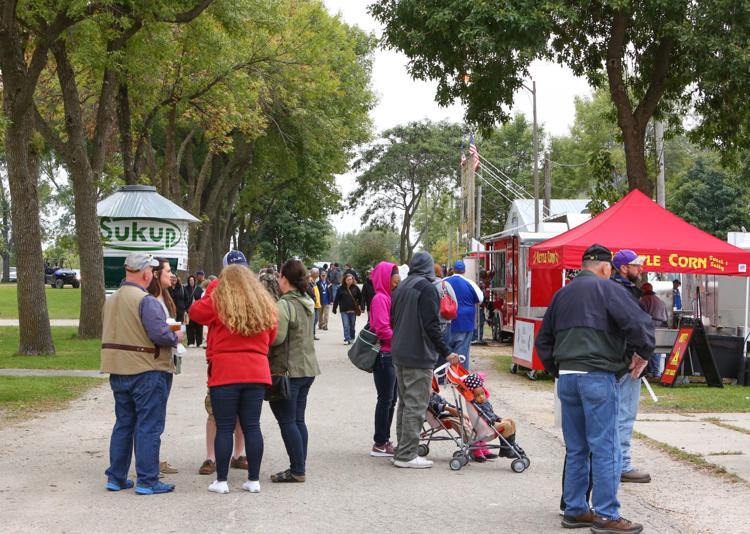 BBQ Bash 2018 (12).jpg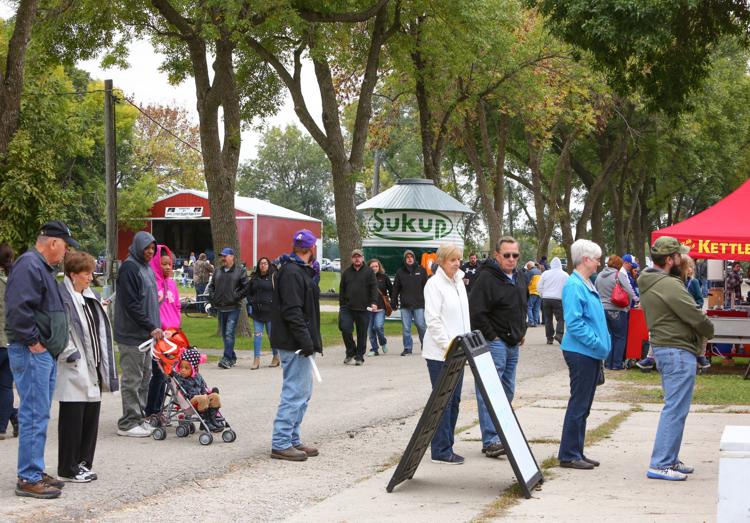 BBQ Bash 2018 (13).jpg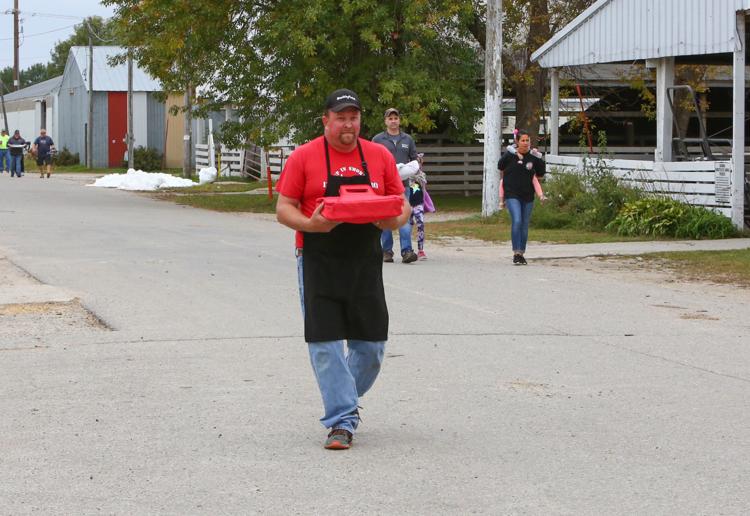 BBQ Bash 2018 (14).jpg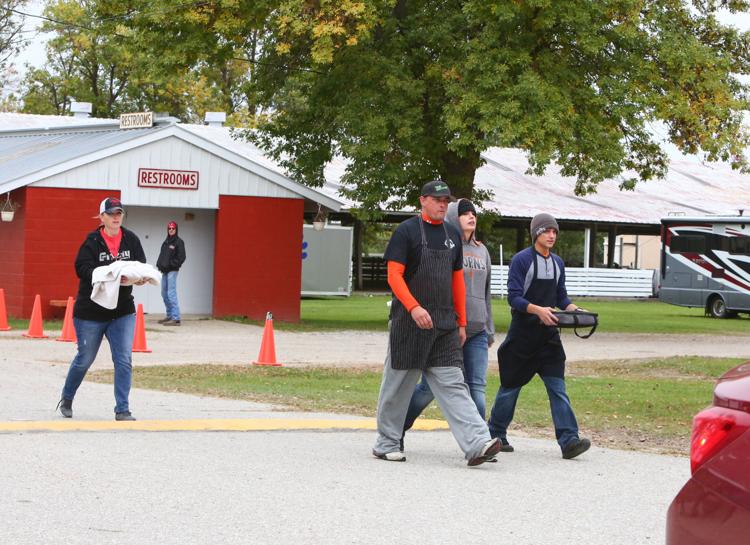 BBQ Bash 2018 (15).jpg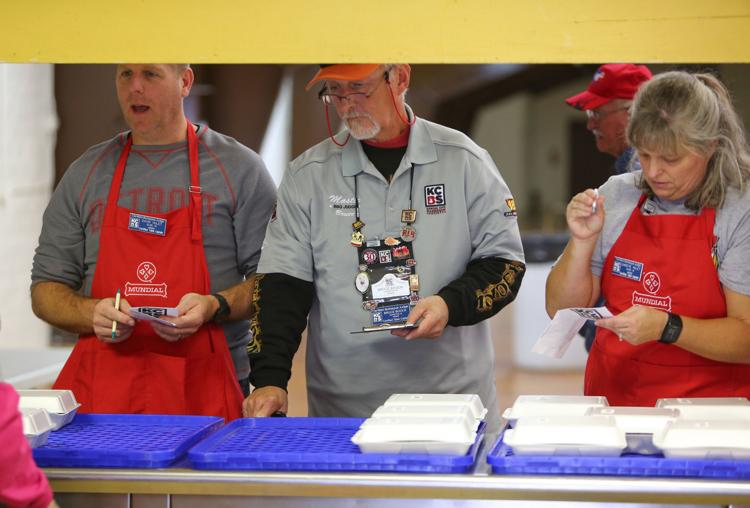 BBQ Bash 2018 (16).jpg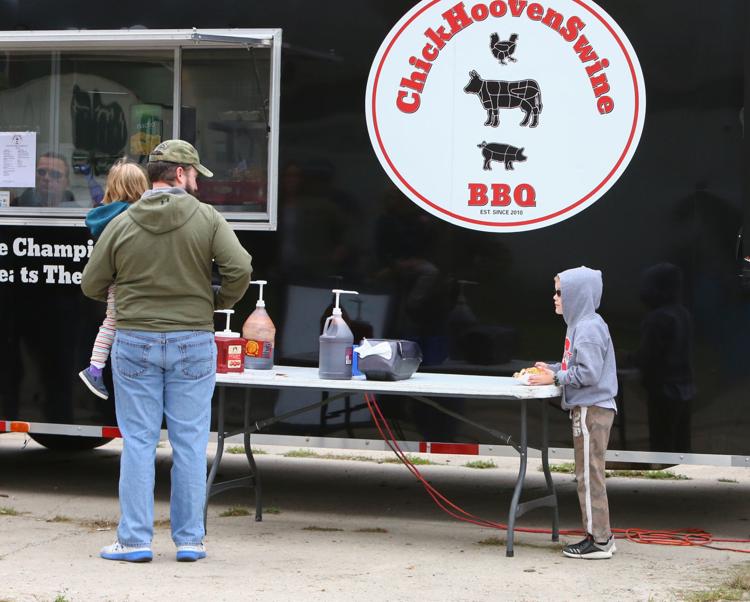 BBQ Bash 2018 (18).jpg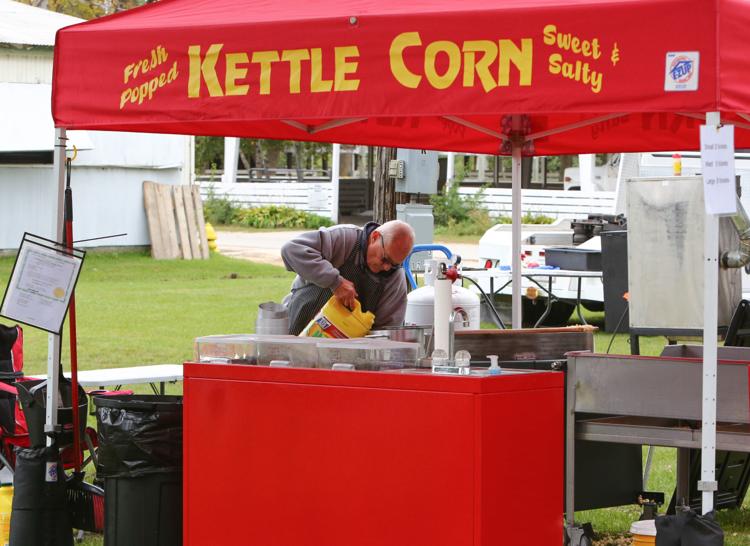 BBQ Bash 2018 (20).jpg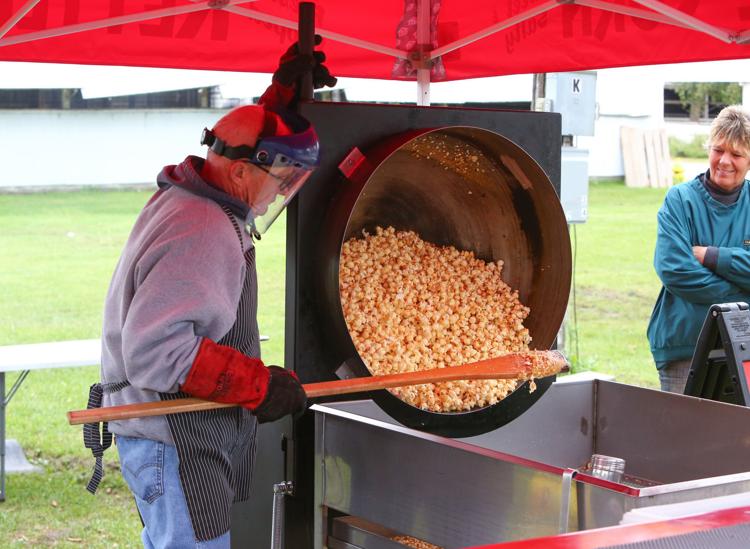 BBQ Bash 2018 (21).jpg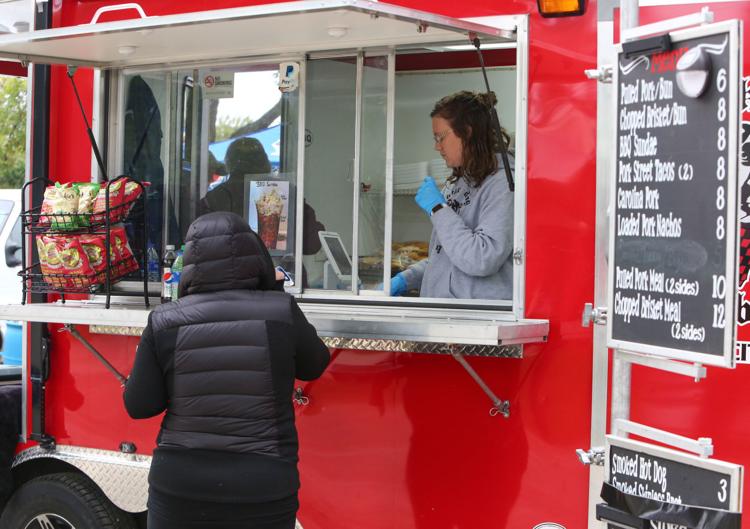 BBQ Bash 2018 (22).jpg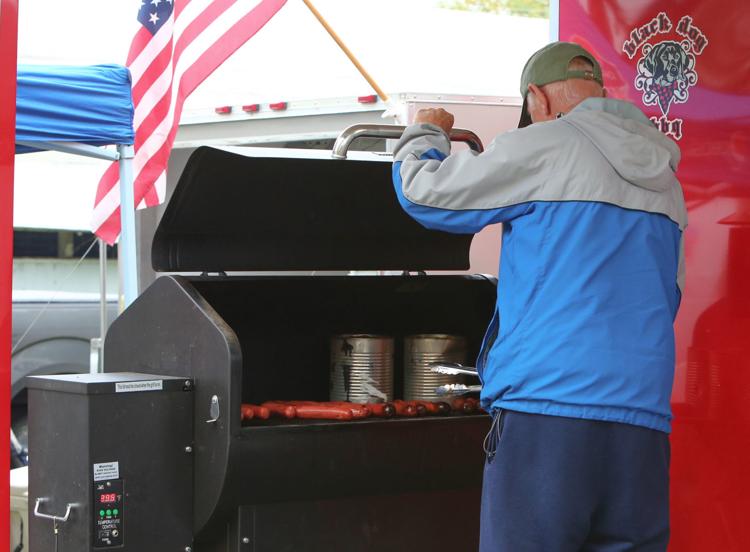 BBQ Bash 2018 (23).jpg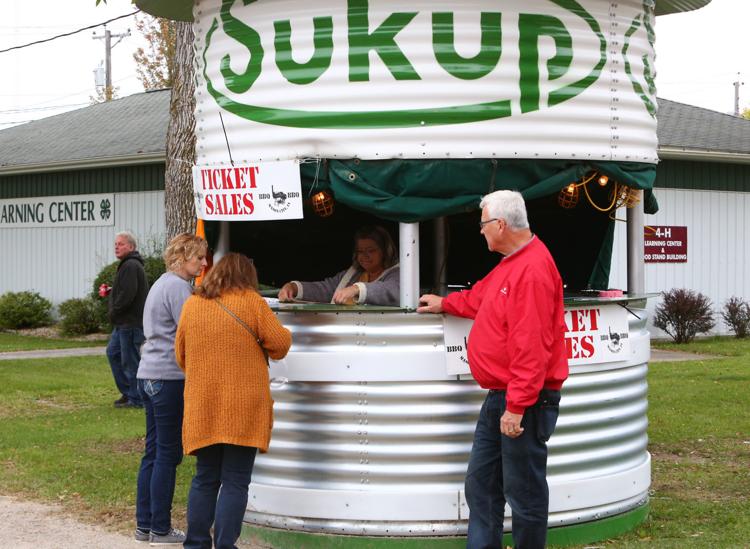 BBQ Bash 2018 (24).jpg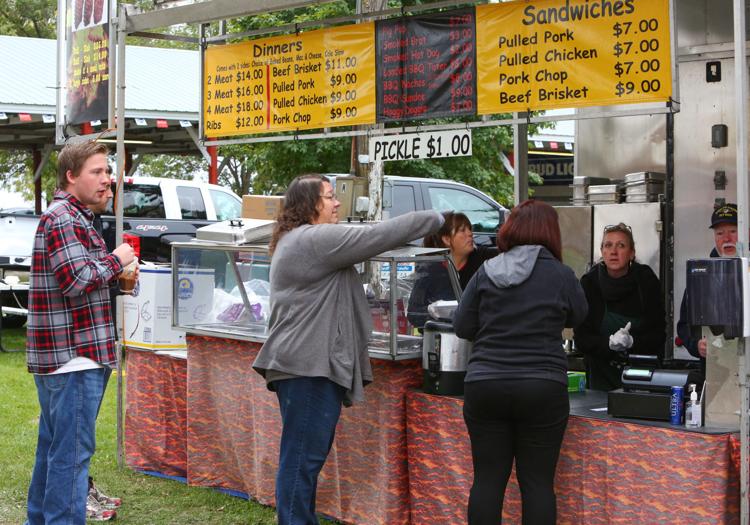 BBQ Bash 2018 (25).jpg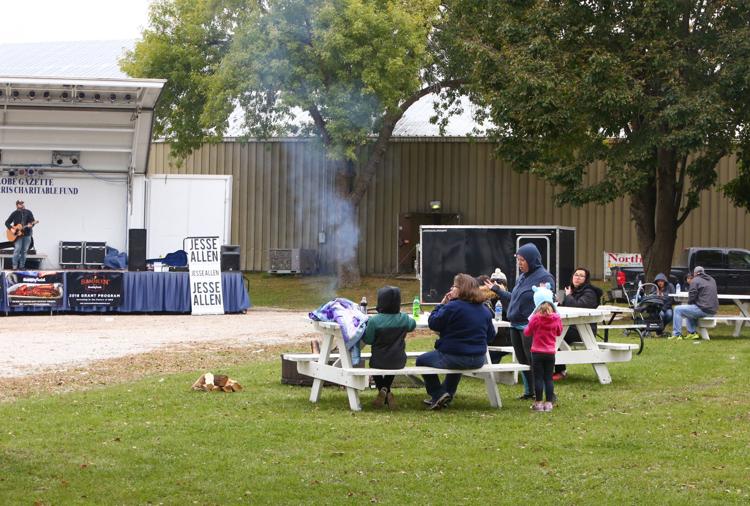 BBQ Bash 2018 (26).jpg
BBQ Bash 2018 (27).jpg