Three North Iowa women have big dreams for one of Clear Lake's best kept secrets.
A wedding venue, an Airbnb, live entertainment and expanded hours with more offerings were some of the ideas Amanda Eden, her mother Beth Zadow and her aunt Karla Gardner threw around Tuesday afternoon as they sat outside at The Courtyard, formerly The Ladybug Café, at 1714 Seventh Ave. N. in Clear Lake.
"We have now goals, one-year goals, five-year goals, 10-year goals of keeping up the great food and adding new adventures," Zadow said.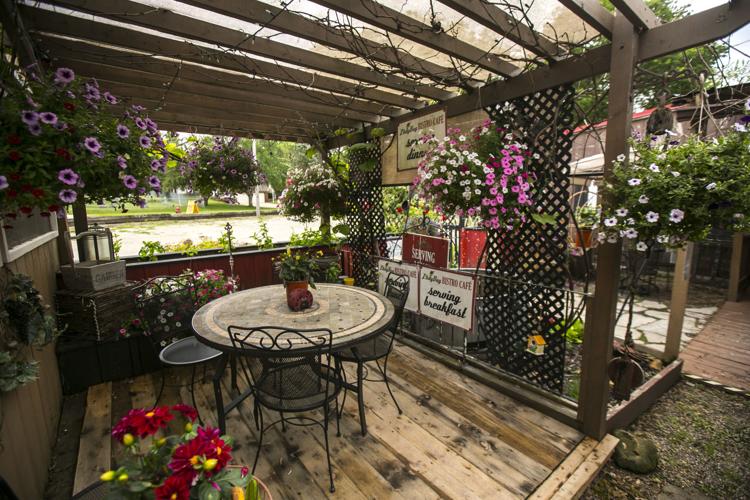 The women and Zadow's husband, Mitch, took over the restaurant, greenhouse and spa on Saturday — nearly a month after visiting the property and learning owners Wendy and Scott Ruby had listed it for sale.
The Rubys purchased the one-acre property in 2012, according to county property records, and housed an assortment of businesses focused on creating a holistic experience to empower people to live healthier, longer and more joyful lives.
"We laugh and say it's one of the best kept secrets in Clear Lake because there are so many people here that have not heard of the bistro or been out here to eat or anything," said Gardner, of Mason City. "We really want to get that out there."
But The Ladybug Café was no secret to Eden, Gardner and Zadow.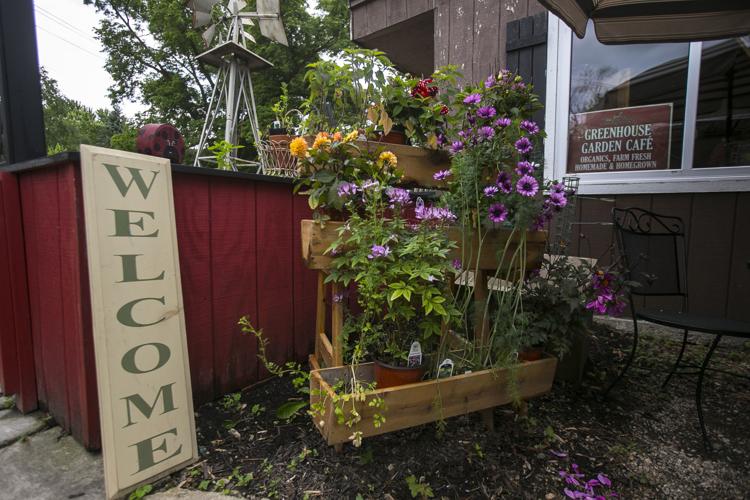 Eden said she and her mother visited the property last month to consider it as a venue for her younger sister's September wedding and learned it was for sale.
An idea turned into a conversation and a conversation turned into action.
"I've always wanted to do something like this," said Eden, who has two daughters, Brylee and Berkley.
The women said they were attracted to the property because of its unique potential and it offering them the opportunity to do more of what they enjoy, like cook, bake, spend time with family and meet new people.
Eden, Gardner and Zadow plan on building upon the business the Rubys established with the farm-to-fork meals, greenhouse, spa and nearly 20 local vendors.
"We're here to keep it going and maximize its potential," Eden said.
The Courtyard's menu features fresh, made-from-scratch entrees, sides, salads and desserts dependent on ingredients provided to them by the Amish, farmers and other vendors.
You have free articles remaining.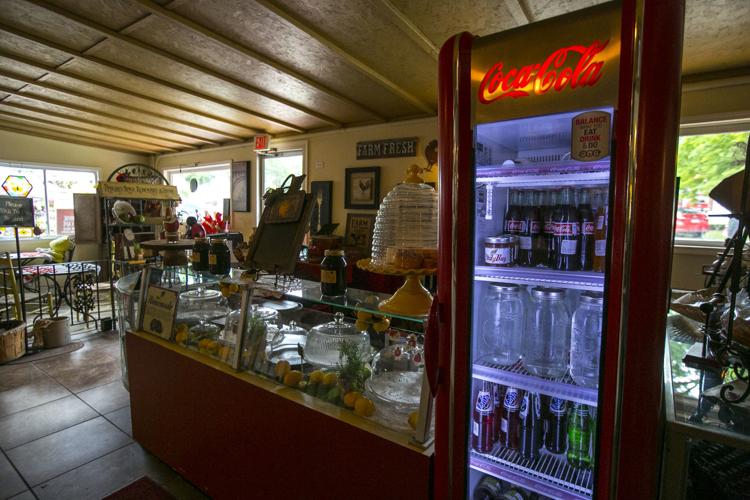 Tuesday's menu comprised of chicken salad on a fresh-baked croissant, ultimate chicken salad on a fresh-baked croissant, chicken tacos or cheesy sausage and hash brown casserole for entrees; cucumber and snap pea dill salad, Amish macaroni pasta salad, berry fruit bisque, BLT dip with pita chips or chips and salsa for sides; and an abundance of dessert options.
Each person selects one entrée, side, salad and dessert in either a king- or queen-sized portion to enjoy on eclectic décor at intimate indoor or outdoor seating.
"It's more of an experience with food versus going to an everyday restaurant and sitting down," Eden said.
There will also be daily alcoholic and non-alcoholic drink specials featuring fresh ingredients as well as additional beer and wine options.
Zadow said they hope to begin offering wood-fire pizzas for dinner and live entertainment in the near future.
The greenhouse, which is stocked with Amish-grown flowers and garden produce, will remain open, and The Courtyard will remain an outlet for local vendors to sell their products.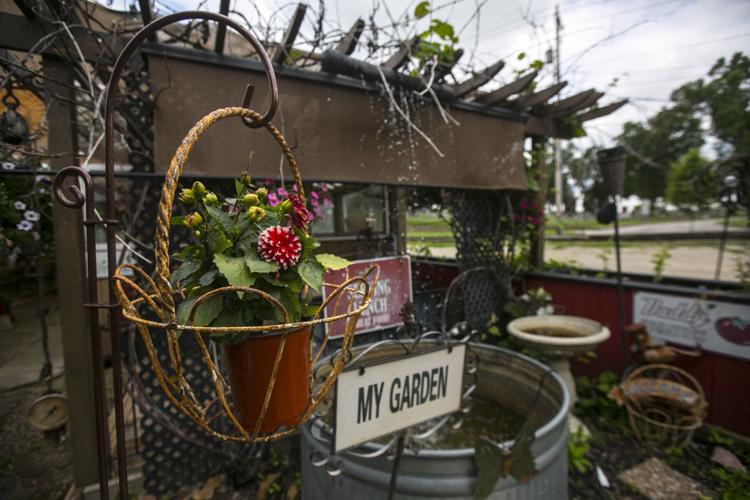 But there will likely be visible indoor and outdoor changes within The Courtyard before the fall.
"Our imaginations haven't stopped since we bought it," Gardner said. "There will always be something new and exciting to check out."
The Courtyard will serve lunch from 11 a.m. to 2 p.m. Tuesday through Saturday with hopes of expanding morning and evening hours in the coming months. Walk-ins and reservations are welcome.
For more information about The Courtyard, call 641-357-4401 or visit its Facebook page.
North Iowa Nine: What's happening in North Iowa (with photos)
North Iowa Farmers Market open Friday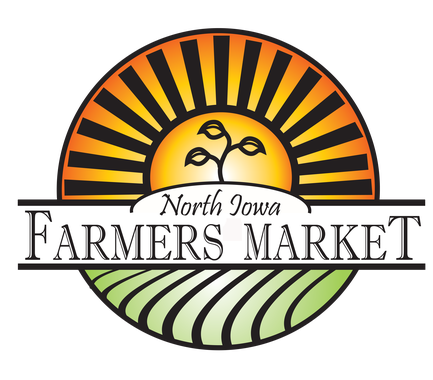 North Iowa Farmers Market continues this Friday in the city parking lot, located at the corner of First Street Northeast and North Delaware Avenue in Mason City.
Boasting a wide variety of growers, bakers, and artisans from the area, visitors will find a large selection of fresh fruits and vegetables, eggs, homemade baked goods, locally farmed honey, desserts, homemade jellies and jams, and hand crafted soaps and candles at the biweekly event.
All vendors accept cash, but many are equipped with card readers, and a number of them accept WIC as well.
The summer season runs every Tuesday and Friday, May 21-Oct. 29. For details, or vendor registration information, visit www.northiowafarmersmarket.com.
What a Globe Gazette News+ membership can do for you:
A deeper examination of local issues than you'll find anywhere else.
Two products in one – not everything that's in the print edition of the Globe Gazette is on our website, and not everything on our website is in the print edition.
Access to newspapers.com archives dating back two years.
The ability to carry your local news with you and receive alerts instantly as news unfolds.
Advertising that frequently gets you deals you won't find anywhere else.
Mason City's Friday Night Live returns to downtown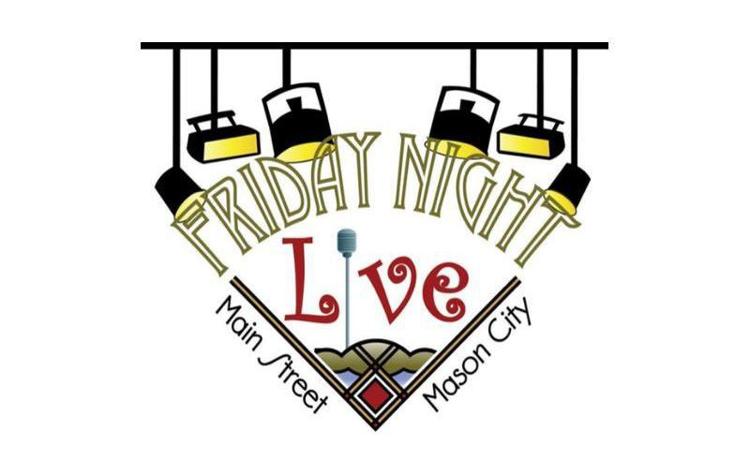 Friday Night Live will take place in Mason City's Central Park, Friday, June 14.
Activities will get underway at 6 p.m., with free amusements for kids, a classic car show, and popular food and beverage vendors.
1950s-variety favorites The Holy Rocka Rollaz return to Iowa and take the stage at 7 p.m. for a free concert in the park.
Visitors of the scenic downtown area can also tour some of the nearby, recently updated pieces of the "River City Sculptures on Parade" exhibit, and take advantage of casual and fine dining options on the North Federal Plaza.
The next Friday Night Live event is July 26, featuring a concert by Thistle and Lace.
Central Park is located at the intersection of East State Street and North Delaware Avenue, with ample public parking within walking distance. Lawn chairs and blankets are welcome in the park.
Hanlontown celebrates summer solstice with annual Sundown Day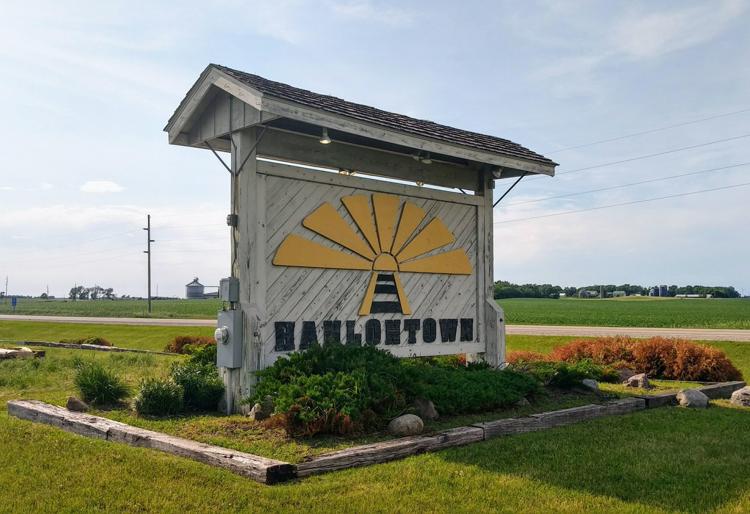 Hanlontown is hosting its annual Sundown Day, Saturday, June 22.
The day-long event kicks off at 10:15 a.m. with a Kiddie Parade, followed by a full parade at 10:30 a.m.
Other activities include, lunch in the park, car show, carousel and dancing horses, waterslide, mechanical bull, bingo, food truck and a DJ.
The tradition, which attracts visitors from across North Iowa, got its start in 1980 as a celebration of the summer solstice, when the sun appears to set directly between the rails of the Union Pacific tracks which run through town.
Thursdays on Main continues in downtown Clear Lake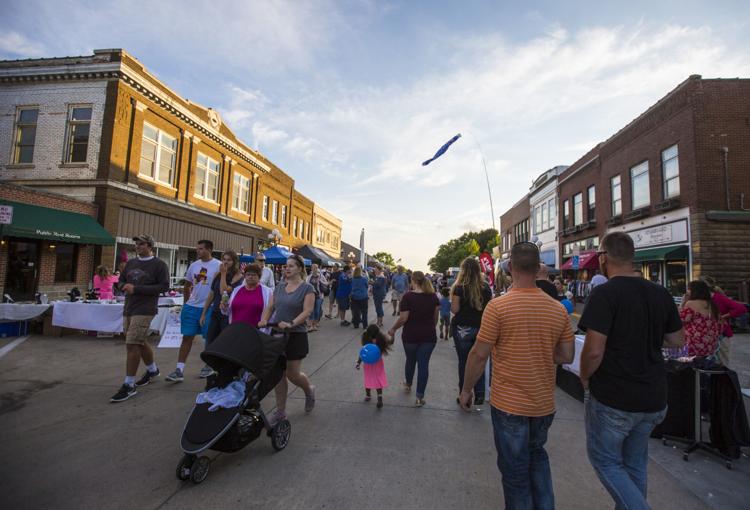 Clear Lake's Thursdays on Main event will kick off at 6 p.m. on Main Street.
Visitors will find extended retail hours, a vendor street market, live music and special entertainment stages, a classic car show, kiddie amusements, and movies in the park.
This week's performances include special entertainment on the 300 block, at 6:30 p.m., by OTH Band, and live music on the 400 block, at 7 p.m., by the Kurt Allen Band
Next week's event will feature live music by The Mockingbirds.
Mason City Senior Citizens Center holds fundraiser fiesta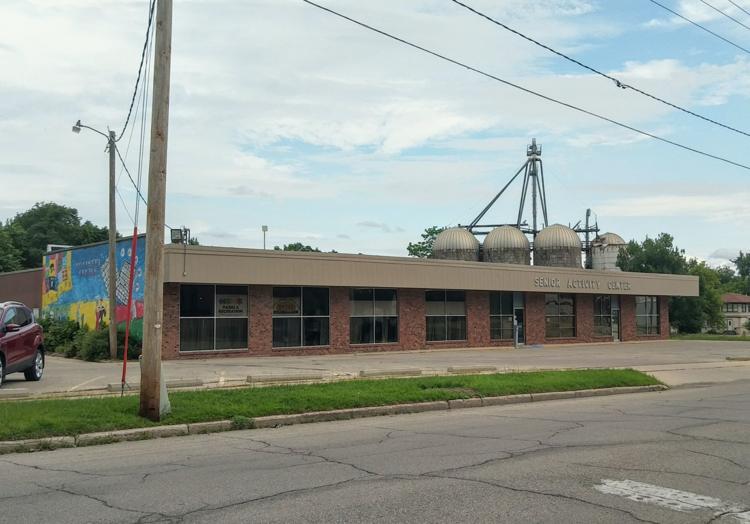 The Senior Citizens Center will hold a Fiesta Time fundraiser, 11 a.m.-2 p.m. Saturday, June 22. 
The event will feature a bean bag toss and various games for kids, a silent auction, and a quilt and afghan raffle. A pinata break will be held at 1 p.m.
Walking tacos and a beverage will be served for $5, along with a dessert of pie and ice cream for $3.
Proceeds will benefit the Senior Citizens Center. The center is located at 326 Fourth St. NE, Mason City. Call 641-423-1502 for more details.
Clear Lake Farmers Market open Saturday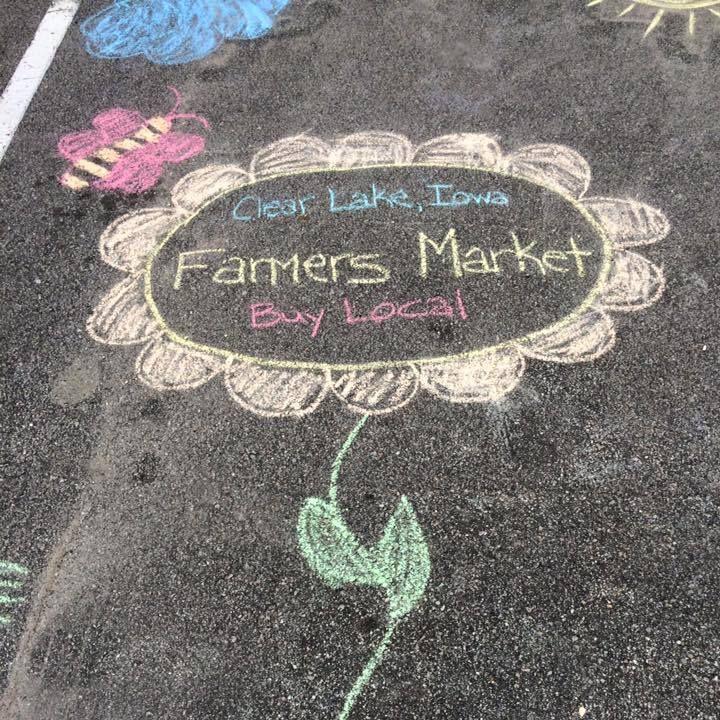 Clear Lake Farmers Market will be open 9 a.m.-noon, Saturday, June 22 in the Surf Ballroom parking lot, located at 460 N Shore Drive, Clear Lake.
The market hosts a large number of area vendors. Shoppers can purchase fruits, vegetables, eggs, beef, baked goods, desserts, homemade soaps and candles, Iowa-cultivated maple syrup, art, textiles, and jewelry. There is also a weekly Kid's Activity Table.
All vendors accept cash, but some accept cards, WIC, and senior FMNP, as well.
Wildcard to perform at Charles City's Party in the Park
Party in the Park will be held in Charles City, 5-9 p.m. Friday, June 21 at Central Park.
The party's theme is "Country Night," and will feature food and beverage vendors, activities for kids, and live music from Iowa natives Wildcard.
Central Park is located on the 300 block of Main Street in Charles City. Visitors are encouraged to bring a lawn chair or blanket for sitting. Admission is free.
Moonlight Movies at East Park Bandshell provides unique entertainment experience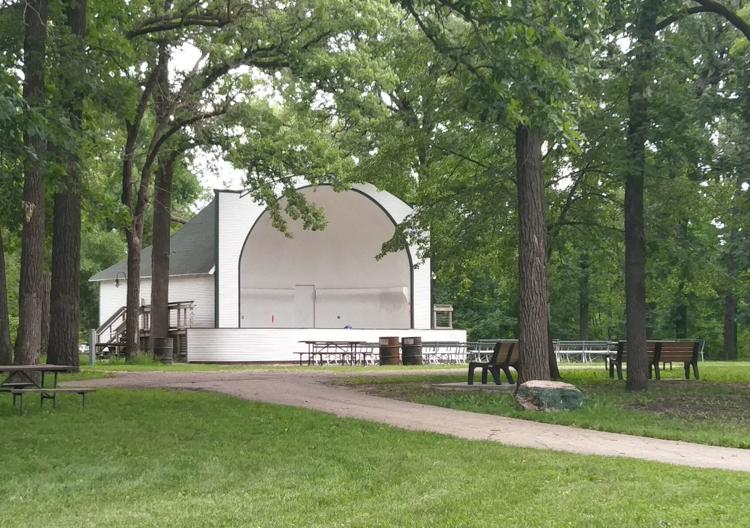 Moonlight Movies at East Park Bandshell is presenting the DC Comics blockbuster "Aquaman" at dusk Saturday, June 22.
During the summer months, dusk typically falls near 8:30 p.m., but many viewers come early to find a seat, socialize, and enjoy activities in the park.
The all-volunteer event takes place throughout the summer, with each show sponsored by an area business. Family-friendly movies are projected on the walls of the historic bandshell, near the south entrance points of Mason City's East Park. 
Bring a lawn chair, insect repellent, a cooler with snacks and soft drinks, and a plastic bag to take trash out of the park. Admission is free.
Dressage Horse Show returns to North Iowa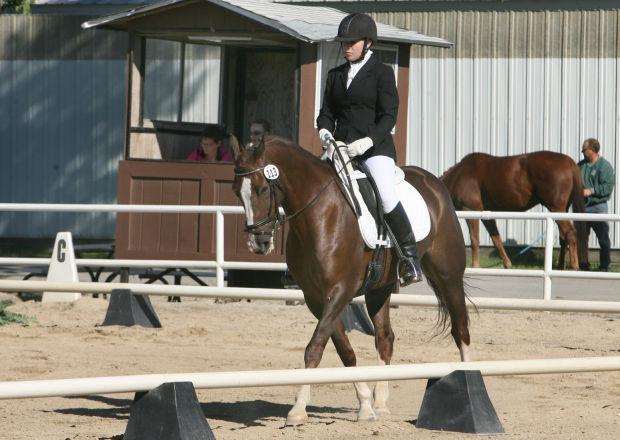 The North Iowa Events Center will host the MidStates Horse Shows Dressage Show this weekend.
Talented horse and rider teams perform intricate patterns and difficult moves. The riders, dressed in white breeches and dark coats, follow instructions from a test reader, who asks them to have the horses perform various movements such as walk, trot and canter. Each movement is judged on a scale of 1 to 10.
The show runs 10:30 a.m.-5:30 p.m., Saturday, June 22, and 10 a.m.–5 p.m, Sunday, June 23, as part of its summer season. The North Iowa Events Center is located at 3700 Fourth St. SW, Mason City.