MASON CITY | Southbridge Mall's owner said Wednesday the reason he hasn't started paying more than $200,000 in back taxes is because the building and business is failing.
The $200,000 dates to the September 2016 purchase of the facility, a key piece in the city's $38 million downtown project that recently received almost $10 million in state funding.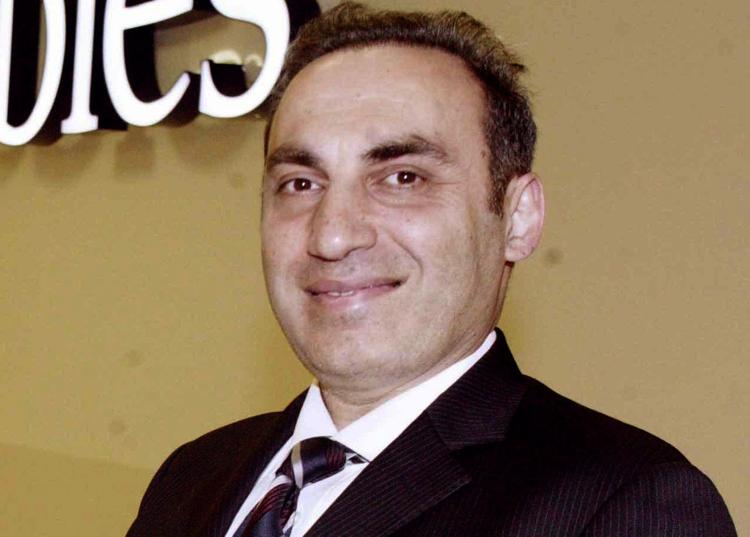 Kohan, in a brief telephone interview Tuesday, said he had tried to contact the treasurer's office a few times last month.
Perhaps more importantly, he still promised to pay off the back taxes.
"We are gonna call today, and gonna pay off all the taxes," Kohan said Tuesday. "We are taking care of it."
At 9 a.m. Wednesday, Cerro Gordo County Treasurer Patricia Wright said she hadn't heard from Kohan. 
In another interview Wednesday, Kohan claimed he didn't have the number for the treasurer's office, even though he had paid off taxes before. He insisted he would still pay off the taxes.
When asked why people should trust him, despite over $200,000 owed, he responded: "My friend, you don't have to worry."
About 20 minutes after that interview, Wright told the Globe Gazette she had received a call from Kohan about paying the taxes. She said he plans on paying $30,224 of the balance.
She added the reason for that is to keep the two aforementioned parcels owned as real estate off the tax sale in June. Wright made it clear, however, that the money still needs to be sent to her office.
"I think that until I see the money in the office, he can say, I can say (the taxes will be paid) ... Until the money's here, it's still unpaid," she said.
Then, about 20 minutes after that, Kohan called the Globe Gazette again. He said he plans on sending the $30,224 later Wednesday, adding he would start making more payments on a monthly basis.
"The holdup is the mall is going under," Kohan said about not paying more taxes until now, noting Younkers, the anchor store, is going bankrupt. The Bon-Ton Stores, Inc., parent company of Younkers, announced in January it was closing 42 stores this year. Mason City's store will remain open.  
Wright said Tuesday that Kohan also owes an additional $14,599 for his company's part in the 2011 Federal Avenue Streetscape assessment. That assessment is spread over a 10-year installment with payments due each September. 
In September 2016, Southbridge Mall was purchased for $1.5 million by Kohan Investment Group, Great Neck, New York, doing business as Southbridge Mall Realty Holding LLC.
Wright said Kohan has until June to start paying off the taxes.
"If this dollar amount ($218,637) is delinquent on June 18, it (mall) will go through the tax sale," she said.
That tax sale would occur through the county treasurer's office, Wright said. Previously, Kohan paid $28,190 on two tax sale properties last October, but he has not made any other payments. The mall's property consists of four parcels. 
Wright said the tax sale would be on the two real estate parcels, and not on the other two parcels taxed as "buildings on land on another, leased land."
All four parcels are listed under Southbridge Mall Realty Holding, LLC, c/o the Kohan Investment Group, according to the treasurer's office.
Whoever buys the mall's taxes in a tax sale has to wait 21 months before filing a 90-day affidavit with the county treasurer's office, according to Wright.
At that point — which would be March 2020 — this 90-day "redemption period" is when Kohan must pay all of the taxes, Wright said.
Kohan has had financial and legal problems with other malls he has owned in the past. The Globe Gazette previously reported those issues ranged from a mall in New York shutting its power off because electrical bills hadn't been paid, to Kohan paying $200,000 because of safety violations and fines at a mall in Illinois.
The mall's property taxes are important because they are involved in the River City Renaissance Project. The taxes will be used by the city for tax increment financing, a type of municipal financing method which would pay off bonds on the ice arena/multipurpose venue.
These property taxes are why the city decided to lease -- and not own the arena -- over a period of 20 years.
Kohan said, however, multiple times that Mason City residents shouldn't be worried about the taxes.
"I'd tell them not to be nervous," he said. "We'll pay that obligation."
Correction: A previous version of this article stated the tax sale would be on two parcels "the city owns as real estate." According to the Cerro Gordo County treasurer's office, the four parcels are listed under Southbridge Mall Realty Holding, LLC, c\o Kohan Investment Group. So, the tax sale will occur on two real estate parcels, NOT the other two parcels taxed as "buildings on land on another, leased land." The Globe Gazette apologizes for the error.