A swimming advisory remains in effect for McIntosh Woods State Park in Cerro Gordo County due to E. coli contamination.
The Iowa Department of Natural Resources' weekly sampling at McIntosh Woods State Park in Ventura exceeded the one-time sample maximum of 235 E. coli per 100 milliliters of water with a reading of 1,100 Tuesday, which is 19,900 less than its last sample. The sampling also exceeded the geometric mean standard of 126 E. coli per 100 milliliters of water with a reading of 222.16.
Swimming is not recommended at McIntosh Woods Beach on Clear Lake, the DNR's water quality monitoring site says.
High levels of bacteria are attributed to fecal contamination of beach water from improperly constructed and operated septic systems and sewage treatment plants, manure spills and storm water runoff from land with wildlife and pet droppings.
According to the DNR, surface runoff after a heavy rainfall may transport high levels of fecal bacteria to the water at the beach. It also increases the sediment in the water causing it to be murky. Sunlight destroys the bacteria and improves the water quality.
The swimming advisory is among five issued throughout Iowa after this week's sampling. Others include beaches at Prairie Rose, Lake Darling, Backbone and Green Valley state parks.
You have free articles remaining.
The advisories don't mean the beach is closed, but anyone swimming at the locations should take extra precautions, including showering shortly after swimming and avoiding ingestion of lake water.
A variety of diarrheal diseases and skin, ear and respiratory infections are associated with swimming in contaminated water, the DNR states.
The DNR conducts weekly monitoring of 39 state park beaches for E. coli and microcystin the week prior to Memorial Day through Labor Day.
North Iowa Nine: What's happening in North Iowa this weekend (with photos)
Hwy 9 to perform at Charles City's Party in the Park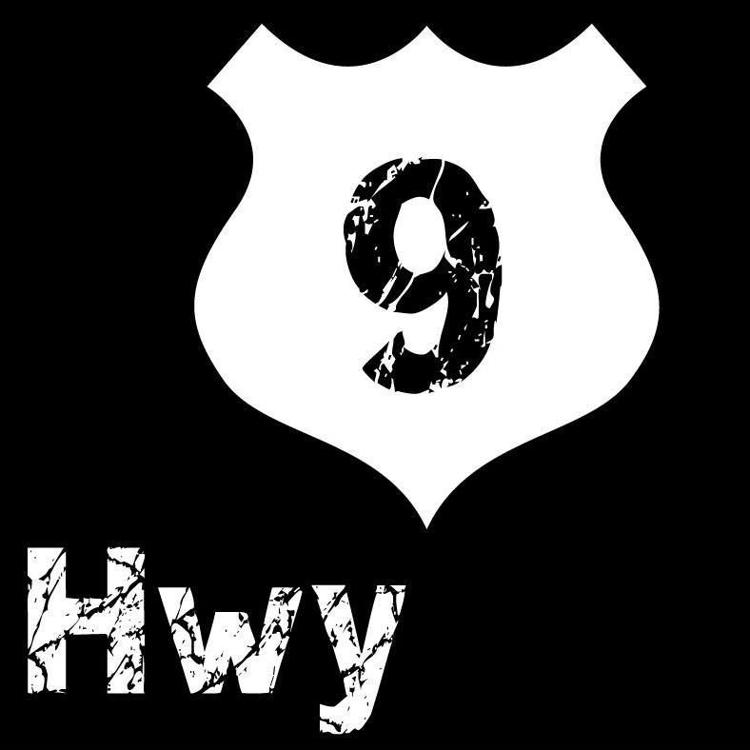 Party in the Park will be held in Charles City, 5-9 p.m. Friday, July 12 at Central Park.
The party's theme is "Family Game Night," and will feature food and beverage vendors, activities for kids, and live music from area rock cover group Hwy 9.
Central Park is located on the 300 block of Main Street in Charles City. Visitors are encouraged to bring a lawn chair or blanket for sitting. Admission is free.
Clear Lake Farmers Market open Saturday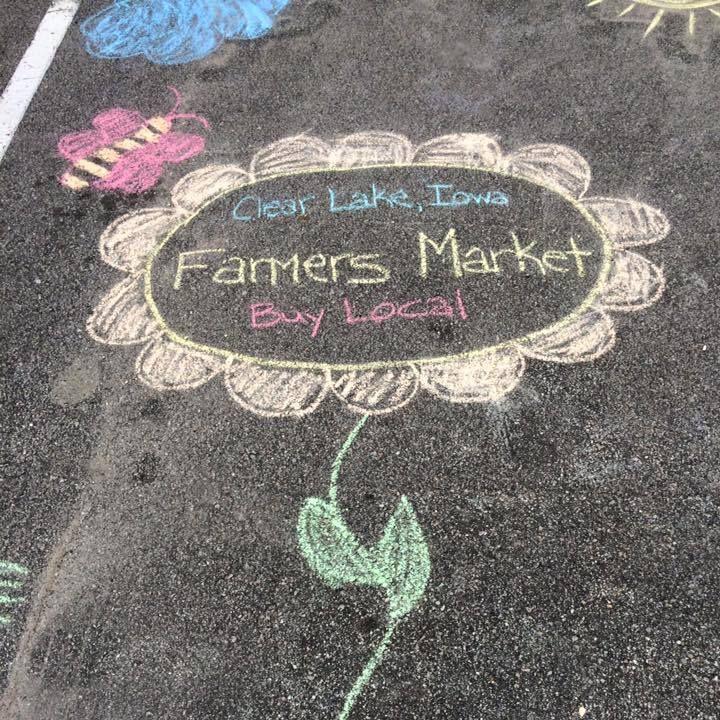 Clear Lake Farmers Market will be open 9 a.m.-noon, Saturday, July 13 in the Surf Ballroom parking lot, located at 460 N Shore Drive, Clear Lake.
The market hosts a large number of area vendors. Shoppers can purchase fruits, vegetables, eggs, beef, baked goods, desserts, homemade soaps and candles, Iowa-cultivated maple syrup, art, textiles, and jewelry. There is also a weekly Kid's Activity Table.
All vendors accept cash, but some accept cards, WIC, and senior FMNP, as well.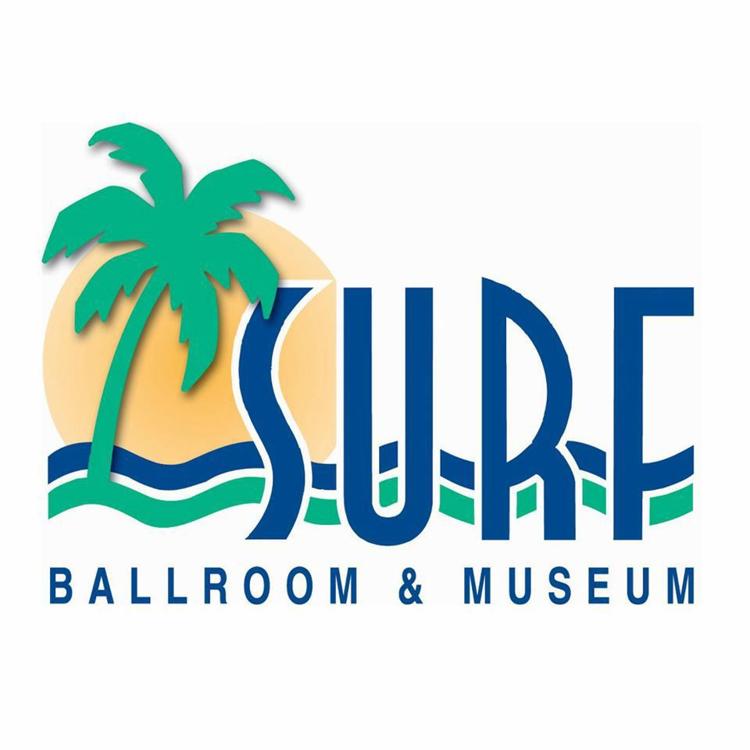 The Surf Ballroom & Museum will welcome veteran performers Ken Kilian's Classic Big Band on Sunday, as part of its big band series.
Ken Kilian is a Wisconsin musician with over 40 years of playing experience. His band is comprised of five saxophones, six to eight brass instruments, a full rhythm section, and a vocalist all blending to deliver its traditional swing sound.
Tickets are $15 and booths are available with the purchase of four or more tickets. Doors open at 5:30 p.m. Call 641-357-6151 or visit www.surfballroom.com for details. The Surf Ballroom is located at 460 N Shore Dr., Clear Lake.
The Bicycle, Blues & BBQ Festival returns to North Iowa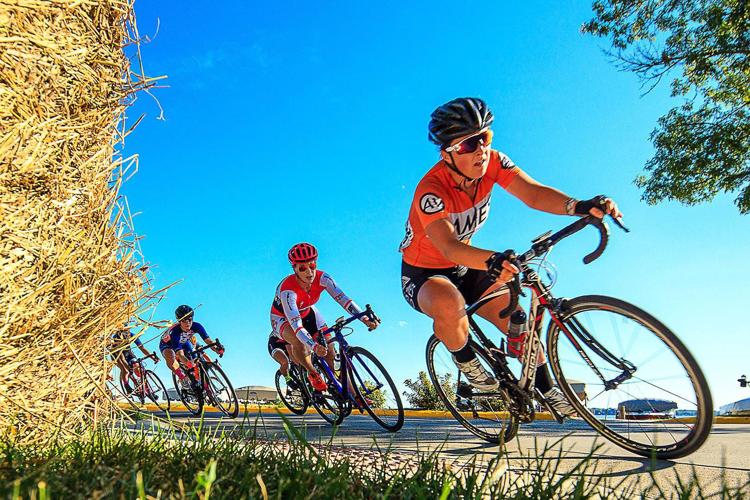 Clear Lake's Bicycle, Blues & BBQ Festival will be held Thursday, July 11-Sunday, July 14, featuring music, food vendors, craft beer tasting (ages 21+), and bicycle show, alongside the bike races.
The event kicks off with a performance by Walter Trout at 7 p.m. Thursday at the Surf Ballroom. Music begins Friday at 5 p.m. in City Park with performances by Ross William Perry, Heather Newman, and Dee Miller.
Omnium races begin at 7:30 a.m. Saturday at Lions Field. The fast-paced criterium race follows at 11 a.m. in City Park. A beer tasting will run noon-4 p.m., and live music begins at 8:30 p.m.
Sunday, a road race starts at Tourist Park on South Shore Drive, at 10 a.m. The festival concludes with an awards ceremony at 3 p.m.
The event is free to attend, and the competition is open to all skill levels. Maps and registration information are available at www.bicyclebluesbbq.com.
Kinney Pioneer to host ice cream social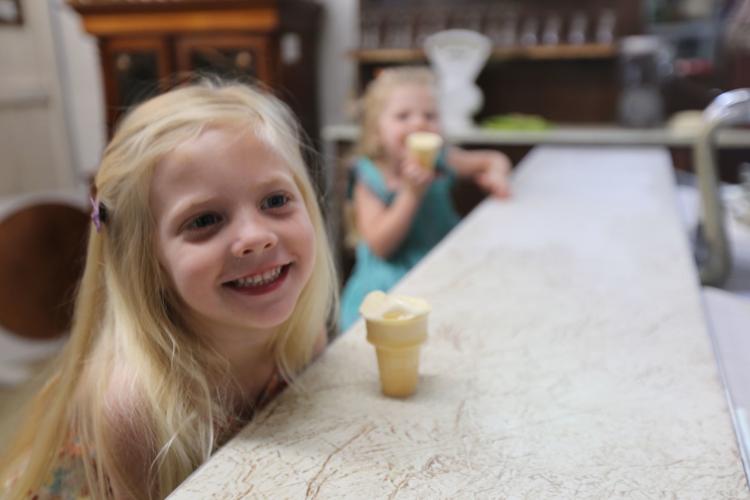 Kinney Pioneer Museum is holding its annual Homemade Ice Cream Day, Sunday, July 14, 1-5 p.m.
Kids and adults are invited to participate in hands-on activities and make ice cream by helping to turn the crank on an old-fashioned ice cream freezer.
The museum exhibits thousands of unique, vintage items. From rare, classic vehicles to early agricultural machinery to antique dolls and tools, visitors get an educational view of local pioneer life.
Regular admission is $3 for adults and $1 for children. The ice cream is an additional $2.
Kinney Pioneer Museum is located on Highway 122 West, one mile east of Interstate 35, at the Mason City Municipal Airport entrance.
North Iowa Farmers Market open Friday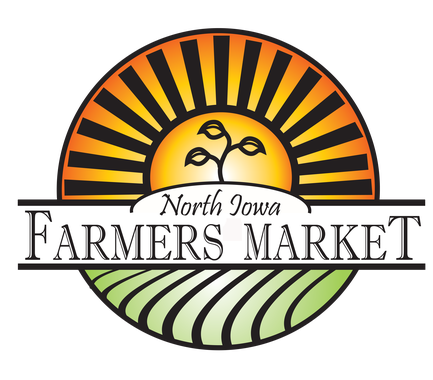 North Iowa Farmers Market continues this Friday in the city parking lot, located at the corner of First Street Northeast and North Delaware Avenue in Mason City.
Local vendors provide a variety of fresh-picked, seasonal produce, homemade baked goods, jams and jellies, honey, and handcrafted items. 
Tuesday markets feature the Power of Produce Club, a free children's program which provides $2 market vouchers and tastings for participants, through August 20.
All vendors accept cash, but many accept cards and SNAP as well.
The summer season runs every Tuesday and Friday, May 21-Oct. 18, with a rain location in the basement of First Congregational Church.
What a Globe Gazette News+ membership can do for you:
A deeper examination of local issues than you'll find anywhere else.
Two products in one – not everything that's in the print edition of the Globe Gazette is on our website, and not everything on our website is in the print edition.
Access to newspapers.com archives dating back two years.
The ability to carry your local news with you and receive alerts instantly as news unfolds.
Advertising that frequently gets you deals you won't find anywhere else.
Local RC club hosts learning event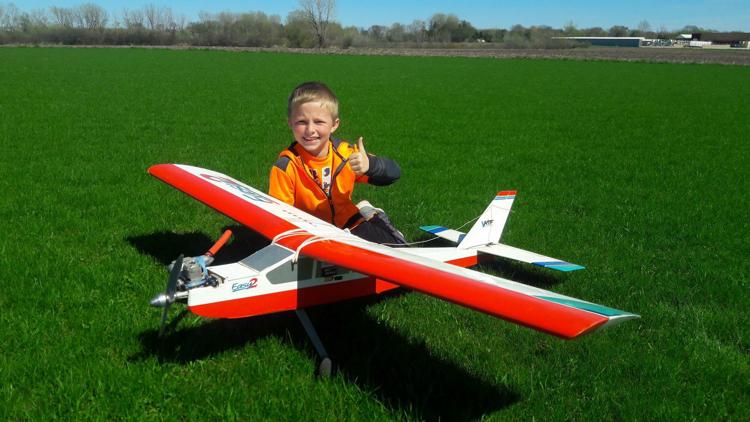 River City Radio Control Club will be holding its weekly Novice Night 6-8 p.m. on Tuesday, July 16.
The public is invited to learn how to be an RC pilot or watch as radio-controlled hobby planes are piloted remotely from the ground.
Free lessons take place every Tuesday night through August, and all necessary equipment is provided.
River City Radio Control Club is a remote control aircraft club based in North Iowa. Its flying field is located directly north of Super Target, along the east edge of the Mason City Motor Speedway at 3700 Fourth St. SW, Mason City.
Moonlight Movies at East Park Bandshell provides unique entertainment experience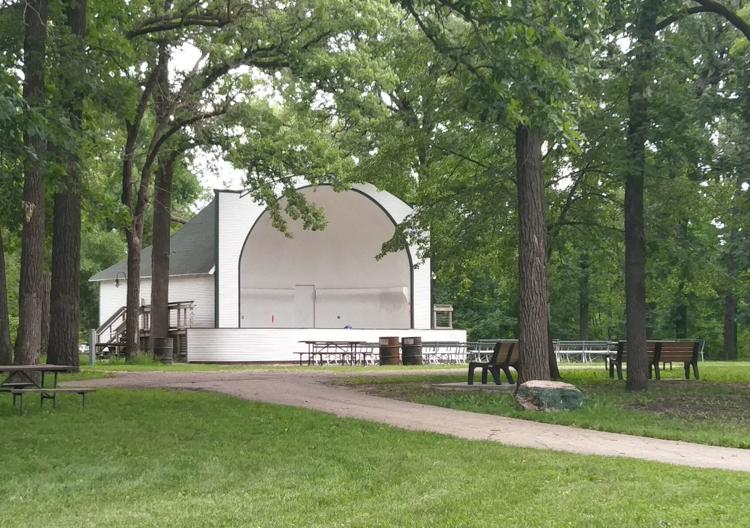 Moonlight Movies at East Park Bandshell is presenting Disney's "Moana" at dusk Saturday, July 12.
During the summer months, dusk typically falls near 8:30 p.m., but many viewers come early to find a seat, socialize, and enjoy activities in the park.
The all-volunteer event takes place throughout the summer, with each show sponsored by an area business. Family-friendly movies are projected on the walls of the historic bandshell, near the south entrance points of Mason City's East Park. 
Bring a lawn chair, insect repellent, a cooler with snacks and soft drinks, and a plastic bag to take trash out of the park. Admission is free.
Mason City Municipal Band tol give final performance of season Thursday evening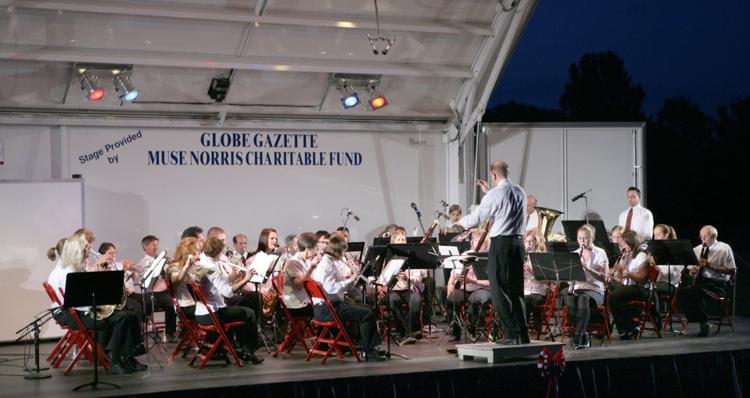 The Mason City Municipal Band will perform Thursday, July 11 at 7:30 p.m., on the North Federal Plaza. The band is conducted by Russ Kramer; Bob Fisher is the announcer.
"The Star-Spangled Banner"…Key - Smith
"Military Escort"…Bennett - Fennell
"Orpheus Overture"…Offenbach - Lake/Kent
"Hello, Dolly"…Herman - Cacavas
"The Florentiner"…Fuick - Fennell
"Irish Tune from Country Derby"…Grainger - Rogers
"Jazz Pizzicato"…Anderson
"Bridgewater Breeze"…Gorb
"Highlights from Corgy and Bess"…Gershwin - Yoder
"America the Beautiful"…Ward - Dragon