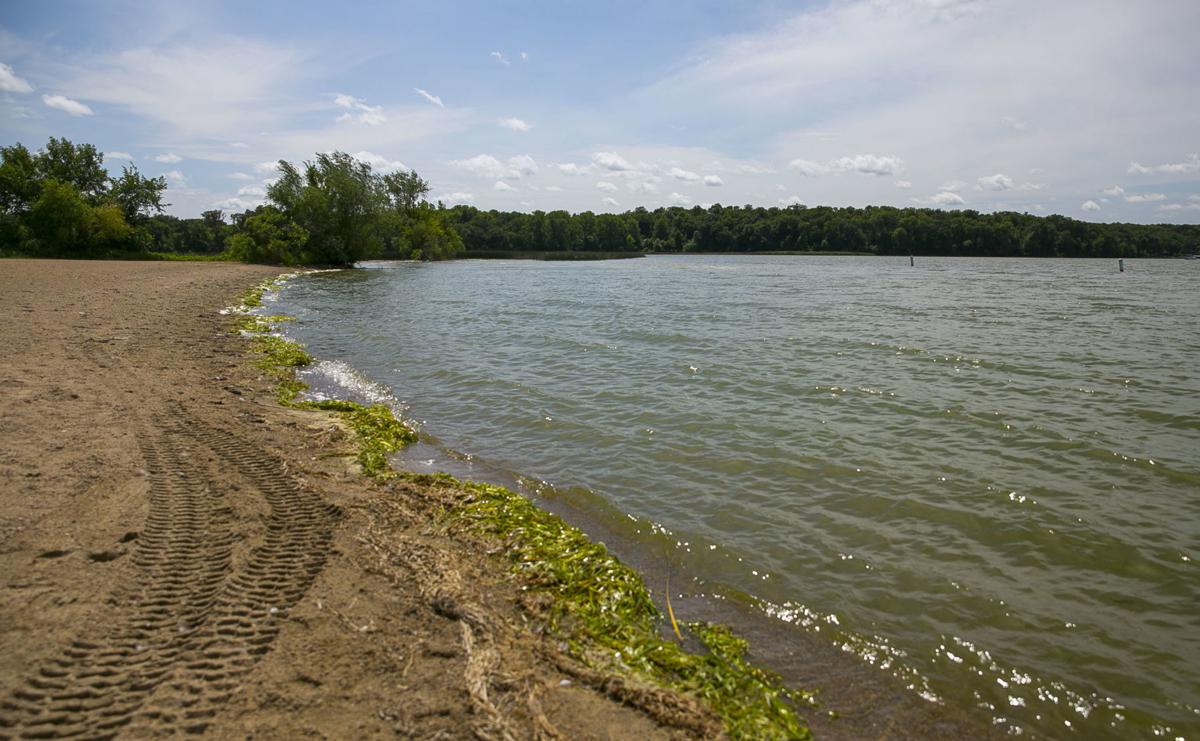 Families looking to enjoy the last weekend of summer by taking a swim are encouraged to use caution at a North Iowa beach due to E. coli levels.
Swimming is not recommended at McIntosh Woods on Clear Lake, the DNR's water quality monitoring site says.
High levels of bacteria are attributed to fecal contamination of beach water from improperly constructed and operated septic systems and sewage treatment plants, manure spills and storm water runoff from land with wildlife and pet droppings.
According to the DNR, surface runoff after a heavy rainfall may transport high levels of fecal bacteria to the water at the beach. It also increases the sediment in the water causing it to be murky. Sunlight destroys the bacteria and improves the water quality.
You have free articles remaining.
The swimming advisory is among four issued throughout Iowa after this week's sampling. Others include beaches at Prairie Rose, Rock Creek and Union Grove state parks.
The advisories don't mean the beaches are closed, but anyone swimming at the locations should take extra precautions, including showering shortly after swimming and avoiding ingestion of lake water.
A variety of diarrheal diseases and skin, ear and respiratory infections are associated with swimming in contaminated water, the DNR states.
The DNR conducts weekly monitoring of 39 state park beaches for E. coli and microcystin the week prior to Memorial Day through Labor Day.
North Iowa Nine: What's happening in North Iowa (with photos)
Enjoy a garden picnic and live entertainment this Sunday in Clear Lake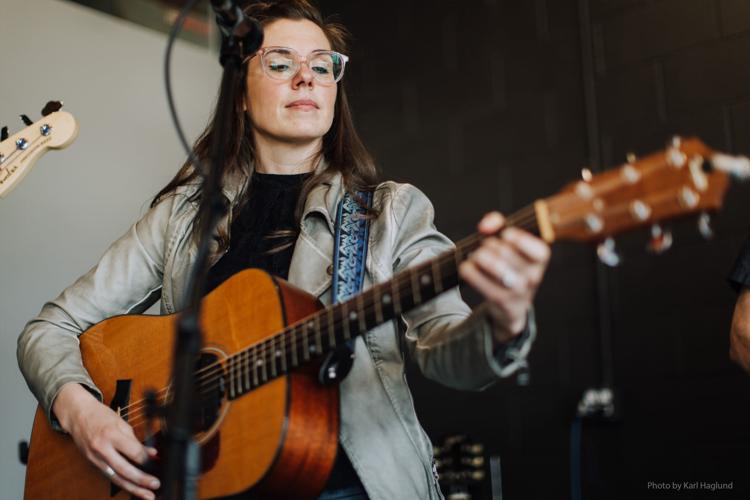 Clear Lake's Central Gardens will present Picnics and Performances at 5 p.m. Sunday, Aug. 25. The public is invited to pack a picnic and beverage of choice, bring a lawn chair, and enjoy live entertainment on the Naturalist Terrace on the garden's grounds.
Family-friendly performances from a variety of regional talents are 5 to 6 p.m. every Sunday through mid-September. This week's event features a performance by popular, local singer-songwriter Juni West.
Central Gardens is located at 800 Second Ave. N., Clear Lake. Paved walkways lead visitors through the 2.75-acre grounds, which boast a variety of display gardens, water features, terraces, a learning center and a moon gate arch.
Hampton's annual summertime celebration starts Friday night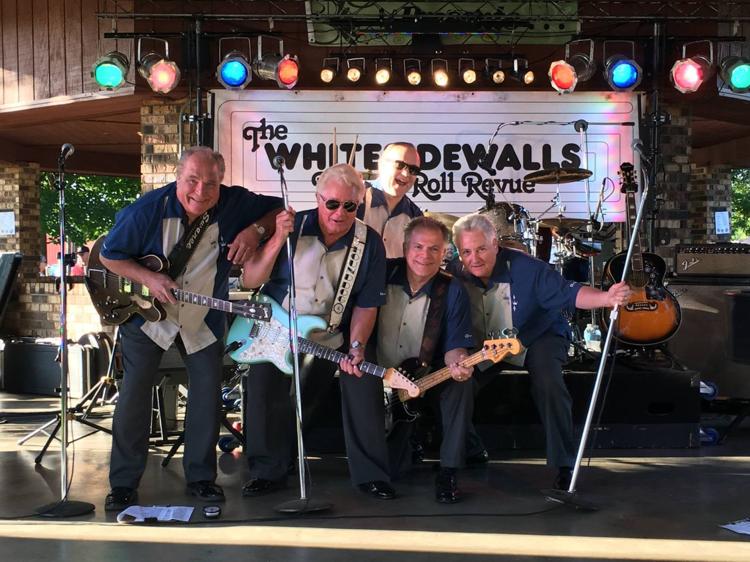 The Summerfest Car Show will be held at City Park in Hampton, beginning Friday night and continuing into Saturday. This year's event includes vendors, family activities, and live entertainment. City Park is located at the intersection of Central Avenue East and First Street Southwest in downtown Hampton. Visit www.hamptoniowa.org for a full list of activities.
5:30 p.m. – Car Cruise lineup at Faith Baptist Church
6 p.m. – Summerfest Car Cruise
Noon – Vendors and inflatables
Noon – Summerfest Car Show
Noon – KLMJ Antique Tractor Parade
1:15 p.m. – The Magic of Mike Prestby
3 p.m. – Live music: The Whitesidewalls
Hot Wheels and toy show returns to North Iowa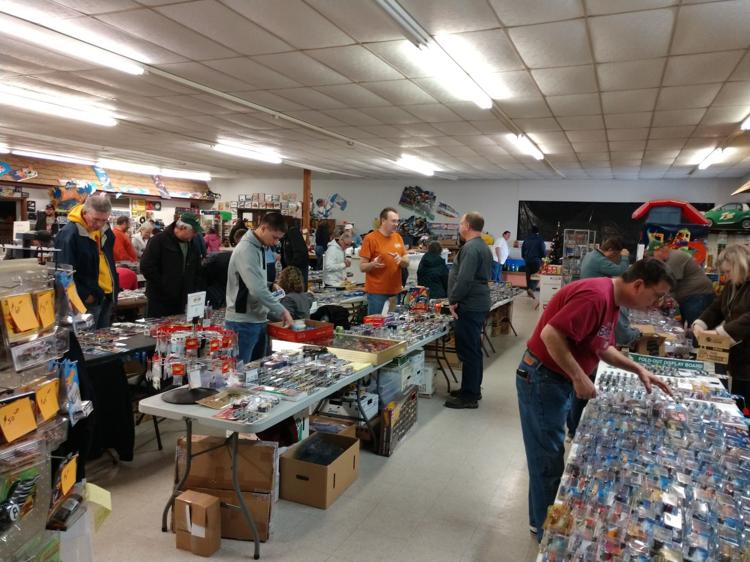 Top of Iowa Hot Wheels Club will host a show featuring the collectible die-cast cars and other nostalgic and unique toys to buy, sell, or trade.
The show will take place 10 a.m.-3 p.m., Saturday, Aug. 24 at Great Country Motors. Vendors should arrive at 8 a.m. to set up.
The event will include lunch at noon, downhill race at 1 p.m., and a raffle at 2 p.m. A freewill donation will be collected as well.
Those needing vendor or membership information may contact Dave Robles at 641-425-4739 or Jeff Hansen at 612-991-5882.
Great Country Motors is located at 1881 S Eisenhower Ave., Mason City.
Clear Lake Farmers Market open Saturday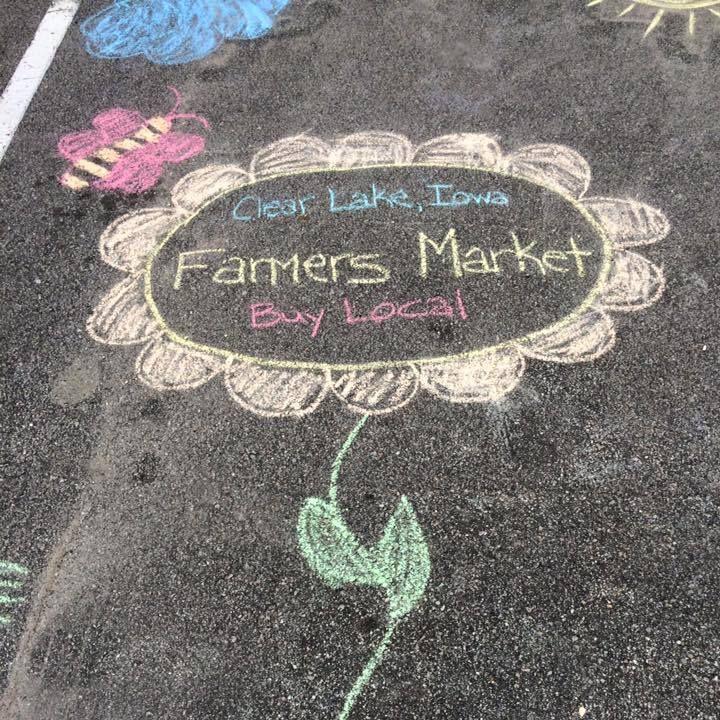 Clear Lake Farmers Market is open 9 a.m.-noon, Saturdays in the Surf Ballroom parking lot, located at 460 N Shore Drive, Clear Lake.
The market hosts a large number of area vendors. Shoppers can purchase fruits, vegetables, eggs, beef, baked goods, desserts, homemade soaps and candles, Iowa-cultivated maple syrup, art, textiles, and jewelry. There is also a weekly Kid's Activity Table.
All vendors accept cash, but some accept cards, WIC, and senior FMNP, as well.
North Iowa Farmers Market open Friday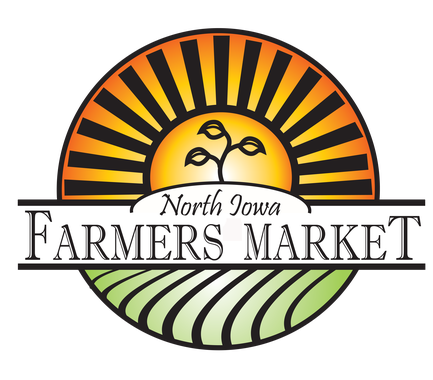 North Iowa Farmers Market continues this Friday in the city parking lot, located at the corner of First Street Northeast and North Delaware Avenue in Mason City.
Local vendors provide a variety of fresh-picked, seasonal produce, homemade baked goods, jams and jellies, honey, and handcrafted items. 
Tuesday markets feature the Power of Produce Club, a free children's program which provides $2 market vouchers and tastings for participants, through August 20.
All vendors accept cash, but many accept cards and SNAP as well.
The summer season runs every Tuesday and Friday, May 21-Oct. 18, with a rain location in the basement of First Congregational Church.
What a Globe Gazette News+ membership can do for you:
A deeper examination of local issues than you'll find anywhere else.
Two products in one – not everything that's in the print edition of the Globe Gazette is on our website, and not everything on our website is in the print edition.
Access to newspapers.com archives dating back two years.
The ability to carry your local news with you and receive alerts instantly as news unfolds.
Advertising that frequently gets you deals you won't find anywhere else.
Thursdays on Main continues in downtown Clear Lake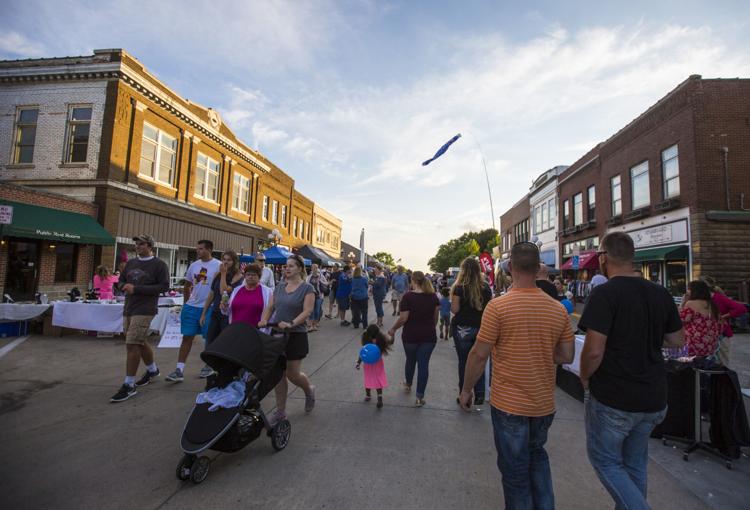 Clear Lake's Thursdays on Main event will kick off at 6 p.m. on Main Street.
Visitors will find extended retail hours, a vendor street market, live music and special entertainment stages, a classic car show, kiddie amusements, and movies in the park.
This week's performances include special entertainment at 6:30 p.m. on the 300 block by Sheltered Reality, and live music at 7 p.m. on the 400 block by Midwest Rock n Soul Revue. 
The movie "Incredibles 2" (PG) will be shown in City Park at 9 p.m.
The next event will be held Aug. 29 and will feature live music by Highway 9.
Yoga hike offered at Lime Creek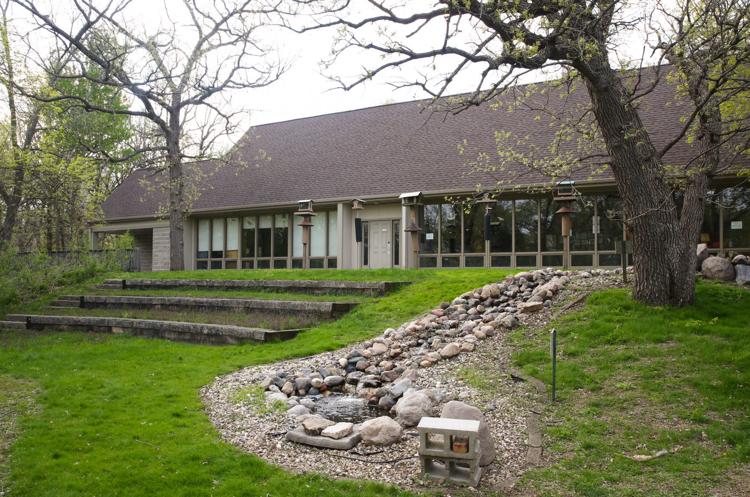 Live Love Yoga will host a yoga hike at Lime Creek Nature Center, Saturday, Aug. 24, at 9 a.m. The group will be led on a hike along Lime Creek's trails, and participate in a 30-45 minute, outdoor yoga class.
The regular practice of yoga has been reported to have benefits of increased flexibility, improved respiration, elevated energy levels, and an overall sense of well-being.
Comfortable, layered clothing, and appropriate footwear is recommended. Attendees should bring their own mat, towel, and desired extras, such as water, insect repellent, and sunscreen to carry along.
The class will meet in the Nature Center parking lot at 8:45 a.m. Participants must sign a waiver before beginning. Hikes will be cancelled in the case of inclement weather. There is no fee, but donations are welcome.
Contact Live Love Yoga at 641-420-4222 for details.
Heritage Park to host horse event and Civil War reenactment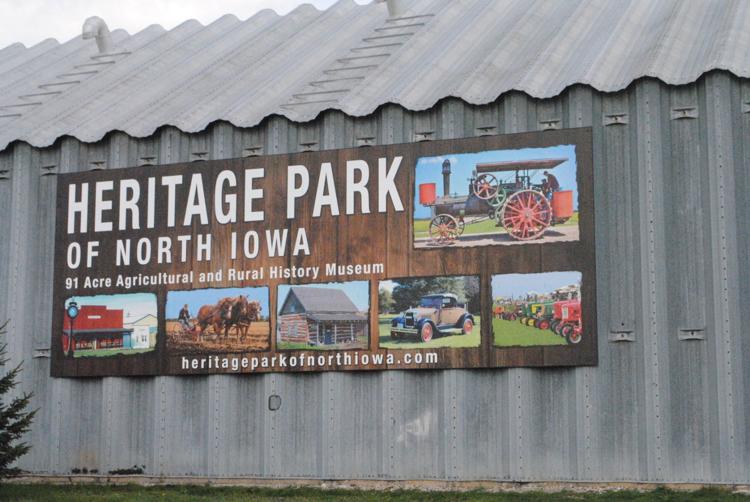 Heritage Park will hold a Civil War reenactment alongside its annual Horse and Mule event 9 a.m.-6 p.m. on Saturday and 9 a.m.-5 p.m. on Sunday, Aug. 24-25.
Visitors will be able to watch pioneer-style horse and mule demonstrations of plowing, corn shelling and grinding and oat threshing.
A Civil War reeanactment will also be taking place on the grounds, including encampments, staged historic battles, actor depiction of Abraham Lincoln, and entertainment from the era. A barn dance will also be held Saturday evening.
Tickets are $8, and are good for both days. Food and beverage vendors will be available as well.
Manly's Railroad Ag Days will be held Saturday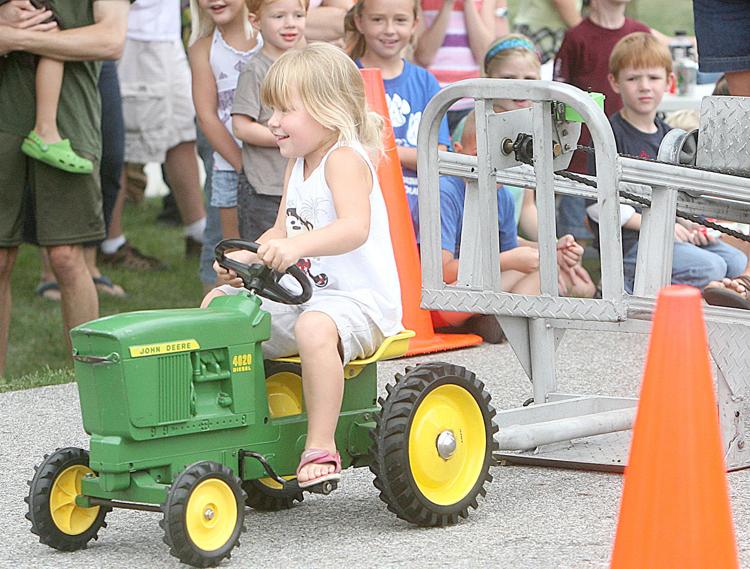 The City of Manly will celebrate its annual Railroad Ag Days beginning at noon Saturday, Aug. 24 in Bosworth Park.
Event activities include inflatables, kids' arts and crafts, Kid Power Pedal Pull, face painting, food and beverages, and cupcakes by Fairy Kisses Bakery.
A show-and-shine car show will also be hosted by M & M Auto Services, with all years, makes, and models of cars and trucks welcome to be entered.
Bosworth Park is located between West Main Street and West Walnut Street, just east of U.S. Highway 65 in Manly.
Reach Reporter Ashley Stewart at 641-421-0533. Follow her on Twitter at GGastewart.