It all came into sharp focus for Steve Howell on Sept. 11, 2001.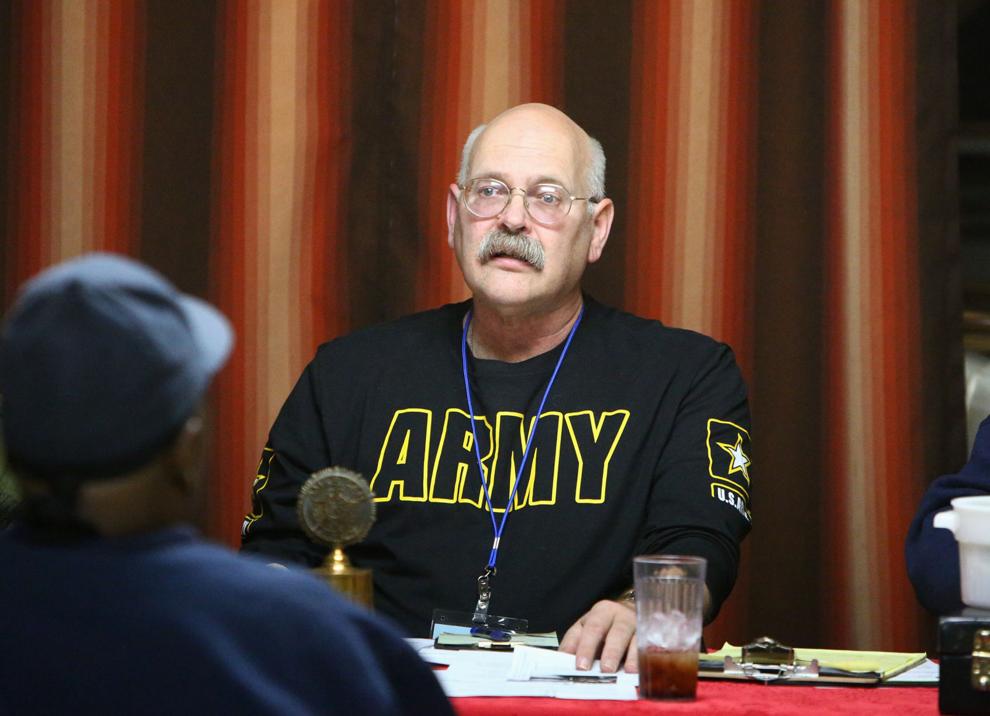 The Mason City resident and staff sergeant of the Army Reserves' 4249th MPs out of Pocahontas was on his way to the store to pick up a part needed to install satellite television at his home when he heard on the radio that a plane had struck the World Trade Center in New York.
And just like that he knew. His life was about to change.
LOOKING FOR A JOB 
It was 1983. Farming and marriage were hard, and both had come to an end for Howell. Jobs were scarce and Howell needed money, so at age 29, he decided to enlist.
It wasn't an entirely foreign concept to Howell – his dad was a corporal in the Army during Vietnam – so he ended up in the Army as an infantryman. Turns out Howell was a pretty good soldier; he was recruited for officer school, but turned it down because he wanted to serve his time, get out and be with his kids.
Instead, he went into the Army Reserves in the 410th Arctic Rescue Unit out of Cedar Falls. When the National Guard came calling a couple of years later, he made the switch, while at the same time working as a private security guard.
At some point during this stint, a colleague talked to him about combining his experience as a soldier and a security guard into one gig as a military police officer. But to do that, he needed to transfer back to the reserves. 
Except it's not that easy. Now well past the age of a sprightly recruit, Howell nonetheless retook the physical and educational tests required to re-qualify for the reserves and passed. The now-E5 Sergeant Howell was an MP assigned to the 4249th out of Pocahontas, Iowa. It was 1998.
SERVICE BUT NOT A CAREER
Of course, it wasn't quite that simple. There were 15 years of ongoing training and promotions, and Howell had become a skilled 81 mm mortarman, called up to active duty and sent to Fort Benning (Georgia) in early 1991 to prepare to ship out as part of Operation Desert Storm.
"They were expecting 25,000 casualties the first week," he said. "Instead, in six weeks it was over."
So he was sent back home.
He was a popular leader with his troops in the reserves, so much so that Howell was continuously asked by his captain to re-enlist to help train other MPs full-time as regular Army.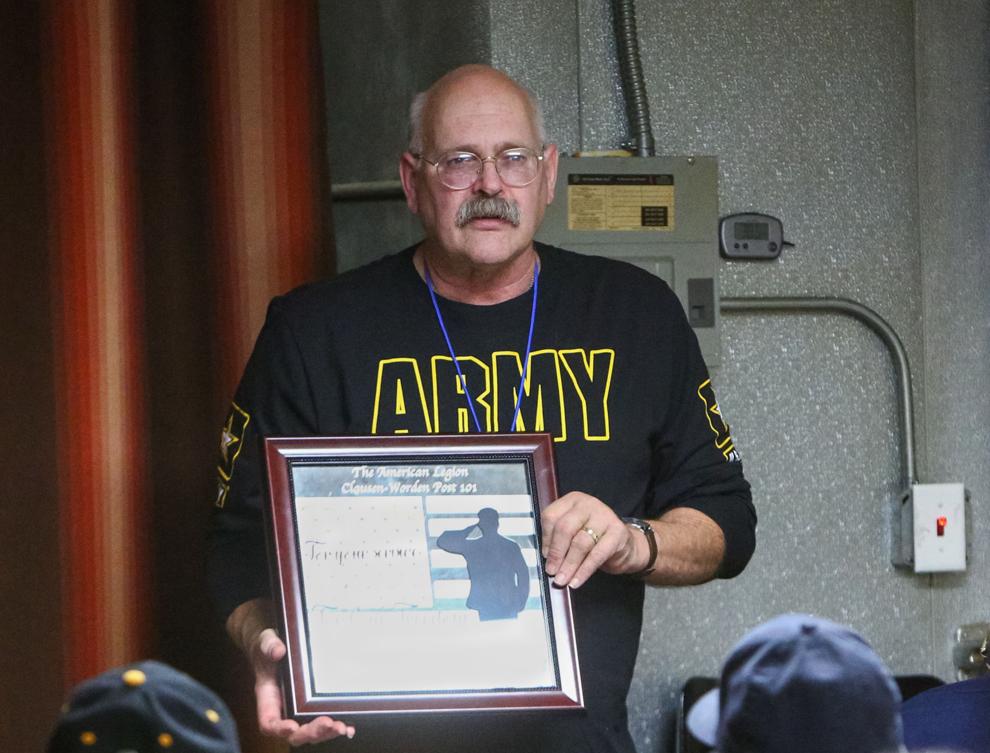 No thanks, Howell said time and again. Full-time military really wasn't his thing.
CALL TO ARMS
In 1975, Howell had a dream he never forgot. He was involved in a catastrophic event – the country was at war and he was in the middle of it.
At 11:30 a.m. on Sept. 11, 2001, it was deja vu. His captain called him and said, "the Pentagon needs bodies with leadership knowledge who aren't afraid to shoot somebody."
That's when the final piece of the puzzle fell into place. Perhaps he was a military man after all.
He had two days to get to Pocahontas. He began to pack his things. He called his daughter.
"I chose this," he told her. "I love you."
To his son, who was also military and assigned to a transportation unit out of Cedar Rapids, he said "Get ready."
In the two years he served on active duty in the aftermath of Sept. 11, Staff Sgt. Howell and his men were sent to four different locations, all of which he could not disclose, he said.
He worked 100 hours a week and before the end of his first year he was asked to serve a second. That was the same time his son found out he was headed to Iraq. 
While on duty once with one of his soldiers, the pair were required to stop and question a person who was somewhere they were not supposed to be. Their training had been clear: One person asks the question, the other covers the first with his weapon.
"I don't know if I can shoot anybody," the soldier told Howell.
"Don't worry," Howell said. "I will take care of you."
Howell retired from the military in 2003, but he never fails to commemorate the Sept. 11 attacks. Last year, he had T-shirts made for his dad, himself and his son touting their service to the country. 
His said, "9/11 Soldier."