The 2021 Globe Gazette Star Class awards ceremony recognizing graduating students for excellency in academics and athletics was held in the auditorium of event partner North Iowa Community College on Sunday afternoon.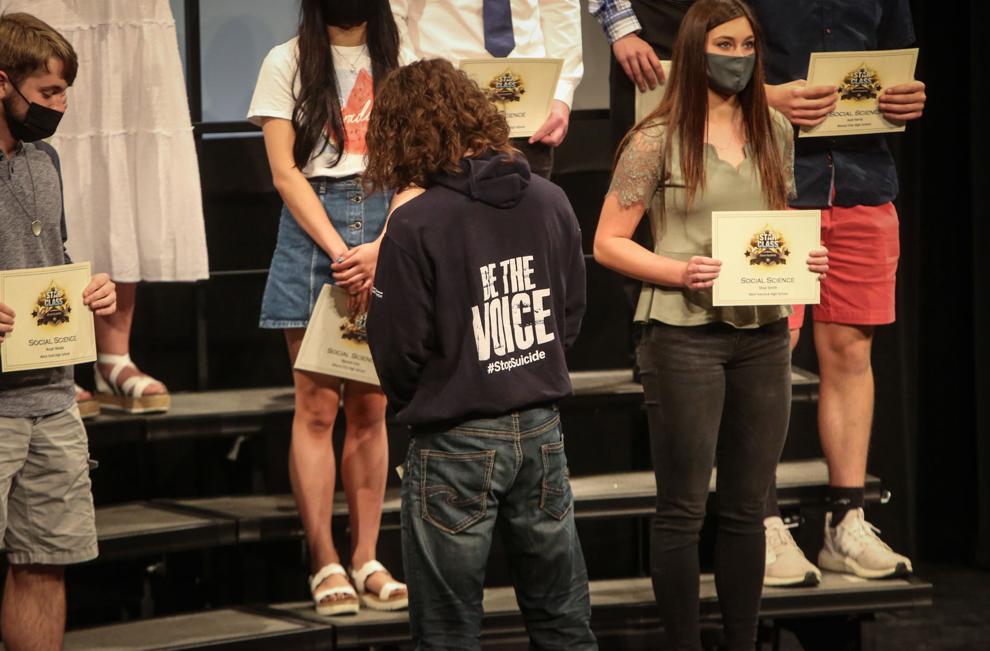 Students from 22 area schools were nominated by teachers and staff to be recognized for their respective achievements in art, math, science, social science, technical, music, and boys and girls athletics.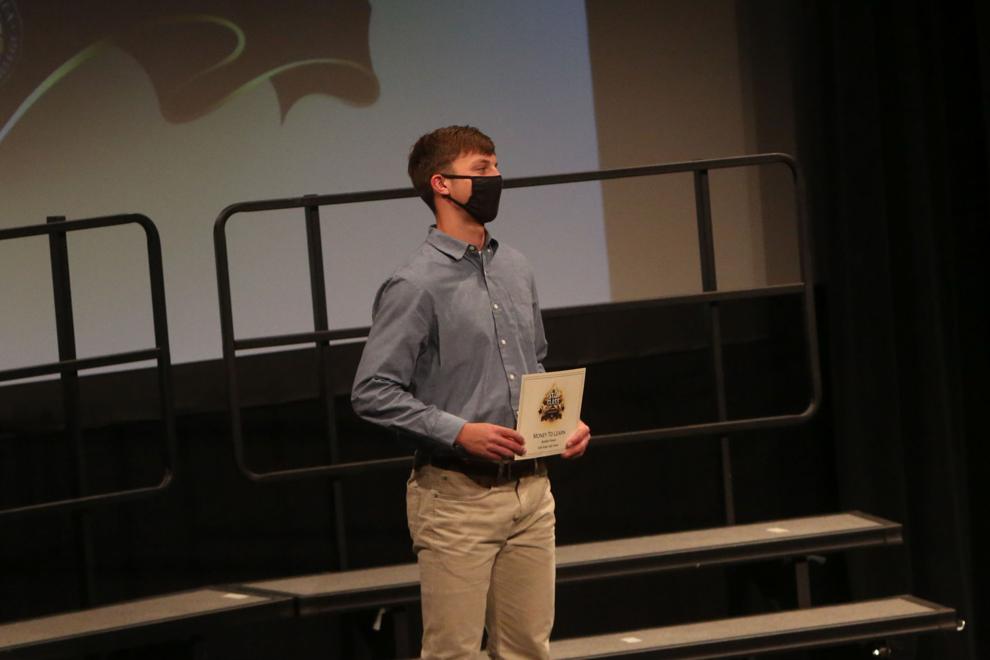 As part of the ceremony, the Money to Learn Scholarship essay winners were also announced. Macy Dirksen of West Fork and Braden Powers of Saint Ansgar were each awarded $500 after judges selected their respective essays about their post-high school ambitions.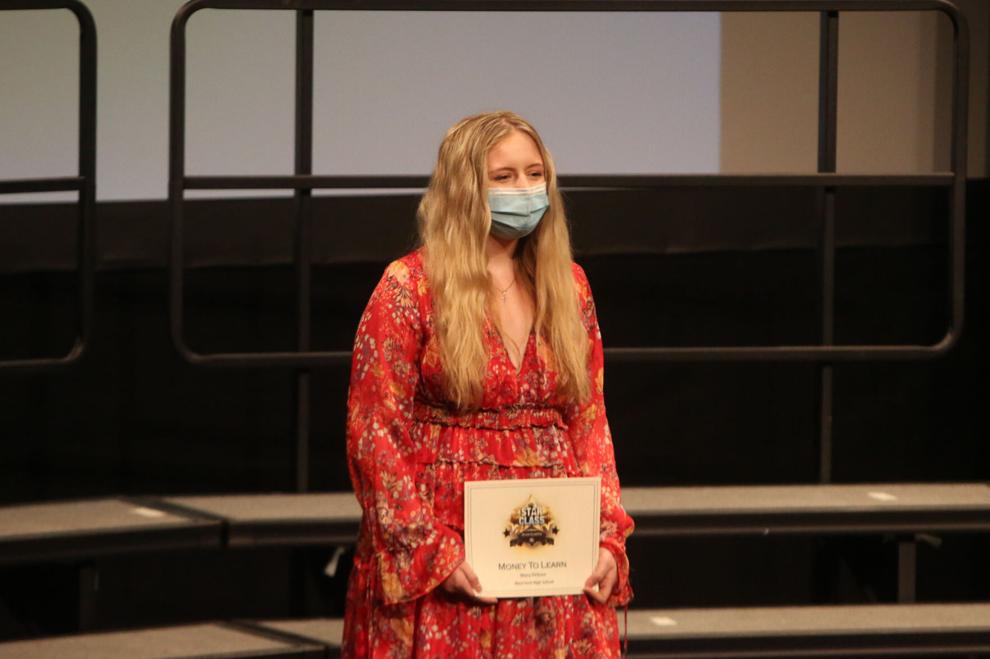 Osage and Riceville schools' Superintendent Barb Schwamman was this year's guest speaker, promoting the ideals of perseverance and giving thanks. The Globe's local news editor Melanie Mergen also gave a speech introducing the scholarship recipients and delivering highlights from both of the winning essays.
Though none of the students themselves spoke at the event, Rockford senior Jordan Linde used his time on the stage to make a statement about mental health awareness. Linde, who was recognized in the category of social science, faced away from the audience as the group prepared to take a photo, making visible the screen printing on the back of his sweatshirt, which read, "Be the voice. #StopSuicide."
Nominated students were also recognized in the Sunday's edition of the Globe Gazette. 
Year in Review: Photographer and reporter Lisa Grouette's favorites of 2020
While I'm probably mostly known as a Globe Gazette staff photographer, this year, I got to wade a little more deeply into the waters of my other role in the newsroom: reporting. So, my "Favorites of 2020" list is mixed bag of assignments, both pre- and post-COVID world.
1. I submitted a column to my editor as the pandemic had begun taking its toll on my mental health. The support I received from friends, family, and strangers was a true blessing.
2. We got a news tip about a man who runs in certain directions to spell names out on GPS grids. You almost have to see it to understand, but it was a very interesting backstory.
3. I had some free time after an assignment and stopped by a lemonade stand to profile its management team... which, of course, was a group of determined kids trying to raise a little pocket change while on summer break.
4. Covering the social-justice movements set forth by our communities of color was both inspiring and eye-opening. It was really something to have been there to witness accords of change happening in real time.
5. When Mason City man Adam VanSyoc vanished after falling from a fishing boat, my heart sunk. I'd known his wife since school and we'd had an extensive overlapping social circle. I was invited to cover a candlelight vigil held in his honor, and although it was gut-wrenching, the stories shared were beautiful and moving. It's an event I'll not soon forget.
6. A gentleman came into our offices and wanted us to write a story about the individuals who saved his life when he had a heart attack. He didn't want to be in the article at all, but I convinced him we needed to hear his story, too.
7. Just before the pandemic took hold of our everyday lives, Jared McNett and I went to the Senior Activity Center in Mason City to cover a weekly dance they held. I go back and read Jared's story and look at the photos and video I took anytime I need a mood boost. It was divine.
8. Photos of kids being kids. Despite the COVID chaos that had engulfed nearly every minute of the day, it was just a normal summertime scene in Clear Lake, where Ashley Stewart and I were covering the new City Beach splash pad unveiling.
9. Nugget. She's a very good dog. She provides comfort and entertainment to the students at Mason City Alternative School, and is a very good girl. She's fuzzy and cute. She likes to nap, eat, do zoomies, and attend history class (for real).
10-19. For whatever reason, my editor let me run with my idea of making my own video series. It's all pretty mindless content, but I do have fun making them. Like, a lot of fun.