MASON CITY - North Iowa Area Community College has cancelled all classes and activities Tuesday due to the storm. 
According to the National Weather Service, an additional 1 to 2 inches of snow is expected throughout the day. 
---
Schools across North Iowa canceled classes Tuesday due to a heavy snowfall overnight. More snow was expected throughout the day.
In addition to Mason City, Clear Lake, Newman Catholic and NIACC, the list of closures included Osage, Forest City, West Hancock, Northwood-Kensett, Rockford, Central Springs, Algona (including Garrigan), Riceville, and Charles City.
Through 6 a.m., the National Weather Service reported 6 inches had fallen in Charles City and 5 in Clear Lake. Smaller totals were reported elsewhere.
Snowfall was predicted to taper off this morning, but winds will continue to make travel hazardous. Blowing and drifting snow are likely, buoyed by winds gusting to 40 mph.
Weather advisories for North Iowa are scheduled to end at 9 p.m. Tuesday.
A winter storm warning covers Cerro Gordo, Franklin, Floyd and Mitchell counties. Hancock, Worth, Winnebago, Kossuth and Franklin counties are under a winter weather advisory.
Mason City's warmest day this week will be Thursday, before temperatures dip into the single digits on Friday and teens over the weekend. More snow is likely over the weekend.
Check back for more on this story.
North Iowa DOT webcams
I-35 at Dows Webcam
I-35 at Clear Lake Webcam
I-35 at Clear Lake Webcam 2
I-35 at Clear Lake Webcam 3
I-35 Rest Area North of Clear Lake
I-35 at Joice Webcam
I-35 at Northwood exit
I-35 at Ames
US-18 at Spencer
US-18 near Mason City
US-18 near Floyd
US-218 near Plainfield
Highway 9 near Decorah
Highway 9 near Estherville
I-35 south of Albert Lea, Minnesota
I-35 at Owatonna
Cape Canaveral Florida Webcam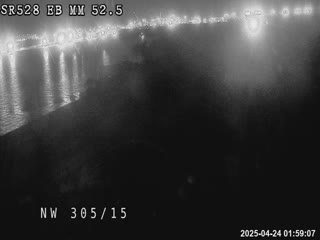 Highway 52 Rochester