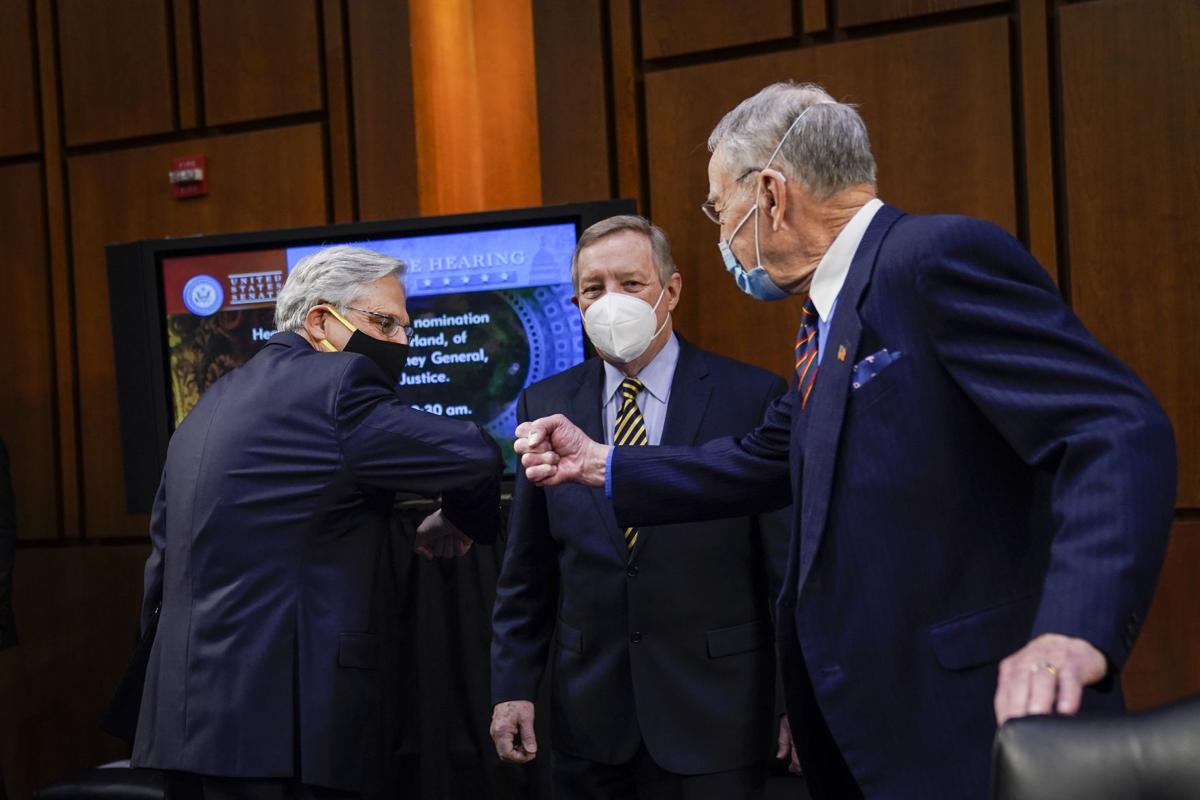 Senior Iowa Sen. Chuck Grassley said during a phone interview on Monday afternoon that, despite voting against the bill, there were items in it he found favorable for residents of North Iowa. Specifically, Grassley said he liked spending that was related and targeted toward people of need, appreciated the help for K-12 schools and hoped it would get more vaccines out.
"Two things I don't like about it is $1.9 trillion on top of four trillion we've already done, in five bills, that were all bipartisan, over the last 12 months, and the fact that they all passed the senate with 90 or more votes. So I don't like the partisanship that's in this bill," Grassley said. According to him, the bill was "political" when it didn't need to be.
"I don't mind targeting just restaurants but I'd rather do all that through the PPP program," he said. "I'd approach it more from a standpoint of need than just an industry. But I'm not going to find fault with the special needs of service industries because they have been really hard hit."
As for failing to get relief funding for the devastation caused by the derecho in Aug. 2020 into the final bill, Grassley expressed frustration with the process. "Perfect example of where this partisanship shows up. There isn't a single Democratic senator that doesn't have some farm that's been hurt ... I thought for sure since it got bipartisanship support out of the House, it would be in the bill but then the rules committee took it out. So I was trying to revitalize but then when all Democrats voted it against it we lost it."
"If Iowa did nothing and we had another 49 states to do it like Iowa we wouldn't have this lack of credibility in the process of electing people like we did after Nov. 3," Grassley said before suggesting, without specific evidence, potential voting irregularities and possible cases of fraud. "Not enough to change the results of the election. I don't want to get into if the president was legitimately elected. I think he was. I think there's some things wrong so this raises the questions that we're still getting from constituents." 
Near the end of the interview, Grassley also weighed in on a "Religious Freedom Restoration Act" bill that recently failed in the statehouse.
One proponent of the bill, Sen. Dennis Guth (R-Klemme), has said the bill would be similar to the federal legislation Grassley supported in 1993, but opponents challenge that it would make religious-based discrimination more prevalent.
"I don't whether or not the state legislature needs to pass it, but if they think they need to do more to promote respect for the freedom of religion, I think it's one of most blessed things in the Constitution," Grassley said.
What a Globe Gazette News+ membership can do for you:
A deeper examination of local issues than you'll find anywhere else.
Two products in one – not everything that's in the print edition of the Globe Gazette is on our website, and not everything on our website is in the print edition.
Access to newspapers.com archives dating back two years.
The ability to carry your local news with you and receive alerts instantly as news unfolds.
Advertising that frequently gets you deals you won't find anywhere else.
Video: Grassley speaks at Mason City Q&A in July
Jared McNett covers local government for the Globe Gazette. You can reach him at Jared.McNett@globegazette.com or by phone at 641-421-0527. Follow Jared on Twitter at @TwoHeadedBoy98.