It's a relatively simple concept. The name itself is self-descriptive: SeeClickFix. 
How it works is that a community member with a nuisance complaint, such as a pile of junk across the street or overgrown lawn at the corner, can log onto a specific local government portal of the SeeClickFix program and file a new request with the specific address included. That request then gets transmitted to the appropriate official who can get started on mitigating relevant issues.
Since its founding in 2008, SeeClickFix has expanded from a civic web hack in downtown New Haven, Connecticut, to more than 350 communities. At present time, 6 million-plus requests have been created on the website and SeeClickFix touts that it has helped fix at least 5 million.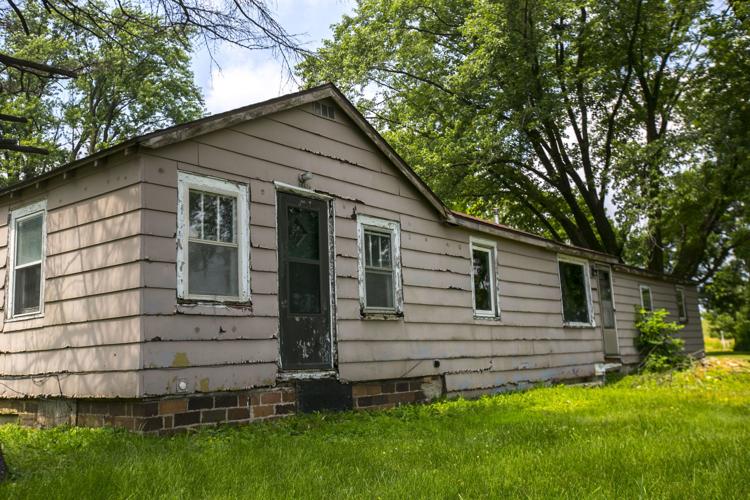 Illegal dumping, potholes, graffiti, abandoned vehicles, tree Issues and code violations are the most common complaints that are filed through the company's various portals, according to SeeClickFix Product Director Tucker Severson.
Step 1 with SeeClickFix: Log onto the local SeeClickFix portal at SeeClickFix.com/Mason-City
City Administrator Aaron Burnett confirmed that those do tend to be the most common issues the city sees requests about, basically anything that's a code violation. Mason City has utilized the program since 2012 and Severson said that what tends to pop up most here are requests for snow removal from public sidewalks as well as grass and weed issues and improper junk disposal. 
To date, Mason City has resolved more than 4,000 requests through the local SeeClickFix portal.
Burnett said that the benefit of such a program, which costs about $2,778 a year, is that it allows the city to meet residents where they're at.
You have free articles remaining.
"We try and look for more ways to be transparent and accessible," he said.
If there is any downside at all, Burnett argued, it's that the ease of reporting a specific issue can lead folks to think that the solution will happen just as quickly.
That's not always the case.
With something such as an overgrown lawn, a city contractor won't be able to come and mow unless the grass or weeds at the offending property exceed 12 inches.
But that and, perhaps, a need to promote the service to citizens who are still unaware of it are the only real issues that come up with SeeClickFix in Mason City.
Burnett said that the city is attempting to use as many avenues as possible to provide residents with pertinent information.
One point Burnett made is that in our current age, people with busy lives need an easier way to do things online.
SeeClickFix solves that particular problem. 
What a Globe Gazette News+ membership can do for you:
A deeper examination of local issues than you'll find anywhere else.
Two products in one – not everything that's in the print edition of the Globe Gazette is on our website, and not everything on our website is in the print edition.
Access to newspapers.com archives dating back two years.
The ability to carry your local news with you and receive alerts instantly as news unfolds.
Advertising that frequently gets you deals you won't find anywhere else.