If you were to ask Dan Lauters what he planned to do when he retired after teaching nearly 40 years, he likely would've said fish and golf.
And while he's done some fishing and some golfing, much of his retirement has been rooted in a different hobby.
"I'm a farm boy at heart," he said. "Nine kids, Iowa farm, and I just really, really love gardening."
Lauters, 72, who taught high school English at Riceville and Clear Lake before retiring in 2010, has spent the past nine years planting and harvesting a variety of chemical-free produce in a 1-acre garden about 6 miles north of Garner. His business is D.A.N.'s Garden Produce.
His crops are sold at the Forest City and Clear Lake farmers' markets on Thursday and Saturday, respectively, throughout the season.
"All I do is I water, I rotate my crops, and I weed and weed and weed and weed," he said.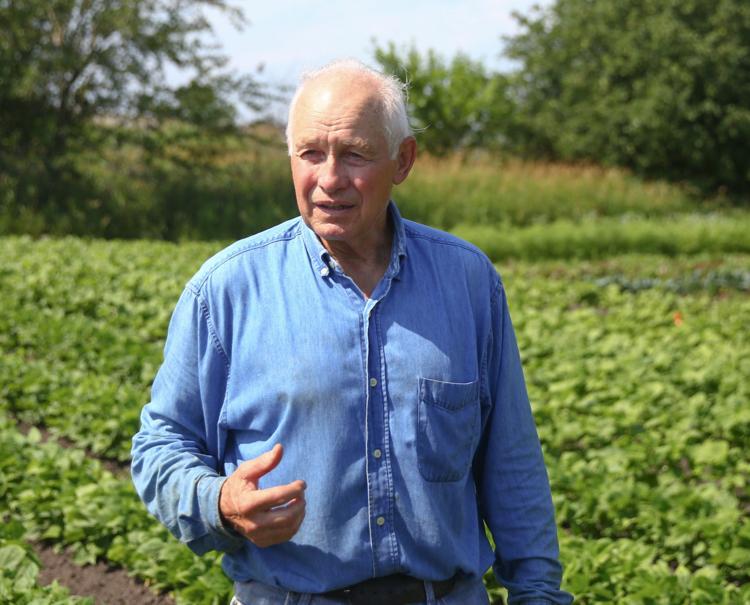 Classic rock 'n' roll music blared through the garden while Lauters, in a sweat-soaked long-sleeve shirt, holey jeans, brown work boots and a sun hat, tended to his crops on a sunny, 80-degree morning last week.
He and his wife, Luann, have lived on the 6.5-acre property in rural Hancock County for nearly 26 years. A shed separates their home from the fenced-in garden.
Birds chirped, kittens meowed and butterflies fluttered as he walked through his rows of corn, peas, beans, carrots, peppers, tomatoes, radishes, lettuce, potatoes, onions, cucumbers and squash.
His garden is the product of months — if not years — of thoughtful planning, gentle tending and the desire to provide good food to good people.
"When I taught at Riceville and Clear Lake, I found the parents and kids just to be super. They treated me so well. They were respectful. They were helpful and they were diligent," he said. "To me, this is kind of my way of giving back to the community."
At the peak of Lauters' season, which he anticipates to be mid-August this year, he'll have more than 20 garden items, including tomatoes, cucumbers, corn and beans, at the farmers' markets.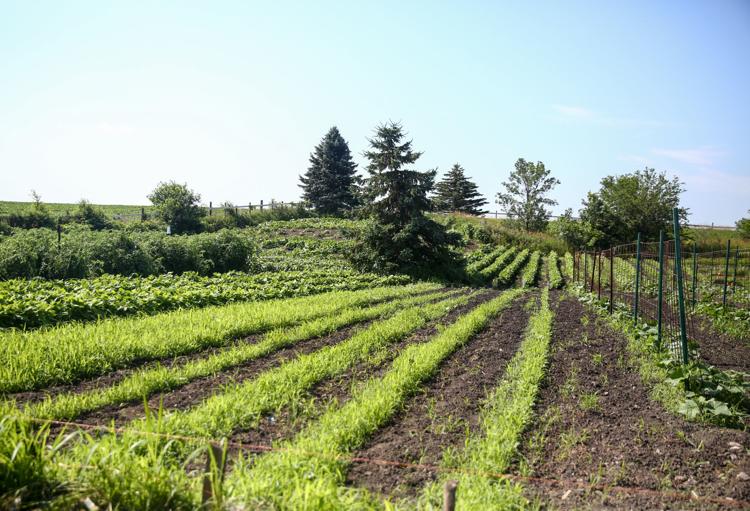 You have free articles remaining.
His work often begins when the sun rises and ends when it sets, but exceptions are made for church and family.
Market days are by far Lauters' busiest because he harvests his greens the morning of the event, so they're as fresh and as clean as possible.
"I enjoy it," he said. "When my back hurts, when I can't sleep in the morning because I think, 'Man, I got so much I got to get done, I gotta go like this, and say, 'Dan this is a hobby,' and then I get up and go to work."
He said the garden is truly a labor of love – a love for the people he meets and the people he serves. He simply enjoys helping people.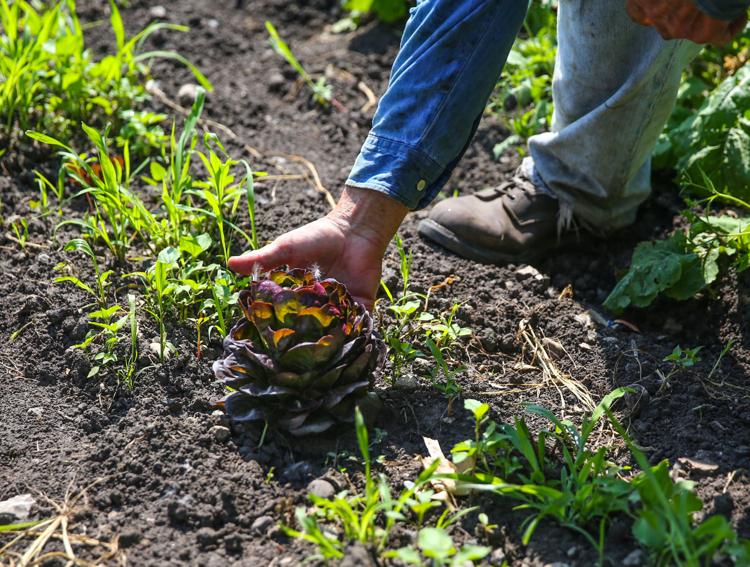 Gardening has also improved his health.
Earlier this summer, Lauters finished his 11th marathon in Duluth, Minnesota. His son, Nick, encouraged him to start running nearly a decade ago before he retired.
"It was so fun," he said. "Something that hurts that bad shouldn't be so fun."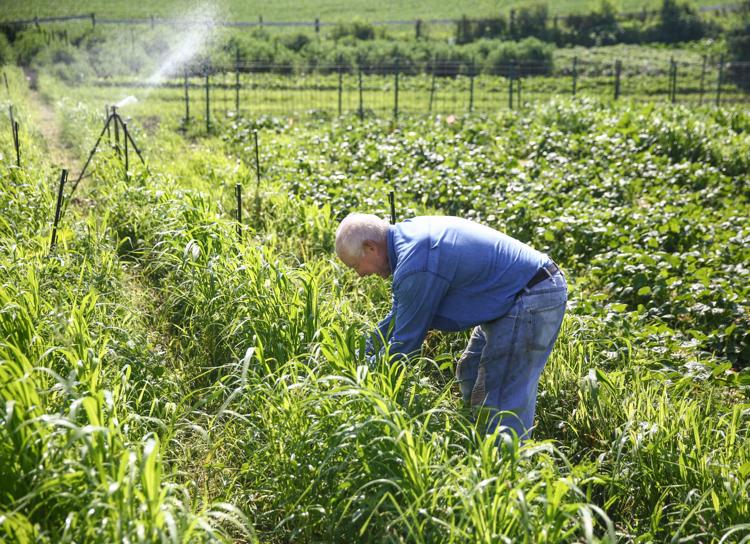 Lauters' annual crop is determined by what sells, what's healthy and what the weather's like.
Last year, a section of his garden where he grows beans and other produce flooded seven times.
"It was terrible," he said.
This year, Lauters plans on planting and harvesting as long as he can, which is usually the first frost.
Both farmers' markets he attends are made possible by good managers and wonderful volunteers, he said, encouraging people to come out and visit them. He is among dozens of vendors who sell their locally grown, raised and made products.
The Forest City Farmers' Market is from 3-5:30 p.m. Thursdays on the corner of J and Fourth streets, and the Clear Lake Farmers' Market is from 9 a.m.-noon Saturdays at the Surf Ballroom & Museum.