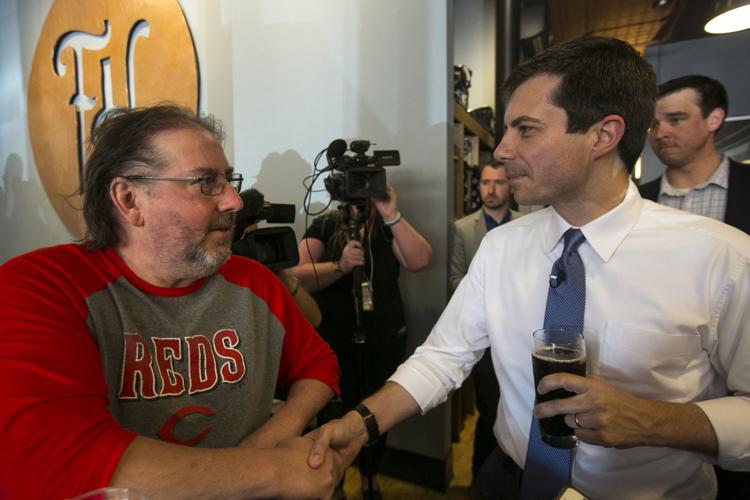 Presidential candidate Mayor Pete Buttigieg, affectionately known as Mayor Pete, showed great interest in the development projects of downtown Mason City, on Saturday afternoon, offering insight as to how he, as president, might solve problems plaguing Midwest cities.
During the tour of small businesses, the mayor made stops at Market 124, Historic Park Inn, the future site of the Southbridge Mall ice arena, Willow Creek, wrapping up at Fat Hill Brewing.
Katie Wold, owner of Market 124, showed Mayor Buttigieg around the store and pottery studio. "It's a nice twist on the antique mall thing," Buttigieg said. "It's got more lively sensibility to it."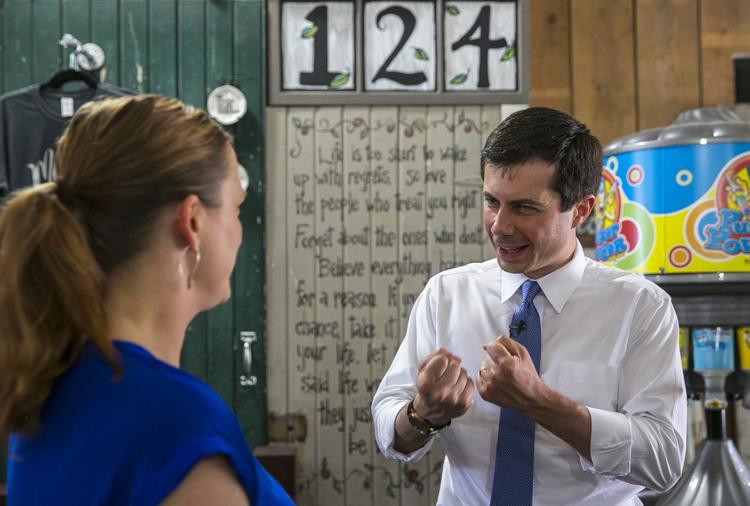 Buttigieg, who is currently mayor of South Bend, Indiana, visited with Councilman Paul Adams and Mayor Bill Schickel about the various projects Mason City is currently undertaking. The mayors compared notes about each other's communities.
He also complimented Schickel on the city's growth efforts. "We've got a lot of communities in Indiana that are kind of laid out similarly that are really struggling to keep up," Buttigieg said. "Seems like you've found some ways to energize."
You have free articles remaining.
"One of our big goals has been housing," Schickel said, "especially for young workers and Baby Boomers like me, who are maybe looking to downsize."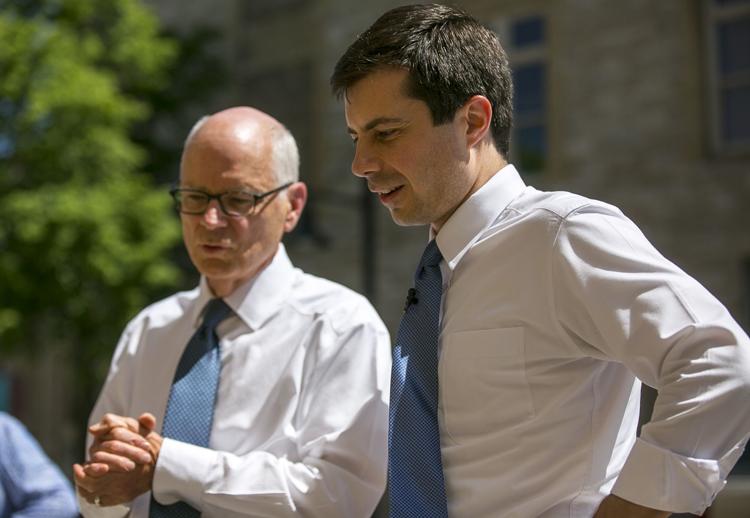 The candidate later discussed his thoughts on the Midwest's perceived rivalry between political parties, saying, in his experience, everyone is willing to work together to get what the people want done.
He also touched on ways immigration reform would be beneficial in boosting the economy and population of cities in the Midwest.
Sunday, the mayor will travel to Cedar Rapids for a meet and greet picnic and a stop at the Iowa Democratic Party Hall of Fame.
When asked what he thought of Mason City, Buttigieg said, "I was really impressed, first of all, with the energy here. There's a sense of optimism…it reminds me of home."