MASON CITY | Steve Dunlap has found strength in music.
"That perks me up to get me through all of this, the music and having fun and being with perks good friends," he said in a sit-down interview with the Globe Gazette earlier this week at a local coffee shop.
Dunlap, a longtime Mason City resident, has Type 2 diabetes, which led to the amputation of his left leg and early retirement as a security guard at Southbridge Mall within the past decade.
Two months ago, he learned his kidneys are "malfunctioning and disintegrating" because of it.
In February, he'll begin the process for a kidney transplant in Des Moines.
"It takes a lot out of you," Dunlap said about his kidneys. "It makes me feel tired and rundown."
But not too tired or rundown to keep him from his love of music.
As a child, he was strumming a guitar to the Everly Brothers in front of the TV, and today, he can be found singing music from country legends, like Merle Haggard, George Strait and Randy Travis, at North Iowa restaurants and bars as "Cowboy Steve."
Over the past 25 years, Dunlap has sang karaoke at VFW Post 733 in Mason City, Surf District Rock 'n' Roll Grill in Clear Lake, Mat's Place in Garner, The Poodle Lounge in Mason City, Kozy Korner Bar in Mason City and Rumorz Bar & Grill in Clear Lake and many others.
"I have great fun with it," he said.
In fact, Dunlap proposed to his wife, Roxanne, at the Moose Lodge during karaoke night more than a decade ago.
After he asked her to marry him — and she said, "yes," — he sang, "I Cross My Heart" by George Strait.
Most recently, Dunlap and his wife, Roxanne, and their friends have made it a weekly tradition to eat and sing karaoke at Gunny's Smokehouse Bar & Grill, a barbecue joint, in Ventura Saturdays.
"It's a good time," said Bryan Groves, owner of Gunny's. "We all enjoy it."
Groves said when he heard about Dunlap's health, he decided to do a fundraiser to help with his expenses.
Patrons can donate a portion of their meal or separately to a fund for Dunlap on Saturdays at the restaurant.
"We haven't raised very much, but it's something," Groves said.
Dunlap said he "very much appreciates" Groves' willingness to do a fundraiser for him.
"He's an all-around great guy," he said.
Gunny's, 104 N. Weimer St., is open from 11 a.m. to 11 p.m. Tuesdays, Wednesdays and Thursdays; from 11 a.m. to 2 a.m. Fridays and Saturdays; and noon to 11 p.m. Sundays. It's closed Monday.
Karaoke takes place Saturdays at 9 p.m., which is when the restaurant's kitchen closes, and people can expect to see Dunlap for as long as he's able.
"The power of music is very healing for me," he said.
• North Iowa Nine: What's happening in North Iowa this weekend (with photos)
Youth Art FUNdamentals class offered in Clear Lake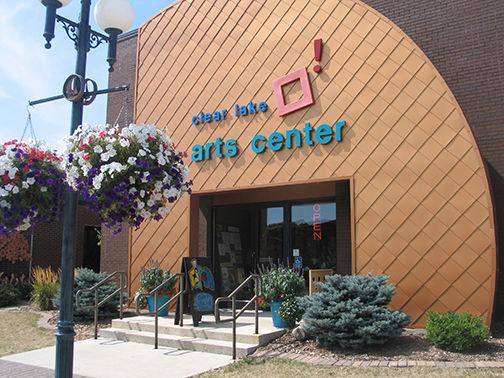 Clear Lake Lake Arts Center will hold its Art FUNdamentals class on Saturday, Jan. 12, 10:30-11:30 a.m.
The class is open to children of all ages, and is held the second Saturday of every month. Instructor Lynnette Clark will lead the class in learning about snowflake photographer Wilson Bentley, and in making negative and positive snowflake images and collages, utilizing interesting materials such as recycled CDs, tempera paint, sequins, and various paper types.
The fee is $9 per child or one punch on an Arts Center punch card. A five-punch card may be purchased for $35 and is good for all After-School Art Programs, Art FUNdamentals, and Summer Creative Kids Open Studio. Register by calling 641-357-1998. Clear Lake Arts Center is located at 17 S Fourth St., Clear Lake.
Charles City art gallery is home to famous classical works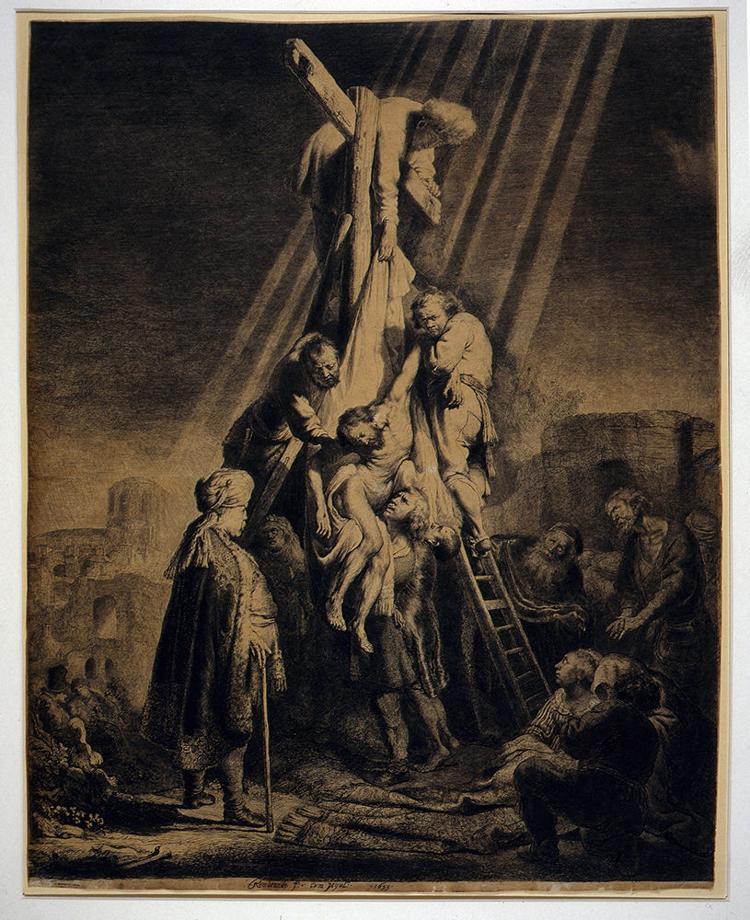 The Mooney Art Collection, a permanent display at the Charles City Public Library, features a diverse collection of artwork curated by well-known Charles City native, artist and photographer John Arthur Mooney. 
Original works by Rembrandt, Goya, Gauguin, Picasso, and Dali are among those housed within the extensive gallery. Mooney also bequeathed his collection of books, manuscripts, monographs, and biographies pertaining to art and artists. The display provides an interactive experience for visitors with smartphones as well.
Charles City Public Library is located at 106 Milwaukee Mall. Regular hours of operation are 10 a.m.-8 p.m. Monday-Thursday, 10 a.m.-5 p.m. Friday, and 1-5 p.m. Saturday. For additional details, visit www.charles-city.lib.ia.us/artgal.
Forest City's Pilot Knob has features unique to area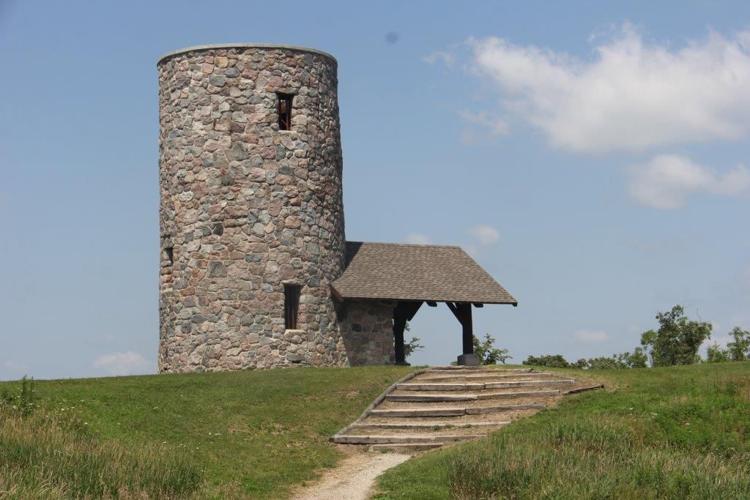 Pilot Knob State Park boasts 700 acres and is home such unique, naturally-occurring features, it's been dedicated as a state preserve.
Among its many draws, visitors will find a man-made lake for recreation, miles of hiking trails, a large amphitheatre, picnic areas, and a lookout point, and the only sphagnum moss bog in Iowa. The bog yields three species of pond lilies which are exclusive to the body of water and cannot be found anywhere else in the state.
A stone lookout tower sits at the highest point of the park, which reaches an elevation of about 1,450 feet.
The park also features a seasonal modern campground, equine access, and a wintertime warming house.
Pilot Knob State Park is located at 2148 340th St., Forest City.
Fiber exhibit by Iowa artist displayed at MacNider Museum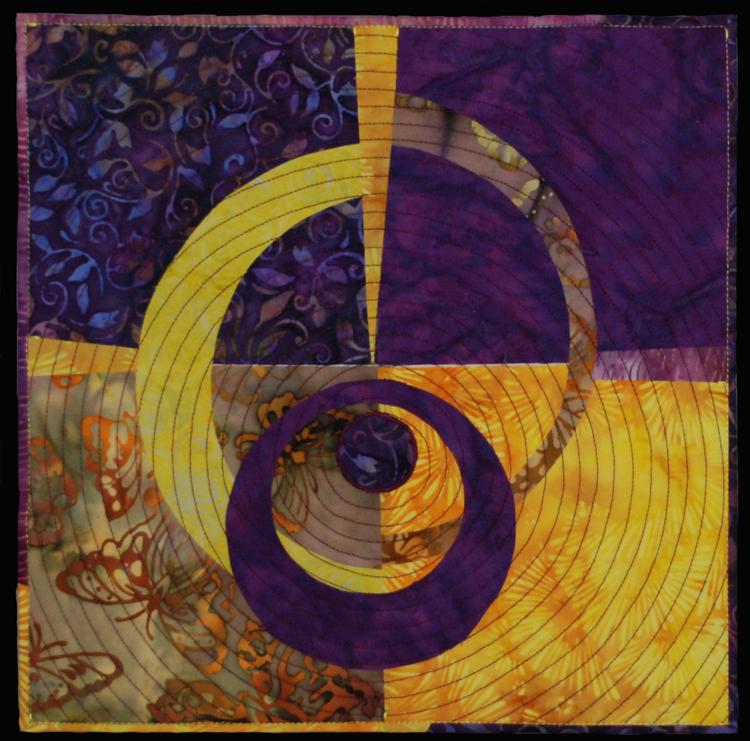 Charles H. MacNider Art Museum is exhibiting a collection entitled "Blue Marbles" by Iowa artist Joanne Alberda, of Sioux Center. Alberda's fiber piece "Improvisions on a Square" was judged Best in Show at the Iowa Crafts: 42 exhibit in 2017, which awarded her a solo exhibition in the museum's Center Space Gallery until Jan. 19, 2019.
Alberda is a former college art teacher, who works in the medium of fiber, specifically art quilting. She cites the Midwest's landscape and its seasonal changes as a source of inspiration for her large, colorful, intricate works.
Charles H. MacNider Art Museum is located at 303 Second St. NE, Mason City, and is open Wednesdays, Fridays, and Saturdays, 8 a.m.-5 p.m., with extended hours Tuesdays and Thursdays, 9 a.m.-8 p.m. Admission is free, but donations are always accepted.
Local nature haven offers outdoor activities and hands-on learning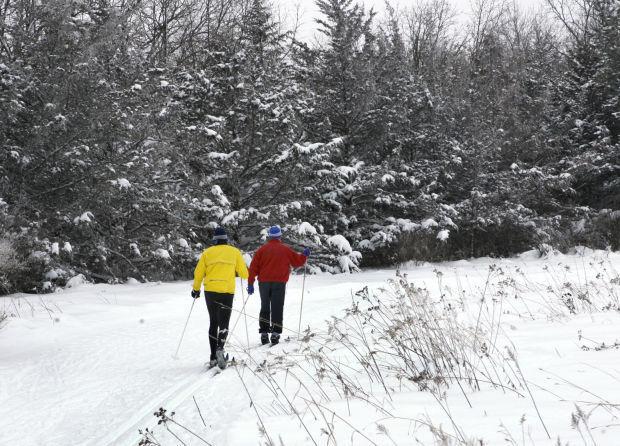 Lime Creek Nature Center provides visitors of all ages hands-on education about the area's wildlife and natural resources.
The center includes a library, auditorium, playful learning center, mounted animals, and live aquarium displays of local reptiles, amphibians, and fish. Just outside the building is a small amphitheatre, bird-feeding station, and picnic area.
Miles of combined paved, gravel, and dirt trails surround the center, which allow for all skill levels of hiking, as well as mountain biking, snow biking, snow shoeing, and cross-country skiing.
The grounds also feature scenic lookout points, a hike-in primitive campsite, lakeside dog training area, and designated equestrian parking and trails.
Lime Creek Nature Center is located immediately north of Mason City on U.S. Highway 65 N. Find them on Facebook for details and event information.
Osage museum gives glimpse at local history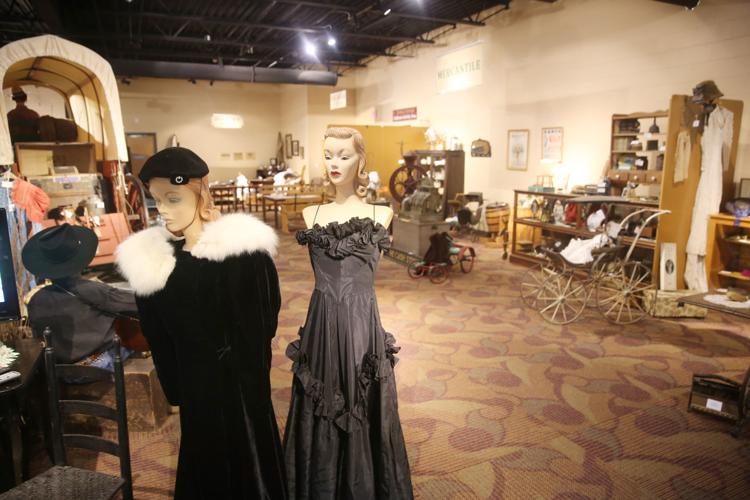 Mitchell County Historical Museum is housed in the Cedar River Complex and is one of five sites comprising the Mitchell County Historical Society.
Guests will enjoy a locally-curated collection of antique and vintage items, including a vast rotating collection of clothing, commerce and household equipment, Pioneer-era artifacts, and historically significant memorabilia, as a gift shop.
Displays are updated throughout the year, and visitors will currently find a special WWI tribute alongside the permanent and rotating exhibits.
Museum hours are Wednesday-Sunday, 1-5 p.m. Admission is free, but donations are always accepted. The Cedar River Complex is located at 809 Sawyer Drive, Osage.
For more information about this or other sites within the Society, visit www.mitchellcountyhistoricalsociety.org or the Mitchell County Historical Museum Facebook page.
Music Man Square welcomes visitors and tour groups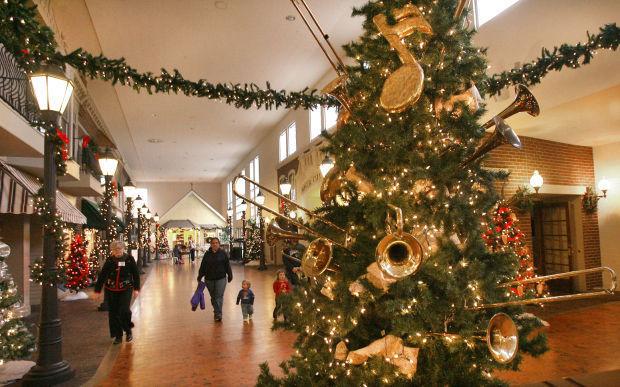 The Music Man Square, located at 308 S. Pennsylvania Ave. in Mason City, features a replica streetscape from the musical of the same name, a museum commemorating the works of composer and Mason City native Meredith Willson, a gift shop, old-fashioned ice cream parlor, and entry to the adjacent, restored childhood home of Willson.
Through the end of January, the Square celebrates the famous Meredith Willson carol, "It's Beginning to Look a Lot Like Christmas," and the streetscape is elaborately decorated with numerous Christmas trees and festive lights and decor.
Admission is $10 for adults and $5 for kids. Children aged 6 and under are free. Tours are available and large groups can be accommodated by calling 641-424-2852.
Winter hours of admission are Friday and Saturday, 1-5 p.m. Visit The Music Man Square's Facebook page for more information.
Heritage Park draws visitors from across state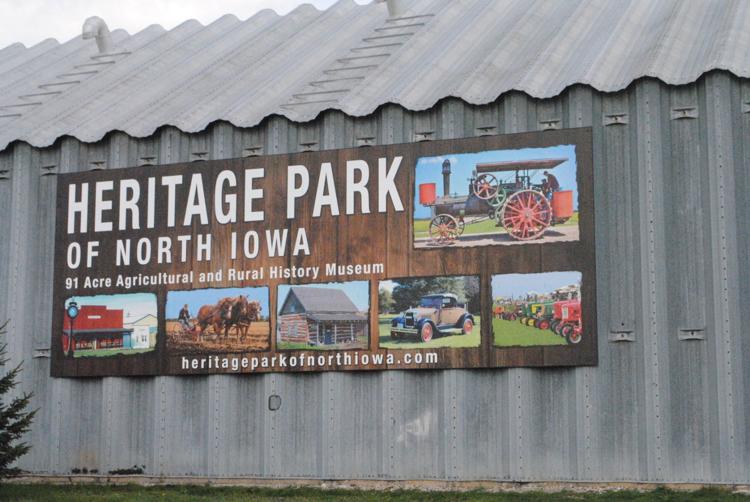 Forest City's Heritage Park offers self-led and guided tours along its unique 91-acre grounds.
The park features original structures and replica buildings representative of the late 1800s and early 1900s. Throughout the park, visitors will find numerous nostalgic and educational displays, including antique vehicles and machinery, antique furniture, and Native American artifacts. Other park amenities include a functional church and an events hall.
Heritage Park is located near the intersection of County Road B-14 and Highway 69. Visit www.heritageparkofnorthiowa.com for details.
Take a tour of Mason City's most famous building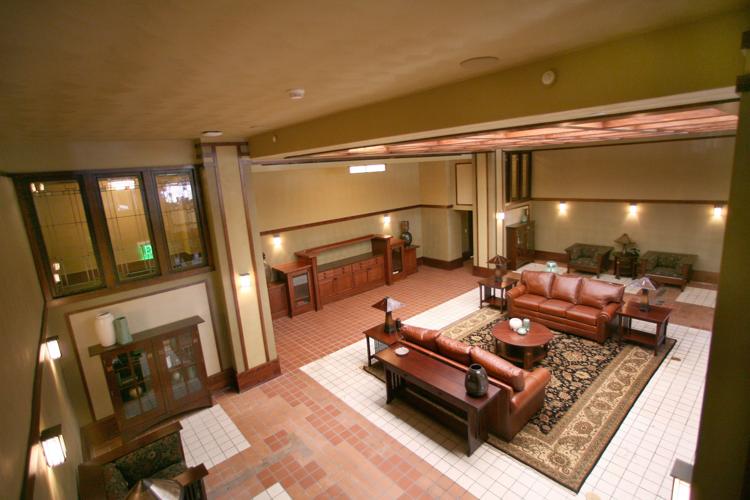 Wright on the Park, the non-profit organization which owns the Historic Park Inn Hotel, offers guided tours of the famed hotel, as well as souvenirs, books, gifts, and artwork showcasing Mason City's rich architectural history.
The building, which originally also included a bank and office space, was designed and by Frank Lloyd Wright, who also initiated construction, It is the last remaining Wright hotel in the world.
The year of its initial opening inspired the name of the hotel's 1910 Grille, a fine dining restaurant located on the main floor, as well as the 1910 Lounge, located on the lower level. The lounge is also home to a 100-year-old billiards table, which can still be used by guests.
Tours are given every Thursday through Sunday. Visit www.wrightonthepark.org for times and admission prices.