Pita Pit is slated to reopen under new ownership in late June or early July at 616 S. Monroe Ave., in Mason City, said Paul Unsen, who purchased the franchise with his brother this spring.
"We're really excited to serve the patrons here in Mason City," he said. "I've heard such great things about how they've supported Pita Pit in the past."
The franchise, which was previously owned by Lee Olson, closed in August 2018. It was opened by Tom and Annette Cruse in 2008.
Unsen and his brother A.J. were approached earlier this year about purchasing the shuttered location after they opened their first Pita Pit franchise in Dubuque in April 2018.
"Our Dubuque store does well, and ... now we're going to venture on, start more," he said.
Unsen and his wife, Nicole, a Mason City native, moved to River City with their 1-year-old son earlier this month to begin the remodeling of their new restaurant.
The 2,000-square-foot space was far from opening ready Friday, but Unsen said it was progressing.
The walls were recently painted Pita Pit's signature red and green. Coca-Cola was scheduled to hook up their fountain machine. Arrangements had been made to reface the counters and tables, and interested candidates were starting to apply for part-time jobs.
"It'll come together pretty quick, and then, we'll be ready to make some pitas," Unsen said.
You have free articles remaining.
Pita Pit, a Canada-based quick-service restaurant, offers artisan and custom breakfast, meat and vegetarian pitas, salads and gluten-free wraps.
Bacon cheeseburger, steak fajita, Thai chicken and falafel are popular pitas at the brothers' Dubuque location, which Unsen's brother is operating.
"There are a lot of good menu items," Unsen said.
Unsen anticipates the Pita Pit location will employ about 15 part-time employees.
An opening date hasn't been determined yet, he said.
The location will offer online ordering through the Pita Pit website as well as its mobile app. Catering and delivery will also be available.
There will also be weekday specials and featured items as well as a grand opening.
Unsen said he's looking forward to being a part of the business community. He worked at Carlos O'Kelly's in Mason City for 19 years, including 10 as general manager.
"I love to be involved in the community," he said. "There are a lot of businesses that can be partnered with."
North Iowa Nine: What's happening in North Iowa (with photos)
Surf presents free live music with its Summer Showcase Series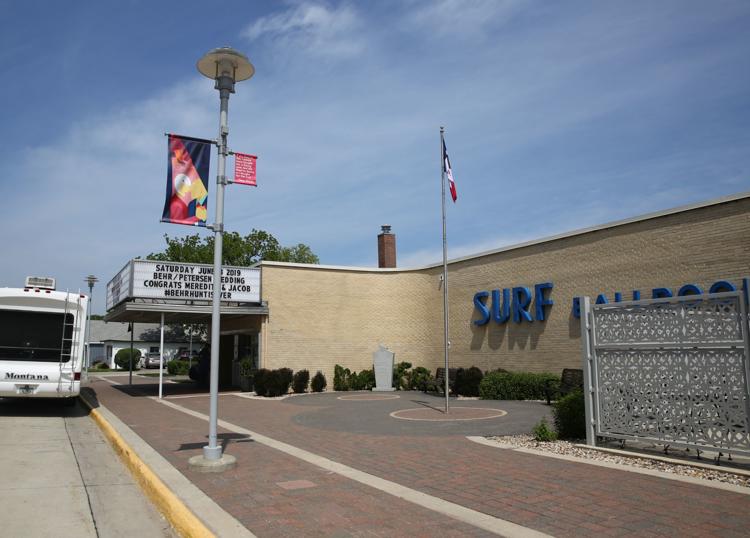 The Surf Ballroom & Museum continues its Summer Showcase Series with a live performance Thursday, June 13, at 7:30 p.m., in the Cypress Room.
Area musicians, popular folk singer Juni West and Betty, of well-known variety ensemble Betty and the Gents, will perform together. Both artists play a number of shows each year in North Iowa with their respective bands and affiliated acts.
Singer-songwriter Tahmyrah Lytle of Mason City will open the show.
The Summer Showcase Series is a free weekly performance featuring local and regional up-and-coming musicians. The Surf Ballroom & Museum is located at 460 N Shore Drive, Clear Lake.
Mid States Horse Show continues this weekend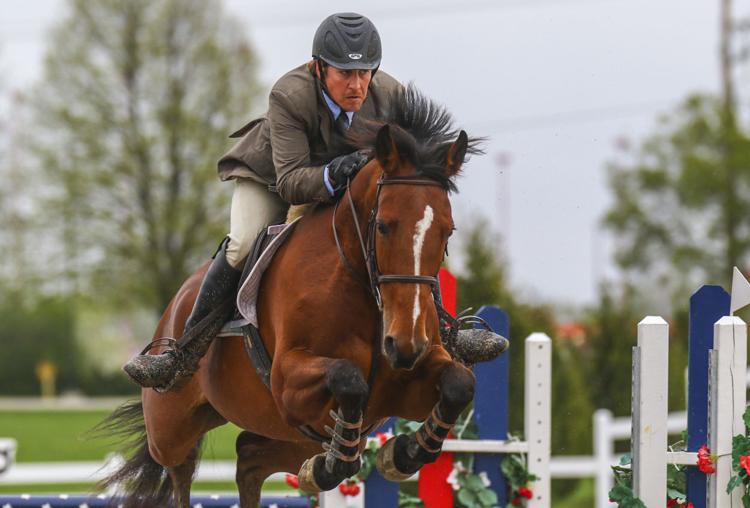 Mid States Horse Shows' encore show returns to Mason City, with day-long events continuing through Sunday, June 16, at the North Iowa Events Center.
Talented horse and rider Hunter-Jumper teams will perform a series judged events which consist of precision jump courses and jump courses designed for judges to score the horse's performance based on its behavior, movement, and execution of commands.
The North Iowa Events Center is located at 3700 Fourth St. SW, Mason City.
Yoga hike offered at Lime Creek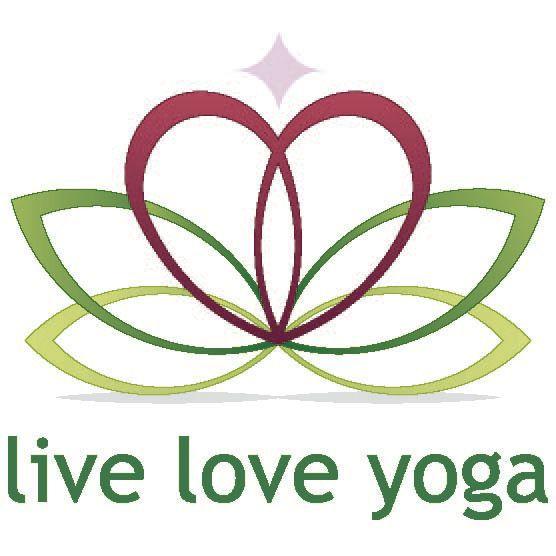 Live Love Yoga will host a yoga hike at Lime Creek Nature Center, Saturday, June 15, at 9 a.m. The group will be led on a hike along Lime Creek's trails, and participate in a 30-45 minute, outdoor yoga class.
The regular practice of yoga has been reported to have benefits of increased flexibility, improved respiration, elevated energy levels, and an overall sense of well-being.
Comfortable, layered clothing, and appropriate footwear is recommended. Attendees should bring their own mat, towel, and desired extras, such as water, insect repellent, and sunscreen to carry along.
The class will meet in the Nature Center parking lot at 8:45 a.m. Participants must sign a waiver before beginning. Hikes will be cancelled in the case of inclement weather. There is no fee, but donations are welcome.
Contact Live Love Yoga at 641-420-4222 for details.
Two weekend events planned at Pilot Knob State Park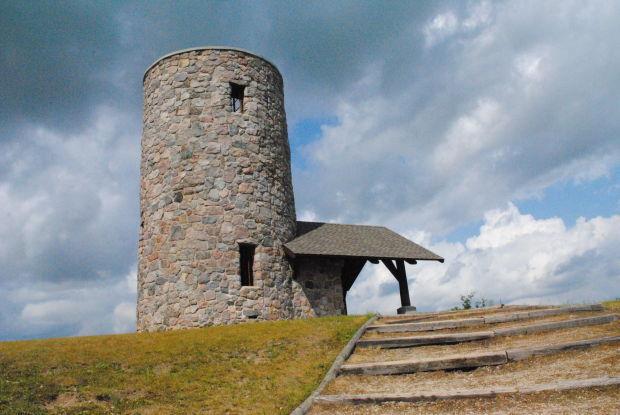 Friends of Pilot Knob will host a camping event on Saturday, June 15, followed by a Father's Day hike on Sunday, June 16.
Campers are invited to decorate their campsites for Christmas in June, which will begin with a ranger talk at 7 p.m. at the campgrounds, and will continue with decoration judging at 8:20, and a showing of a Christmas movie at 9 p.m.
Sunday, a Father's Day hike will be take place 1-3 p.m. with a 2.5-mile trek along McGrady Trail Loop. Refreshments will follow.
Visit the Friends of Pilot Knob Facebook page for additional details and updates.
Pilot Knob State Park is located at 2148 340th St, Forest City.
Mason City Public Library's summer StoryWalk combines reading with exercise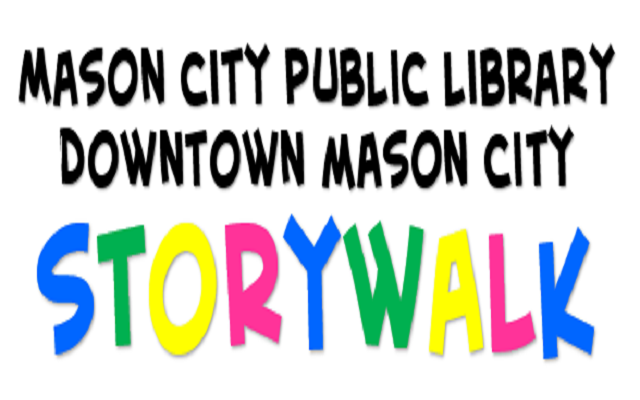 Help your kids get some reading in this summer while spending some time outdoors! Mason City Library's Mason City StoryWalk takes you on a self-paced tour of the charming downtown area as you read the book "Life on Mars" by John Agee. Pages from the book are pasted in the windows of various businesses.
Begin the walk at CENT Credit Union, 25 E State St, Mason City, then follow the instructions on each page to complete the book. The StoryWalk runs through Tuesday, July 31.
Contact the Mason City Public Library Youth Services Dept., at 641-421-3671 for more information.
Fresh on Fridays adds some color to your weekend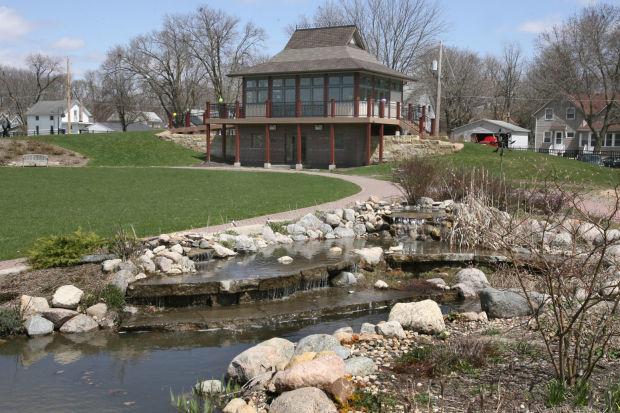 Clear Lake's Central Gardens hosts Fresh on Fridays each week, 8-11 a.m., June through August, weather permitting.
Complimentary coffee, iced tea, and homemade treats are provided in the Education Pavilion and informative gardening presentations are held in the Mother Earth Work Shop.
Fresh-cut bouquets are available for purchase, while guests explore the lush, colorful grounds. There are also fun, hands-on learning activities for kids. Admission is free.
Central Gardens is located at 800 Second Ave. N, Clear Lake. Paved walkways lead visitors through the 2.75 acre grounds, which boast a variety of display gardens, water features, terraces, a learning center, and a moon gate arch. Visit www.centralgardensiowa.com for additional information.
Thursdays on Main continues in downtown Clear Lake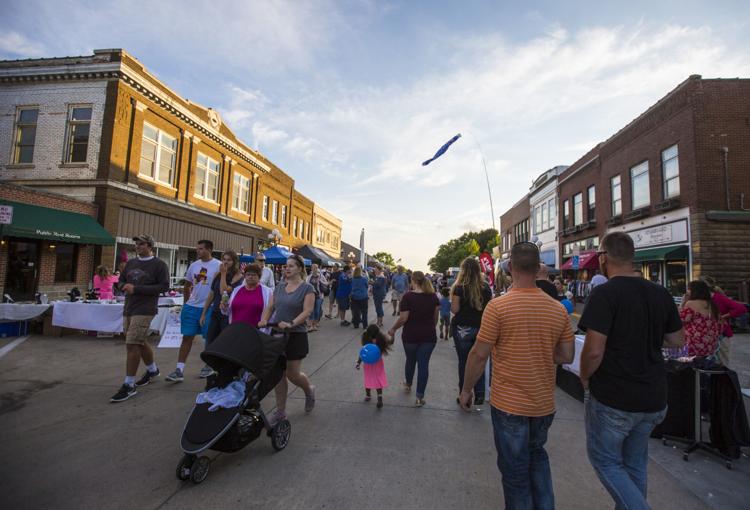 Clear Lake's Thursdays on Main event will kick off at 6 p.m. on Main Street.
Visitors will find extended retail hours, a vendor street market, live music and special entertainment stages, a classic car show, kiddie amusements, and movies in the park.
This week's performances include special entertainment on the 300 block, at 6:30 p.m., by Turbo Tumbling, and live music on the 400 block, at 7 p.m., by Split Second Band.
Next week's event will feature live music by Kurt Allen Band.
Schedule a visit to Forest City's Heritage Park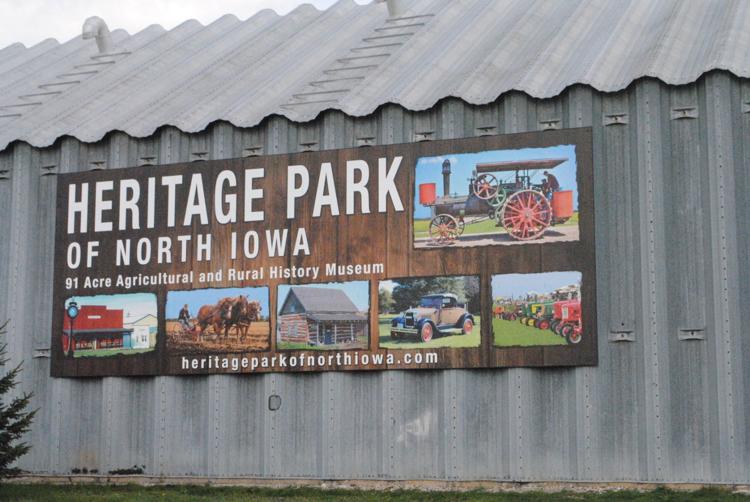 Forest City's Heritage Park offers self-led and guided tours along its unique 91-acre grounds.
The park features original structures and replica buildings representative of the late 1800s and early 1900s. Throughout the park, visitors will find numerous nostalgic and educational displays, including antique vehicles and machinery, antique furniture, and Native American artifacts. Other park amenities include a functional church and an events hall.
Live artist demonstration featured at Mason City gallery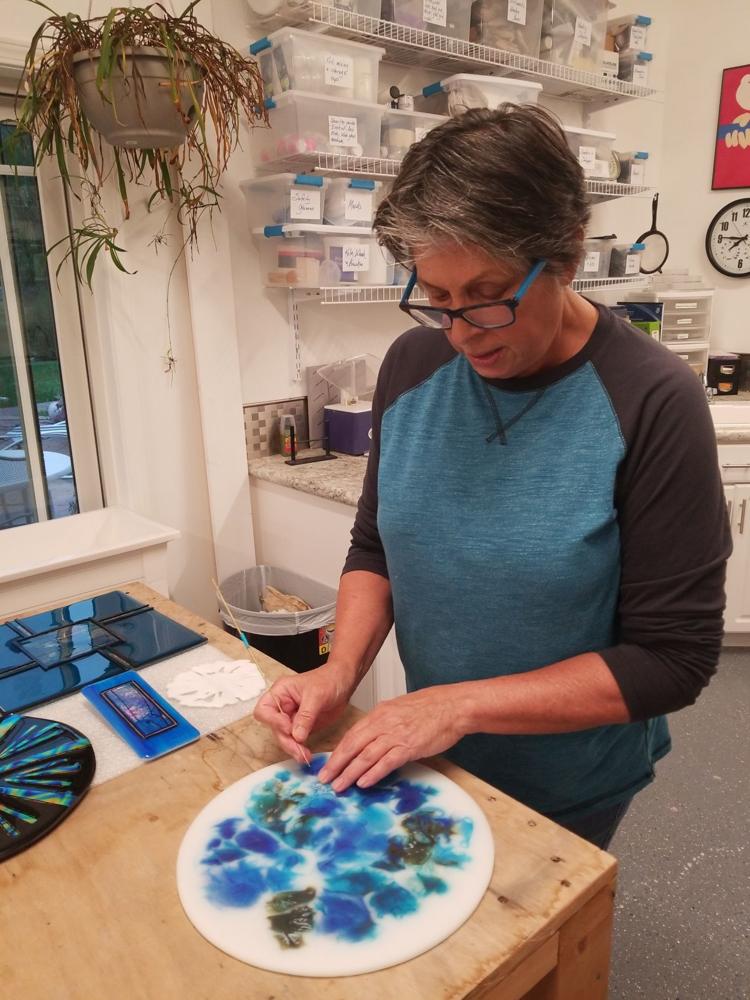 Art on the Plaza will host a live demonstration featuring one of its contributing artists on Saturday, June 15, noon-4 p.m.
Fused glass artist Chris White will be on hand, giving mosaic demonstrations and sharing some of her experiences from her 20 years as an artist.
White has been affiliated with the gallery since its inception in 2015, and actively contributes to the local art community.
Art on the Plaza, located on Mason City's Federal Plaza at 11 S Federal Ave., is a shared gallery and market space featuring a number of Iowa artists with backgrounds in a wide variety of mediums. Regular business hours are Wednesday-Saturday, noon-4 p.m.
Every year, thousands of North Iowans flock to Mason City to celebrate Band Festival weekend. The four-day event includes live entertainment, …