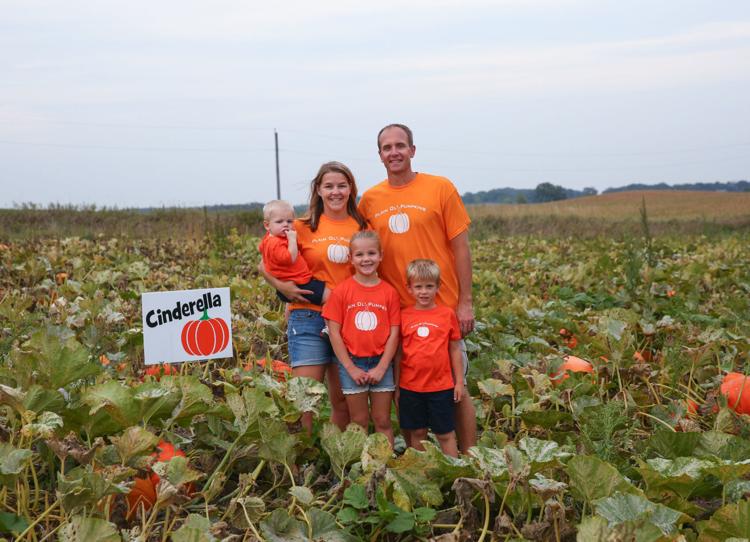 A grass runway and a hangar.
Those are the things that Andy and Jamie Meyer envisioned for the more than 7 acres they purchased north of U.S. Highway 18 in Clear Lake last fall, but it's become much more than that.
"We just live down the road, so this is kind of our little piece of heaven," Andy said.
The couple and their children Addison, 7; Teagen, 5; and Easton, 18 months; have spent the past six months transforming the acreage into Plain Ol' Pumpkins, a pumpkin patch featuring a variety of pumpkins, gourds and other fall favorites as well as old-fashioned games and activities.
The pumpkin patch, 4333 260th St., opens Saturday.
"It's been a lot of work," he said. "We won't lie to anyone about that, but they've had a blast and we've had a blast."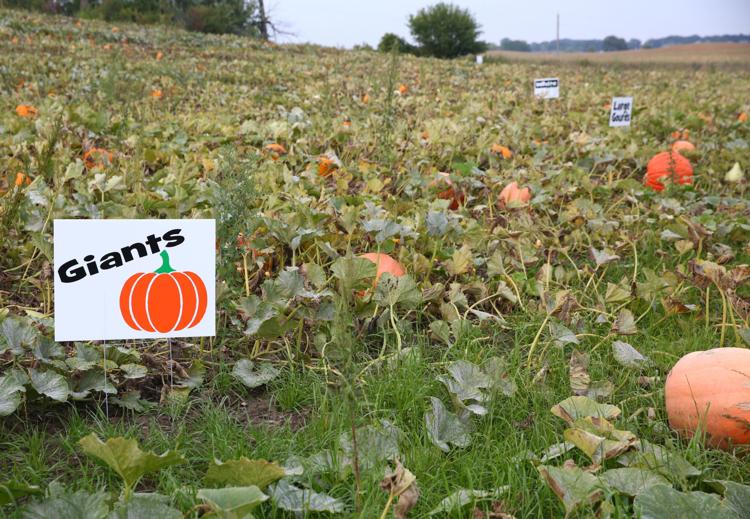 Plain Ol' Pumpkins is the culmination of the Meyers' love for aviation, agriculture and outdoor family fun.
The family originally purchased the land to build a grass runway and airplane hangar, but when they noticed there would be some unused space on the property, they decided to plant pumpkins — 3 acres of pumpkins.
Then came ideas about creating adding a corn maze, grain truck slide, corn box, hay mountain, hayrack rides, apple sling shots and more.
"There are other places to get pumpkins, we know that, but we want our place to be the most adventurous," Andy said. "We want the same things to bring people back to our pumpkin patch that have brought us back to the ones we've visited every year."
You have free articles remaining.
Their pumpkin patch boasts thousands of pumpkins of different shapes, sizes and colors.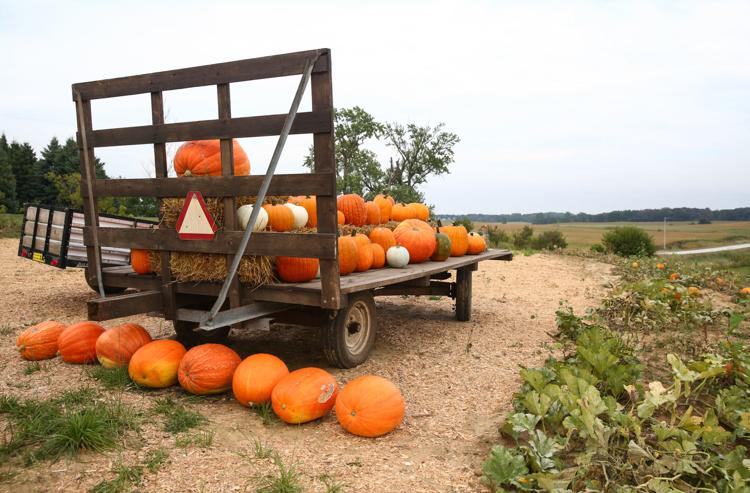 It also has s'mores kits to enjoy at a campfire, light concessions, picnic areas and photo opportunities.
The family expects the grain truck slide, corn maze and you-pick pumpkins to be its big draws this year.
The slide was made using Andy's grandfather's old grain truck that's been passed down to him over the years, and Jamie said the corn maze is family friendly.
All the activities are positioned around the grass runway and the hangar, which won't be completed this pumpkin patch season due to the weather.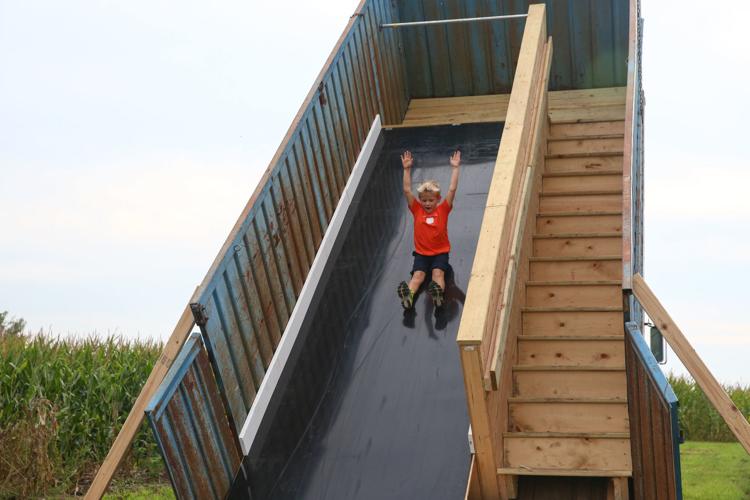 Once the hangar is completed, it'll be used for airplanes, farm equipment and pumpkin patch activities, like birthday parties, fundraisers and classroom tours.
The Meyers hope to expand the offerings at Plain Ol' Pumpkins each year to attract more families, like a fly-in pumpkin patch day where children can pick pumpkins and view airplanes.
Andy, a principal at Bergland & Cram, and Jamie, a teacher at Mason City Schools, have enjoyed creating the pumpkin patch with their children and look forward to sharing it with other families this weekend.
"We say the pumpkin brings you out, but the adventure brings you back," Andy said.
Plain Ol' Pumpkins will be open from 9 a.m.-5 p.m. Saturdays and from noon-4 p.m. Sundays until Oct. 27. Admission, including all the activities, is $5 per person or free for children 2 and younger.
Plain Ol' Pumpkins - 1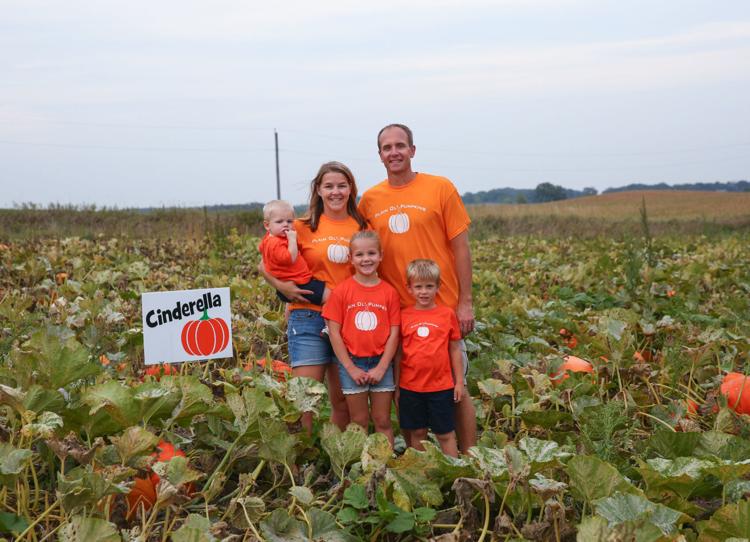 Plain Ol' Pumpkins - 2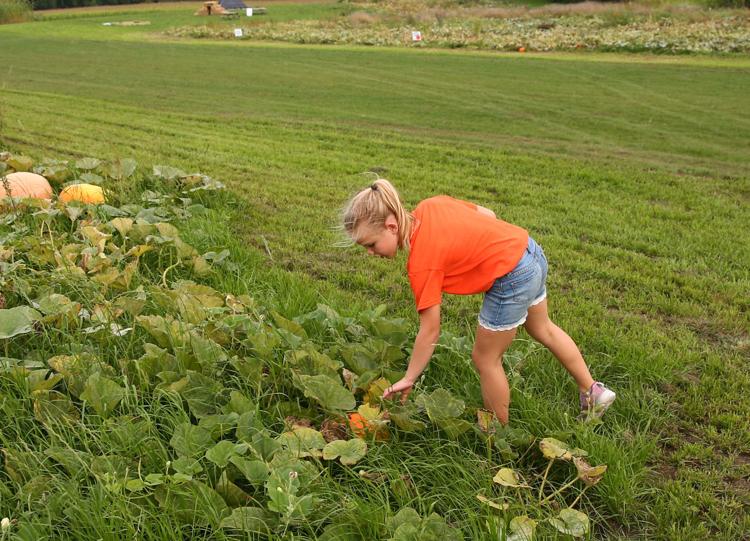 Plain Ol' Pumpkins - 3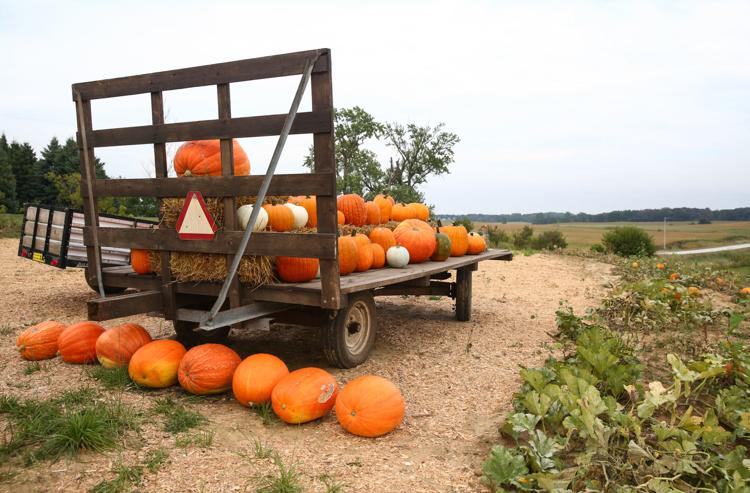 Plain Ol' Pumpkins - 5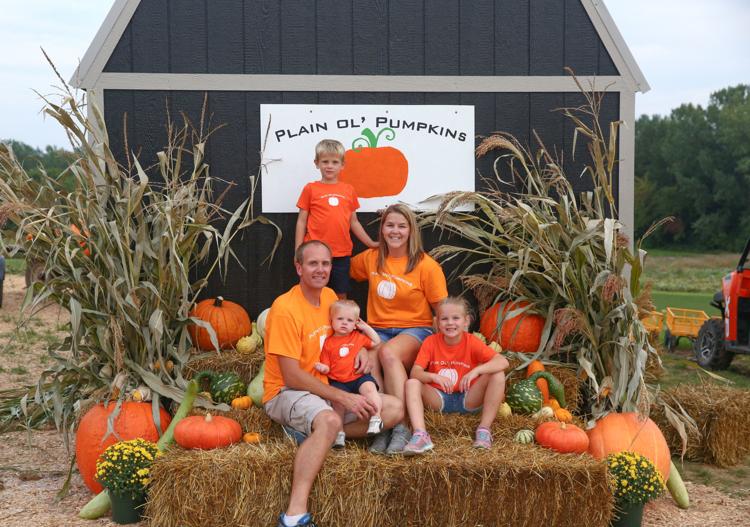 Plain Ol' Pumpkins - 6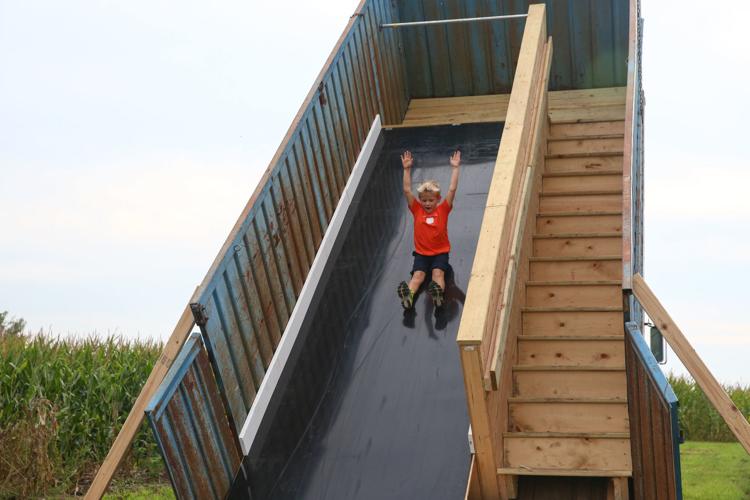 Plain Ol' Pumpkins - 7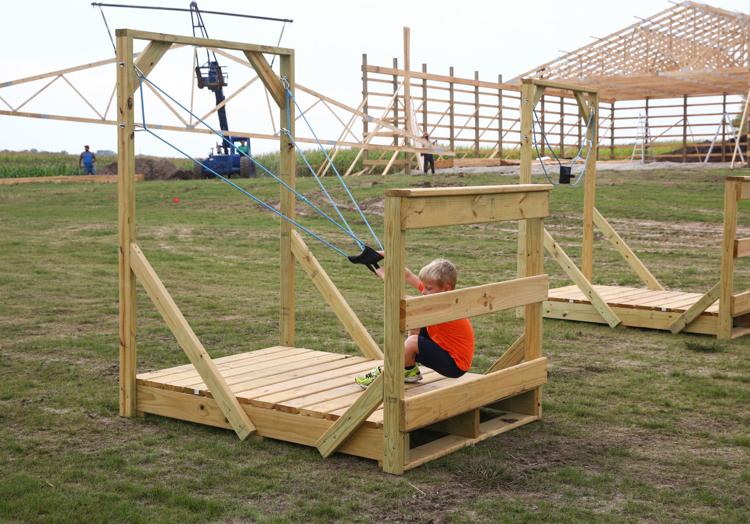 Plain Ol' Pumpkins - 8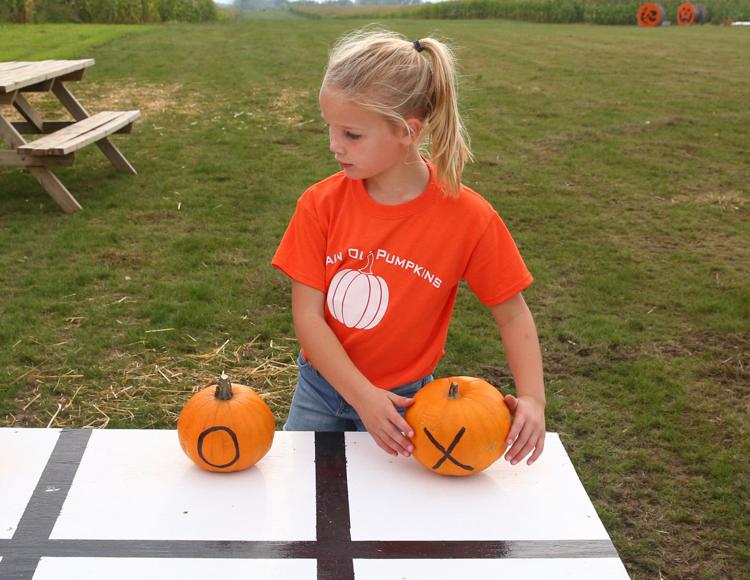 Plain Ol' Pumpkins - 9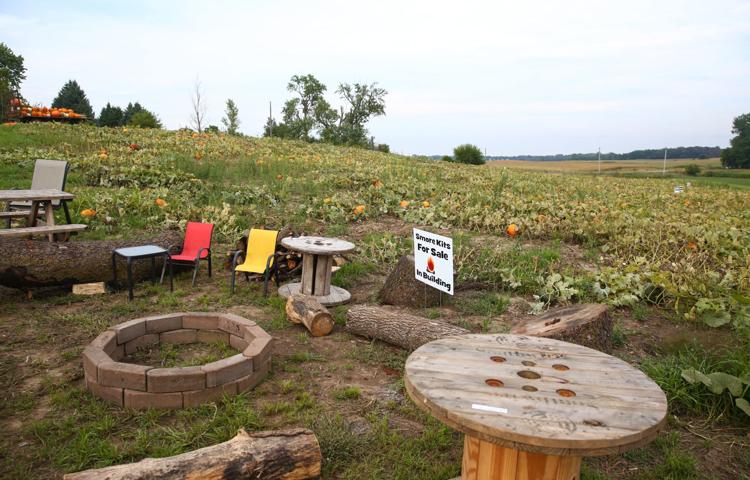 Plain Ol' Pumpkins - 10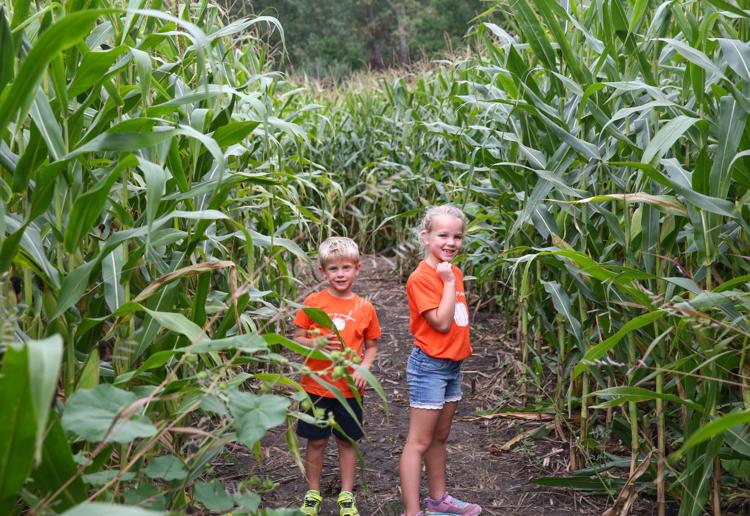 Plain Ol' Pumpkins - 11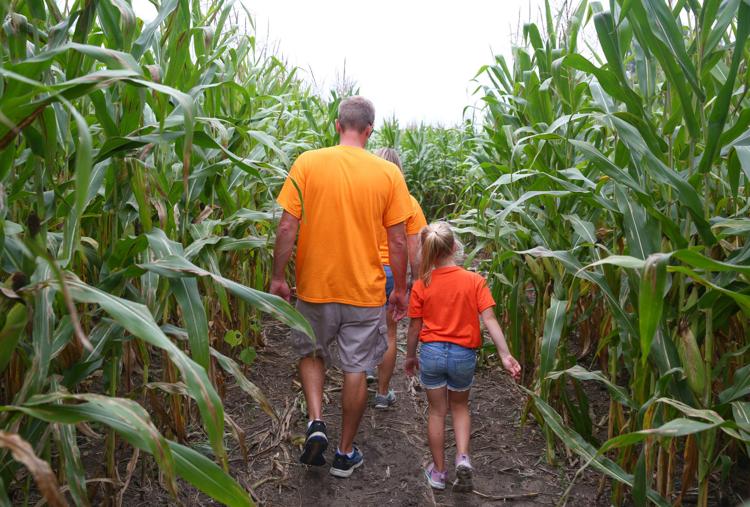 ADD YOUR VOICE TO THE DISCUSSION: Become a member
What a Globe Gazette News+ membership can do for you:
A deeper examination of local issues than you'll find anywhere else.
Two products in one – not everything that's in the print edition of the Globe Gazette is on our website, and not everything on our website is in the print edition.
Access to newspapers.com archives dating back two years.
The ability to carry your local news with you and receive alerts instantly as news unfolds.
Advertising that frequently gets you deals you won't find anywhere else.
Reach Reporter Ashley Stewart at 641-421-0533. Follow her on Twitter at GGastewart.