OSAGE - One child was injured after an Osage school bus crashed into a utility pole due to icy roads.   
At about 9:25 a.m. Wednesday, Osage Schools School bus driven by John Morische, 58, of Rudd, was travelling westbound on 316th Street west of Jersey Avenue.
According to Iowa State Patrol, the bus crested a small hill and then slid off of the road due to icy road conditions.
The bus struck a utility pole, causing the power lines to land on the bus in the ditch. Heartland Power verified that the power was turned off and the 10 students and driver were able to evacuate the bus.
The road was 100 percent ice covered, according to the Mitchell County Sheriff's Office.
"Emergency and school personnel responded to the scene and it was determined that there were no life-threatening injuries," Osage Superintendent Barb Schwamman said.
A 10-year-old male student was injured and transported to Mitchell County Regional Health Center by EMS as a precaution.
The other nine students were transported to Osage Community School.
Mitchell County Sheriff's Office Assisted at the scene.
"We are extremely grateful to the police, first responders, and Heartland Power who quickly responded to this incident," Schwamman said. "We are in the process of establishing hard surface routes."
Live road conditions: North Iowa DOT webcams
I-35 at Dows Webcam
I-35 at Clear Lake Webcam
I-35 at Clear Lake Webcam 2
I-35 at Clear Lake Webcam 3
I-35 Rest Area North of Clear Lake
I-35 at Joice Webcam
I-35 at Northwood exit
I-35 at Ames
US-18 at Spencer
US-18 near Mason City
US-18 near Floyd
US-218 near Plainfield
Highway 9 near Decorah
Highway 9 near Estherville
I-35 south of Albert Lea, Minnesota
I-35 at Owatonna
Cape Canaveral Florida Webcam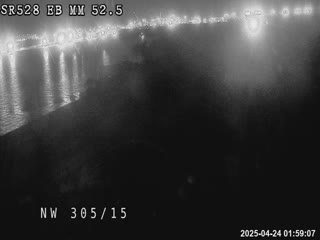 Highway 52 Rochester