BURCHINAL | A North Iowa woman was in fair condition Friday afternoon after her SUV was struck by a semi near Burchinal that morning. 
The Cerro Gordo County Sheriff's Office says a blue 2011 Honda CRV driven by Ann Weers, 48, was struck on the passenger side by a 2016 Kenworth semi with a grain trailer driven by Jerry White, 50, Mason City. 
The crash occurred about 10:28 a.m. at the intersection of 210th Street and Lark Avenue.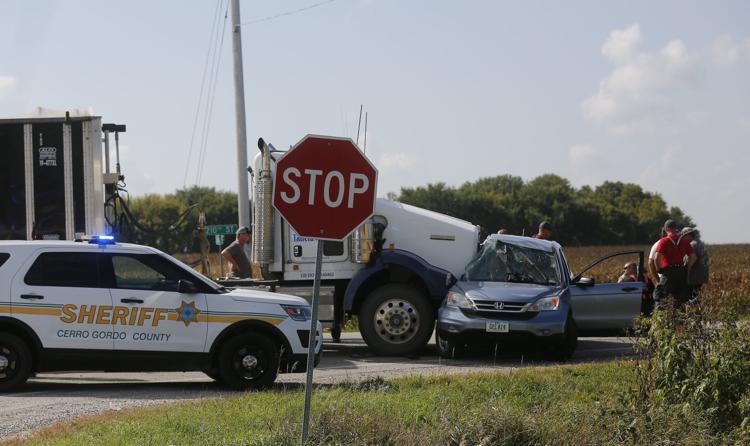 "Witnesses at the scene advised that Weers did not come to a complete stop at the stop sign and pulled in front on White's vehicle on 210th Street," the sheriff's office said in a statement. 
The sheriff's office said White was unable to stop in time and pushed Weer's vehicle approximately 50 feet west.
Weers was airlifted by Mercy Air Med. White wasn't hurt.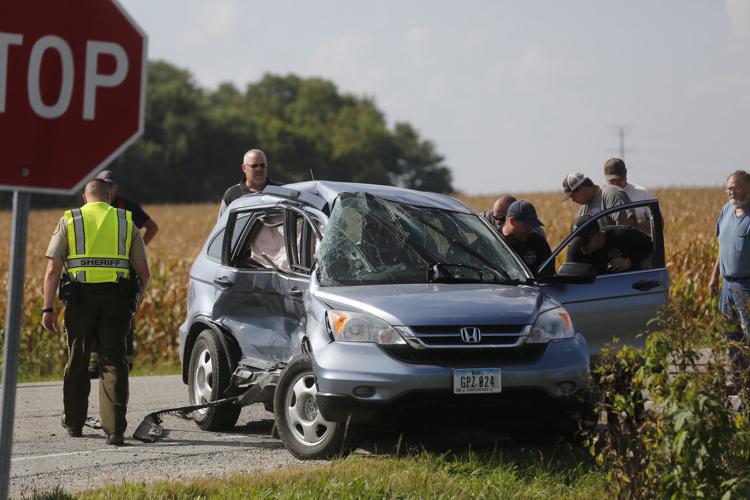 Both were wearing seat belts, according to the sheriff's office. 
The crash remains under investigation.
The Iowa State Patrol, Mason City Fire, Rockwell Fire and Swaledale Fire assisted at the scene.