CLEAR LAKE | Officials said a stove was to blame for a fire that destroyed a mobile home Saturday in Clear Lake. 
Clear Lake Fire Department said their investigation determined the fire at 1500 S. Shore Drive, Lot 22, was caused by a gas stove burner that ignited combustibles on the stove top, according to a news release.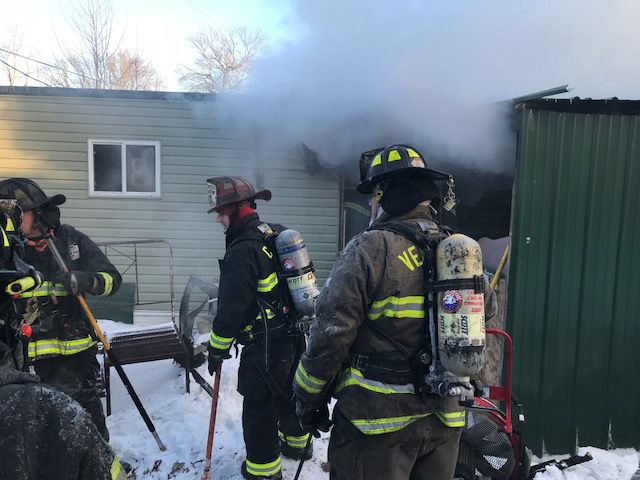 The fire was reported at 7:31 a.m. Saturday, the fire department said. Firefighters entered through the trailer's side door, encountering heavy smoke and fire. 
It took the department three hours to fully extinguish the fire, officials said, noting subzero temperatures caused equipment to freeze. 
The mobile home, owned by Justin Lindner, was a total loss. Lindner did not have insurance and is being assisted by the American Red Cross, the department said. 
CLEAR LAKE | No one was injured in a mobile home fire on Saturday morning. 
Firefighters on scene said one cat perished in the fire and the fate of another cat and dog was unknown. There were no injuries.
Estimated damage is $25,000 for the trailer and $5,000 for the contents inside.    
The Clear Lake Police Department, Ventura Fire Department and Alliant Energy provided assistance at the scene.