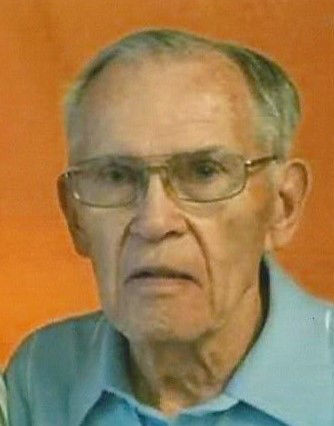 August 21, 1928 - December 28, 2019
Elma - Wilbur Clarence Kleckner, 91 of Elma, Iowa, formerly of Riceville, passed away Saturday, December 28, 2019 at Colonial Manor.
Wilbur was born August 21, 1928 in Riceville, to Henry Clarence and Opal Merle (Torney) Kleckner and was raised on the family farm. He attended a rural one-room school (Jamestown No. 8) through 8th grade and then graduated from Riceville High School in 1946.
Wilbur worked on the farm before being drafted into the U.S. Army in 1950. He was on active duty from January 1951 through December 1952, serving during the Korean War. Wilbur was stationed in Japan for 19 months.
You have free articles remaining.
When he returned to Iowa, he lived on the farm and worked in Riceville as a plumber. On October 18, 1953, he married Laura Mae Kesten in Riceville. September 1956, Wilbur became an insurance agent for Farm Bureau in Cresco. In 1960, Wilbur transferred to the claims side and became an adjuster, relocating to Vinton with their four daughters. His career with Farm Bureau spanned 33 1/3 years. After Wilbur retired, and with an empty nest, they returned to Northern Iowa where their life together began.
The girls were on the Vinton Aquatic Club. Wilbur and Laura could be found at the majority of the swim meets, as the unofficial split timers for the team. Wilbur was involved with the girls' activities. He was a quiet man, but could get pretty vocal, either aiding the home plate umpire or assisting the referees with their calls, in turn embarrassing Laura to the point she wouldn't sit with him. Wilbur, having played baseball in his early years, was a natural at coaching a women's slow-pitch softball team that Sherri and Kim played on. They did manage to win quite a few games and even brought home some hardware.
While in Vinton, they belonged to bowling leagues, enjoyed square dancing as members of the Vinton Twirlers and traveled around to other clubs to capture/recapture the clubs banners. Wilbur enjoyed photography and could always be seen with a camera around his neck. He was always tinkering on something whether a car, lawnmowers or clocks.
Wilbur had been a member of the Vinton Noon Kiwanis Club, serving as club treasurer for many years before moving back to northern Iowa. He was a member of the American Legion Roy Gue Post #244 of Riceville and Veterans of Foreign Wars Post #7920 of Osage.
Wilbur is survived by his wife of 66 years, Laura of Elma; four daughters, Debbie Kleckner-Chamarty (Murty) of Eden Prairie, MN; Kathy Tomlinson (Carl) of Brooklyn and their son Jarrod Tomlinson (Amanda); Sherri Weis (Bruce) of Stacyville, and their children, Matthew (Jill), Michael (Rachel) and Nicole Feller (Jordan); and Kim Pendarvis of Brooklyn; eight great-grandchildren; one brother Gordon Kleckner (LaRae) of Riceville; and a sister-in-law Sharen Kleckner of Denison. He was preceded in death by his parents; two brothers, Richard and Lowell Kleckner; two sisters-in-law, Leone Duryee and Leah Kleckner; brother-in-law Loren Duryee; and son-in-law Larry Pendarvis.
Lindstrom Funeral Home in Riceville is assisting with arrangements. Visitation is Friday, January 3, 2020 from 3-6 p.m. at the funeral home. Funeral Service will be Saturday, January 4, 2020 at 11 a.m. at the Congregational Church in Riceville, with visitation one-hour prior. Interment will be at Riverside Cemetery north of Riceville, with Military Honors.