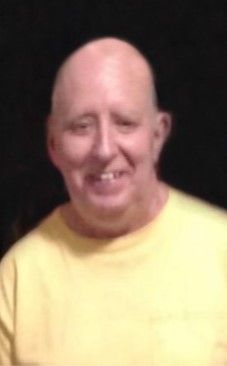 February 17, 1949 - August 11, 2019
CLEAR LAKE - Steven Lloyd Olson, age 70, of Clear Lake, passed away Sunday, August 11, 2019, at MercyOne North Iowa Hospice in Mason City. We know that his restrictions he had here on earth are gone now as he is greeted by his Mom and Dad! Celebrate Steve, Celebrate!!!!
Cremation has taken place.
A Celebration of Life will be held at 10:30 a.m. Saturday August 24, 2019, at United Church of Christ in Osage, with Pastor Charles Owens officiating. Inurnment will be at the Osage Cemetery. Following the services there will be a time to greet the family for fellowship and lunch in the parish hall.
You have free articles remaining.
Steve was born February 17, 1949, in Osage, the son of Lloyd and Laurine (Motland) Olson. He was baptized, went to Sunday School and confirmed at Our Savior's Lutheran Church in Osage. Steve went to Osage Special Education Classes as a youth. He lived at Comprehensive Systems and then moved to Clear Lake to live, work and enjoy his life at Handicap Village, now called One Vision. Steve was a member of Our Savior's Lutheran Church in Osage and then a member of Zion Lutheran Church in Clear Lake. He enjoyed singing in the choir at the Village, assembling window latches, wood working for bird houses for the Village store, going on trips to ride horses, dancing at the Village parties, collecting John Deere tractors, seeing his friends and Brother's Families and most of all EATING!
In lieu of flowers, memorials may be directed to One Vision.
Steve is survived by his brother, Doug and wife Joette of Kalona, brother, Dean and wife Jill of Orchard, and brother, Bruce and wife Sue of Spirit Lake; seven nieces and nephews; and 17 great nieces and nephews.
He was preceded in death by his parents.
Champion-Bucheit Funeral Home in charge of arrangements, 641-732-3706.