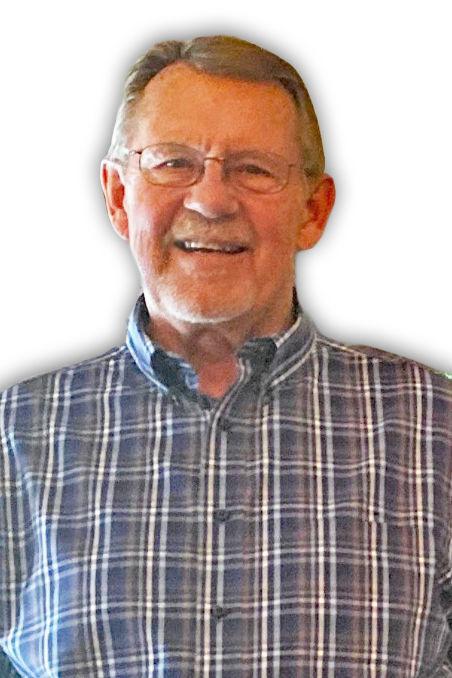 January 4, 1947 - February 11, 2021
Northwood - Russell W. Hickman, 74, of Northwood passed away peacefully and was ushered to heaven by our Lord and Savior on Thursday, February 11, 2021 at MercyOne North Iowa Medical Center with his family by his side.
Funeral Services will be held 11:00 a.m. Saturday, February 20, 2021 at Conner Colonial Chapel, 1008 1st Ave. South, Northwood, IA 50401 with Rev. Linda Johnson-Prestholt officiating. A Livestream of the services will also be available on our facebook page: https://www.facebook.com/HoganBremerMooreColonialChapel/.
Visitation and public viewing will be from 4:00 p.m. to 7:00 p.m. Friday, February 19, 2021 at the funeral chapel. Visitation will continue one hour prior to the funeral at the chapel.
In lieu of flowers, the family suggests making a contribution to the Northwood Masonic Lodge or a charity of your choice in Russell's name.
Russell Warren Hickman was born January 4, 1947 in Hartville, MO to Ferguson and Ruvella (Brunsvold) Hickman. In March of 1947 the family moved to a farm in Deer Creek Township east of Northwood. Growing up on the farm Russ enjoyed raising livestock and crops. In 1965 Russ graduated from Northwood/Kensett High School.
Russ was united in marriage to Judy Bartz on June 4, 1966 in Kensett and the two began a family. From this union three children were born Rhonda, Jay, and Scott.
In 1966 Russ accepted a position in the meatpacking industry at Iowa Beef in Mason City. He later relocated his family to Davenport to continue his career at Oscar Mayer, Inc. advancing his way up to Federal Meat Inspector. While at Oscar Mayer, Russ attended Palmer College to earn his Doctor of Chiropractic degree, graduating in 1979.
Russ started his 33-year chiropractic career in 1980 in Osage where he practiced for 22 years. After leaving Osage he opened offices in both Garner and St. Ansgar where he practiced until retiring in 2013 to care for his wife Judy.
Russ loved spending time outdoors hunting, fishing, boating, golfing, and doting over his lawn.
Russ has been a Freemason for over 20 years, most recently as a member of the Northwood Masonic Lodge.
Everyone who has met Russ knows his caring personality, generous nature, and witty sense of humor. He will be dearly missed by his family and friends.
Russ is survived by his children, Rhonda (Joe) Neubauer of Springfield, IL, Jay (Amy) Hickman of Hampton, and Scott (Shelly) Hickman of Mason City; grandchildren, Joseph Neubauer, Amanda Hickman, Alecia (Jordan) Lorentzen, Jace Hickman, Jaelyn Hickman, Michael Hickman, Taylor Hickman, and Rylee Hickman; great-grandchildren, Mya, Kai, Shaelynn, Alec and Chandler; his brothers, Robert "Buck" (Rebecca) Hickman, Harold "Pep" (Sally) Hickman both of Northwood, and Marvin (Nancy) Hickman of Forest City; uncle, Orlan Brunsvold; sisters-in-law, Bonnie (Virl) Deal of Grafton, Sharon (Allen) Anderson of Northwood and Richard "Bud" (Jean) Bartz of Eau Claire, WI; as well as numerous nieces, nephews, extended family members and friends.
Russ was preceded in death by his wife Judy; father Ferguson Hickman; mother and stepfather Ruvella and Harry Barnd: sister Carol Dee Reyerson; nephew Gary Reyerson; sister-in-law Betty Jordan; brother-in-law Elmer Schultz.
Conner Colonial Chapel. 1008 1st Ave South, Northwood, IA 50459. (641) 324-1543. ColonialChapels.com.