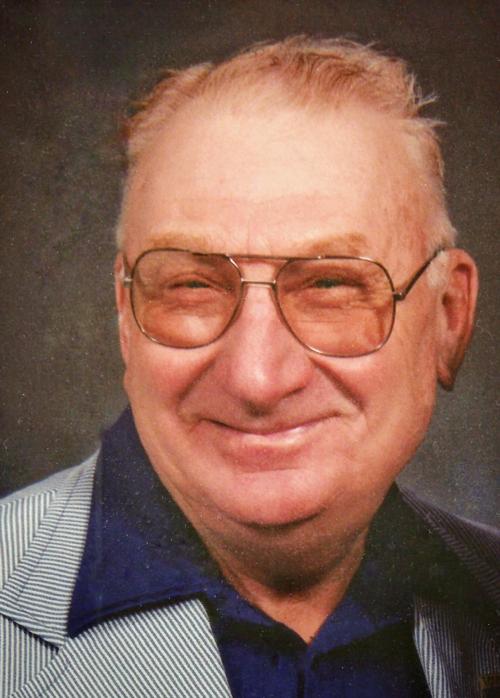 January 5, 1932 - March 28, 2019
THORNTON - Robert Leroy Leininger, 87, of Thornton, died Thursday, March 28, at MercyOne North Iowa Medical Center. Funeral services are 10:30 a.m., Friday, April 5, at Richland Lutheran Church in Thornton; interment in Richland Lutheran Cemetery, Thornton. Visitation is 4 to 7 p.m., Thursday, April 4, at Retz Funeral Home, Thornton, 641-998-2311; memorials to Richland Lutheran Church.
Bob was born Jan. 5, 1932 in Boone, Iowa. His mother passed away when he was only 4 years old. He was raised by his grandmother Emma Leininger and his dad, Harold Leininger. He spent his time working the family farm in Boone until graduation in 1950.
Upon graduating he continued to work on the farm until he met the love of his life, Mary Lou Overman. Reluctant at first, Mary Lou soon became smitten with Bob's charm. In 1952 they wed in State Center and from that union had two boys. David and Michael.
2 weeks prior to discovering a child was on the way Bob enlisted into the Marine Corp. So both David and Michael were born on the military installation of Cherry Point, North Carolina. Bob was serving his tour overseas during the Vietnam war as an air traffic controller in one of the busiest airports in the world at the time.
After discharge from the service Bob found work on an oil pipeline for a time as well as being an insurance agent.
Upon completion of additional schooling Bob returned to his military profession as a "civilian" air traffic controller working for the FFA. This career moved him and his family every few years to new locales. Cherry Point NC to Boone IA, to Olathe, KS then Cedar Falls, IA, onto Sidney NE and finally Thornton, IA. Where Bob and Mary raised their 2 sons until they graduated and moved on. Both entering the US Army.
Bob retired in the 80's from the FFA when the Mason City airport eliminated controllers. Due to the combined years of service for his country, he had the distinction of receiving full benefits from Uncle Sam.
Bob was known for many things in the community. Most notably was his time and commitment to the Lions Club, where he served as District governor on two separate occasions. He was a volunteer fireman, was a member of the American Legion and volunteered for almost everything that was offered.
Bob's Sharp Shop was his next chapter. When he bought sharpening tools and machines to occupy his time, he had no clue how much his service was needed. People came from miles around to have their blades or chains sharpened or fixed.
Bob's other hobbies over the years included: Fishing, golfing, fastpitch softball, hunting, roller skating, bowling, raising rabbits, tropical fish, and St. Bernard dogs for pets and competitive showing.
Bob loved everyone and all creatures great and small. Friends came easy for him because he had a heart of gold and people were drawn to his personality. He could make conversation with anyone at all. It was amazing.
His love of family was most precious to him. Time spent with his bride or his children, or grandchildren, were the best moments in his life. (So he said many times.)
Bob was preceded in death by his mother Mabel. His father Harold. His step-mother Helen. His grandparents and his uncle. Many cousins as well.
Bob is survived by his wife Mary Lou. His sons Dave (Jeannie) and Mike (Paula) Leininger. His grandchildren, Austin and Rylee Leininger. His step-grandchildren, Callie and Lincoln Kibsgaard and Larissa Levenhagen. His step-great grandchildren, Kaden and Camryn Sexton.
Bob touched many many lives and will be dearly missed.