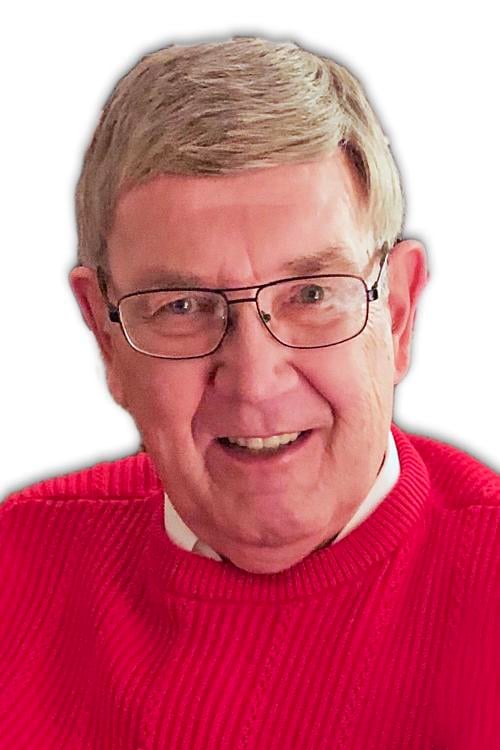 Robert "Bob" Ellsworth Reeder, Jr.
February 21, 1946 - February 18, 2021
Northwood - Robert "Bob" Ellsworth Reeder, Jr. passed away peacefully at St. Mary's Hospital in Rochester, Minnesota on Thursday, February 18, 2021 from complications associated with COVID-19.
Funeral Services will be held at 1:00 p.m. Monday, February 22, 2021 at Conner Colonial Chapel, 1008 1st Ave. South, Northwood, IA 50459 with Rev. Becky Sogge of First Lutheran Church in Northwood officiating. Robert will be laid to rest at Sunset Rest Cemetery with a private family committal service.
Visitation and public viewing will be from 5:00 p.m. to 7:00 p.m. on Sunday, February 21, 2021 at the funeral chapel. This happens to also be Bob's 75th birthday date.
In lieu of flowers and customary remembrances, the family suggests making a contribution to the Masonic Lodge No. 266 in Northwood or a charity of your choice in Bob's memory.
Bob was born on February 21, 1946 in Mercy Hospital in Mason City, the son of Robert and Phyllis (Hrubetz) Reeder. He was baptized and confirmed at First Lutheran Church in Northwood. He attended and graduated from Northwood-Kensett High School in 1964 and later received a business administration degree from Hamilton Business College in Mason City.
Bob worked for many area construction contractors and the Great Plains lumber yard before starting his working career with Winnebago Industries. Bob worked for Winnebago Industries for 40 years and received a commendatory mantle clock for his service.
Bob enjoyed hunting and fishing with his brothers. They spent many days trout fishing in the streams in Northeastern Iowa. Bob was very active in Masonic Lodge and Eastern Star. He became a Master Mason in 1971 and was a past master of Northern Light Lodge #266 as well as past worthy patron of Eastern Star, both of which are located in Northwood. He was well versed in Masonry and became a District Lecturer in 1976 for North Iowa. He received a 32 Degree designation from the Scottish Rite of Free Masonry of Des Moines and was active in instructing other Masonic Lodges in the use of correct liturgy and procedure protocol of Free Masonry. He was a Masonic member in Northwood for over 49 years.
Bob was a very caring person and was always willing to help others. He was interested in flowers and spent many hours working in his large flower gardens at his home. He read the Bible many times and was very knowledgeable in the liturgy. He enjoyed the Bible studies at Maple Court and the other participants in the group.
Those left to cherish his memory are his mother, Phyllis Mortenson; his sister, Patricia (Richard) Stromley of Mason City; brothers, Daniel (Carolyn) Reeder and Dennis (Janet) Reeder, all of Northwood; step-sisters, Kay Mortenson of Northwood and Melissa Mortenson of Minneapolis, MN; nephews, Randy (Kris) Stromley of Des Moines, Robert Stromley and special friend, Kristi Tabbert of Mason City; Garret (Danielle) Reeder of Ankeny; a niece, Anneke (Jake) Urbatch of Northwood; four great-nieces and four great-nephews; as well as numerous extended family members.
Bob was preceded in death by his father, Robert Reeder, Sr. and step-father, Clarence Mortenson.
Conner Colonial Chapel. 1008 1st Ave South, Northwood, IA 50459. (641) 324-1543. ColonialChapels.com.