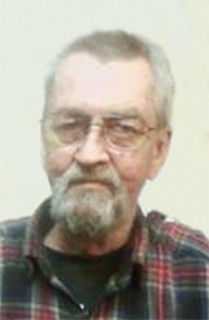 March 9, 1947 - December 29, 2019
Lakota - A funeral service for Ordean M. "Shorty" Olson, 72, of Lakota, was held at 10:30 AM on Thursday, January 2, 2020, at the First Presbyterian Church in Lakota. Visitation was held from 5-7 PM on Wednesday, January 1, 2020 at the First Presbyterian Church in Lakota. A graveside service was held at 10 AM on Saturday, January 4, 2020, at Maple Hill Cemetery in Lakota.
Ordean Marion "Shorty" Olson was born March 9, 1947 at home in rural Forest City, son of Albert and Mildred (Adams) Olson. Shorty, a Forest City native, was confirmed at Immanuel Lutheran Church in Forest City. He also attended school in Forest City through the ninth grade before his Dad was too ill to finish farming and he had to step in and help.
On July 29, 1967, Shorty was united in marriage to Susan Paulson at Immanuel Lutheran Church in Forest City. Their family would be completed with their children, Daniel, Marion, Tammy, and Jeffrey. Shorty and Sue enjoyed 52 years together.
You have free articles remaining.
Shorty's free time was centered around being outdoors. He loved hunting, trapping, and fishing. While his children were growing up, he looked forward to taking them fishing every Saturday, while Sue stayed back to tidy up the house. He also loved playing cards, cribbage, and scrabble. Shorty's grandchildren, and great-grandchildren were his greatest joys. He loved them all immensely.
Shorty was known to live by his own way of life. From slow rides in the country to enjoy the scenery to searching for junk metal, he enjoyed it all.
Shorty died Sunday, December 29, 2019 at United Hospital District in Blue Earth, MN. He was 72.
He is survived by his wife, Susan of Lakota; children, Daniel (Dixie) Olson of Forest City, Marion Olson of Clear Lake, Tammy Thornburg of Silver Creek, NE; Jeffrey (Roxanna) Olson of Easton, MN; grandchildren, Michael Mellas, Patricia Buscher, Sylvia Hill, Lezah Hanson, Joshua Olson, Charitie Olson, Brandon Olson, Mariah Olson, Dakota Olson, Tatum Olson, Alannah Olson; great-grandchildren, Jasmyn, Christian, Eli, Jaycee, Nerak, Dani, Jax, Jace, Xayden, Alex, and Adrianna. He is also survived by a sister, Janice Taylor; and many nieces and nephews.
Preceding him in death are his parents, Albert and Mildred Olson; great-granddaughter, Christina Lee Sifert; siblings, Marlin "Whitey" Olson, Norris Olson, and Sylvia Olson.
To plant a tree in memory of Ordean Olson as a living tribute, please visit Tribute Store.