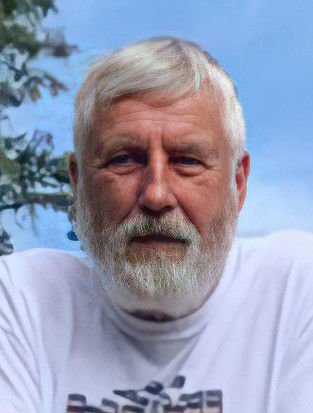 February 4, 1948-April 28, 2021
MARBLE ROCK-Funeral Services for Neil Wedeking, 73, of Marble Rock will take place at 11:00 a.m., Monday, May 3, 2021 at the Walter F. Bohl Community Center in Marble Rock. A private burial service will follow the services at Hillside Cemetery in Marble Rock.
Visitation will be from 10:00 - 11:00 on Monday at the Community Center.
Neil was born on February 4, 1948 in Charles City, Floyd County, Iowa, the son of Arlie and Ruth (Nicholson) Wedeking and died at his home in Marble Rock on Wednesday, April 28, 2021. He attended public school and graduated from Rockford High School in 1966.
He was united in marriage to Lynnette Kingery on May 25, 1968 in Greene, Iowa. The couple remained happily married for the next 52 years as they raised a family of five children: Kris, Kathie, Mary Ann, Lori and Will. Neil was a humble man and very dedicated to his wife and children.
Neil was known to most of Marble Rock and the surrounding areas as the local electrician who was dedicated to serving the community. Neil owned and operated Neil Wedeking Electric for nearly fifty years. When he was only fifteen years old, he began shadowing his father to learn the electrical trade. Neil was a very hard working man who had an amazing work ethic, which he instilled in his children. He worked seven days a week, including holidays, to take care of his customers' needs.
His hobby was restoring and showing cars, especially his Plymouth Cudas. He traveled to many states showing his cars, including Missouri and Pennsylvania. Neil was very proud to have his 1970 AAR Cuda chosen to be one of the four Chrysler vehicles invited to the 2013 SEMA Show in Las Vegas, Nevada.
Living family members include his loving wife, Lynn; his children: Kris (Brian) Loterbauer, their children: Kalynn, Samantha, and Jakob, of Mason City; Kathie (Mark) Lehmannn, their children Ellie and Anna of Mason City; Mary Ann (Dave) Krull, their children Cassie and Morgan of Marble Rock; Lori (Bill) Woolm, their children Carlie and Carter of China, Michigan; and Will (Natalie) Wedeking, their children Abby and Gabby of Marble Rock; and his sister, Lorene Wedeking of St. Paul, Minnesota.
Neil was preceded in death by his parents.
Those planning an expression of sympathy may direct memorials to the family at P.O. Box 219, Greene, Iowa 50636.
To honor Neil, the family asks that you wear a car t-shirt or other casual attire to his service.
Retz Funeral Home, 423 Bradford St., Marble Rock, Iowa 50653. 641-823-4457 www.retzfh.com